After surveying hundreds of patients in dental practices nationwide in 2016, we have compiled the following data to help your practice increase production and profitability in the coming year. In our proprietary survey process, we ask 25 key questions to uncover why patients are loyal to their practice and what marketing tactics they consume. This report details the cumulative data from three of those questions.
Would you search online for a practice like this one?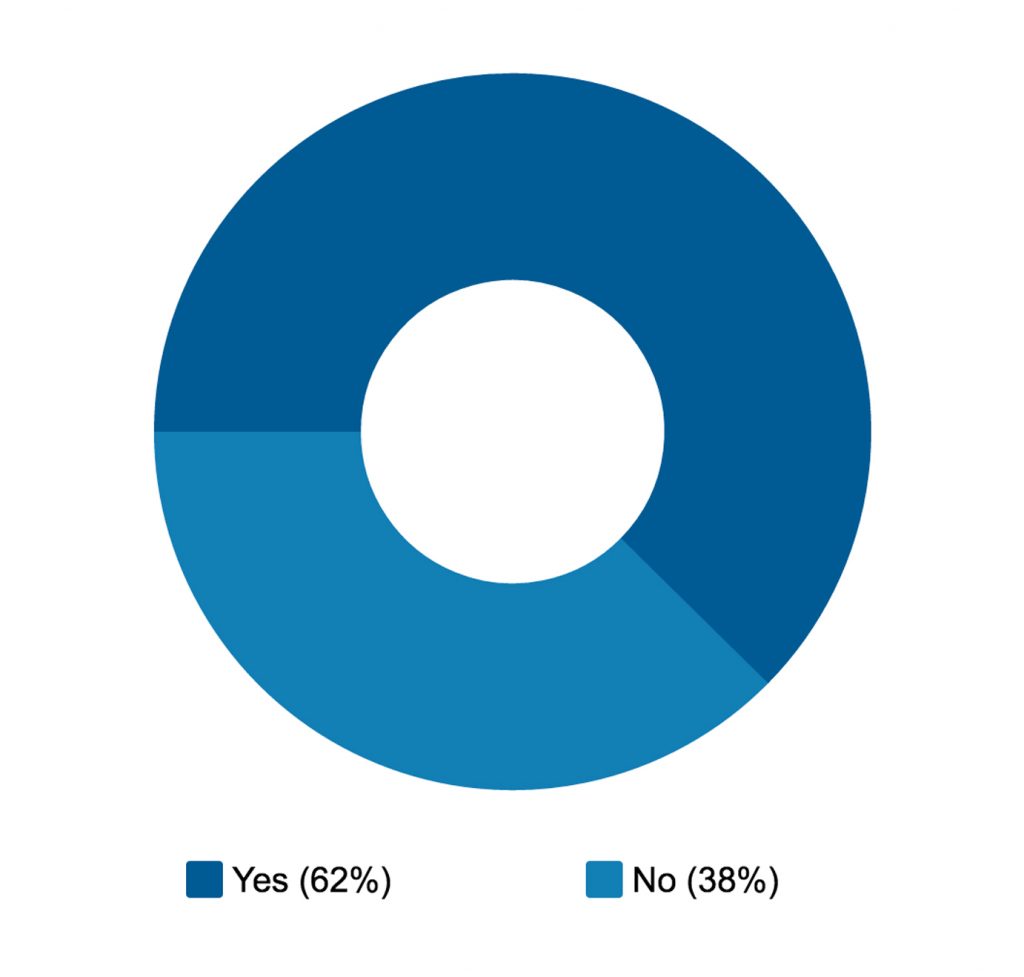 The common 21st Century misnomer is that it is best to invest heavily in online marketing. Patient data shows that a diversified marketing plan is a stronger strategy, since only 63% of patients surveyed this year would search online for a practice like yours.
In fact, online marketing is only one quarter of the appropriate marketing mix for today's dental practices, as the chart below shows.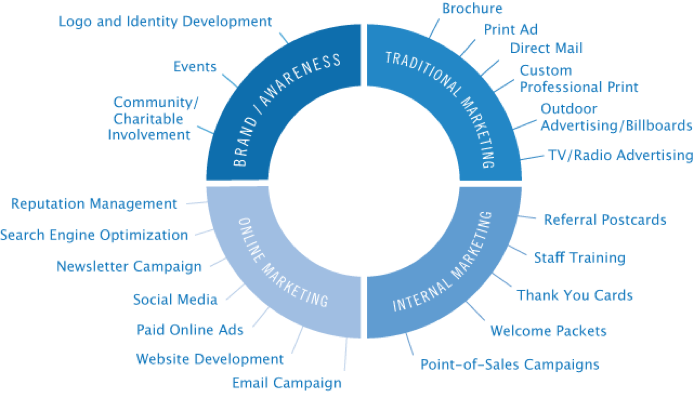 There are more than 20 marketing tactics that a dental practice could deploy, and of those, only a handful are appropriate right now. The majority of practices realize higher production dollars and profits when the marketing plan includes the right combination of brand/awareness marketing tactics, traditional marketing tactics and internal marketing tactics in addition to a few online marketing initiatives.
There is good money in online dental marketing, so more and more providers are popping up and wooing dentists with strong sales pitches. (A Google search for "online dental marketing" yields 2.5 million results!) If your practice invests with one of these providers, be sure to also invest with a full-service dental marketing firm that can round out efforts for optimum overall results.
What type of marketing do you pay attention to when searching for a dentist?
Not surprisingly, referral emerges as the most popular answer. Note that this means patient referrals rather than doctor referrals, which are far less common than in past decades. Too, practices cannot rely on patient referrals without marketing communications supporting them. Ensure that the team is trained and incentivized to ask for referrals on a regular basis. Have on hand "care to share" cards that help facilitate the referral conversation and demonstrate value to the patient. Cards should clearly articulate what the patient gets for referring, such as a $50 gift card. Beyond that, branded note cards will allow the front office to easily print batches of thank you cards to send to referring patients and welcome cards to send to referred patients. 
Inspire the team to regularly use referral materials, and reward them when the practice reaches its new patient goals.
Online search comes in second at 27%. Again, note how low that is compared to today's supply and demand for online dental marketing. Your competitors are under the impression that online marketing will get them all the patients that they need. You know that this strategy is only one part of a much bigger picture.
Even so, patients are constantly using mobile devices to connect to your practice. Be sure that your website is not just mobile friendly but also responsive, which means it is easy to navigate for any patient using any device. Also be sure that patients can click your phone number on their mobile device for ease of calling the practice. Dialing is passé.
Review sites also come in at 27%. Post point-of-sales campaigns throughout the practice that show clear instructions on how patients can write an online review. Be sure that the front office is asking every patient at checkout to write reviews. The two most popular review sites among dental patients in 2016 were Yelp and Google, so focus the team and patients there.
Social media and direct mail follow online search and review sites as the most popular ways for patients to find a dental practice, both at 17%.
Social media is like a practice open house happening 24/7 online. Appoint two people on the dental team or outsource this function for highest patient engagement. If you are managing it in-house, be sure the team is trained in HIPAA guidelines for social media marketing.
And yes, direct mail is still a great way to drive new patient traffic and to increase treatment acceptance rates. It matters not if you would pay attention to another postcard in your mailbox; it only matters that your future patients will. There are plenty of marketing functions that an be managed by your team, but direct mail is best handled by dental direct mail experts who will use demographic data and specific designs to engage the right audience for you.
What would be the easiest way to encourage you to write a review or make a referral?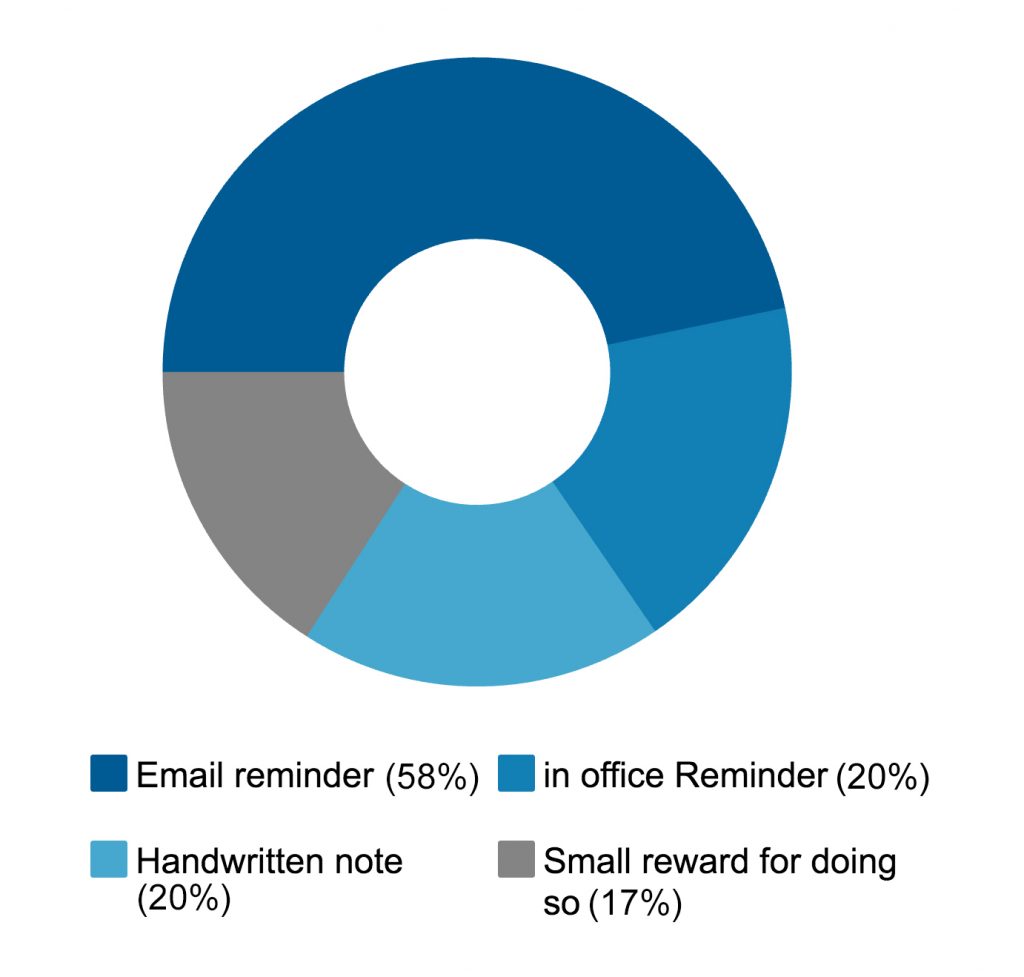 The easier we make it for patients to write reviews and make referrals, the more likely they are to do just that. Services like Demandforce and Lighthouse 360 can help automate the process of staying in front of patients and encouraging them to take action around reviews and referrals. Beyond that, a simple "thank you" and small gift card go a long way in inspiring them to continue to sing your praises across your community.
While these are the major trends we saw in dental marketing in 2016, our philosophy is that each practice has its own unique print on the world. Resist the temptation to copycat what everyone else is doing.
Get a complimentary marketing plan for 2017 that is custom to your practice's goals.