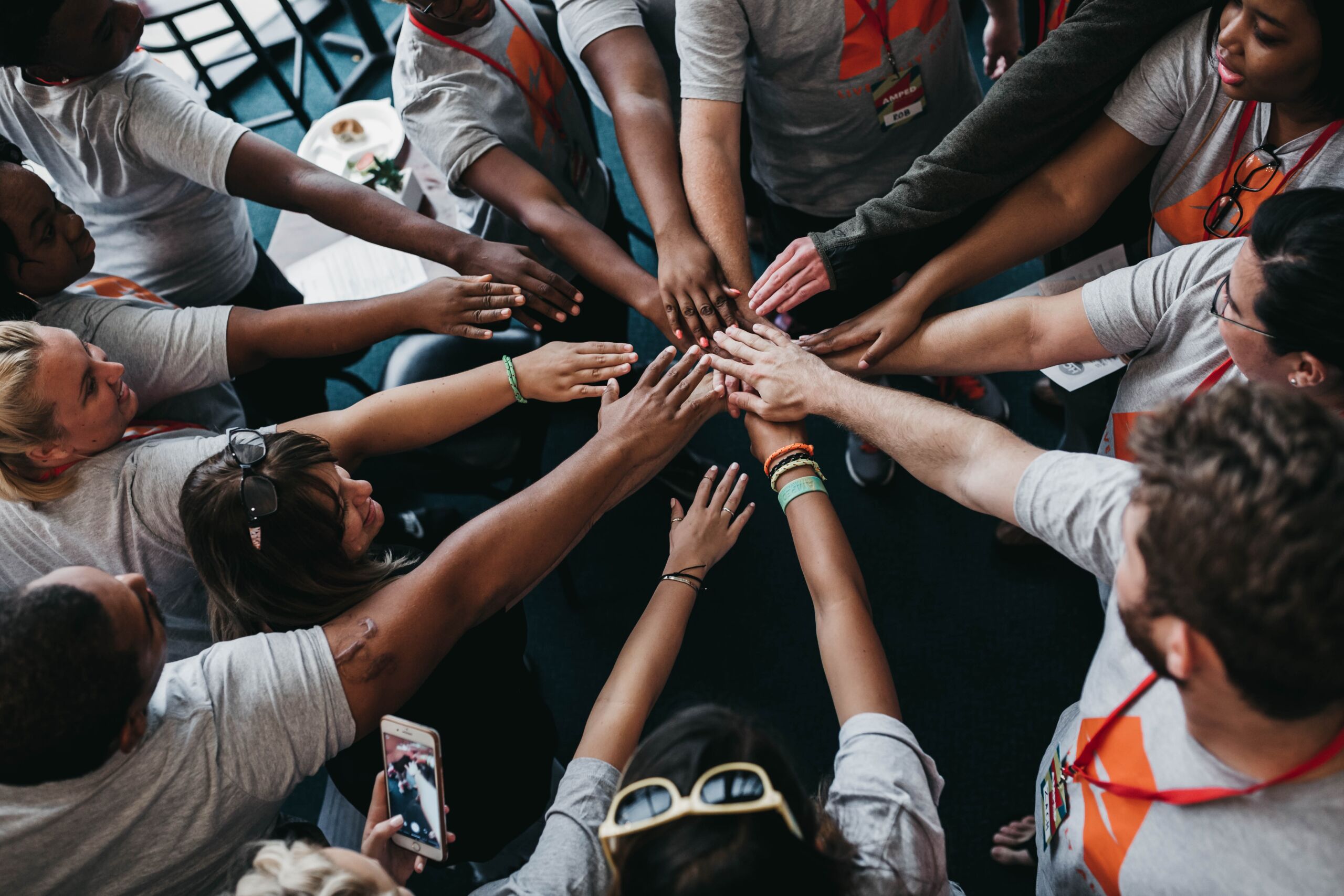 A strong marketing planning strategy is the foundation of lasting marketing efforts that pay off. It serves as a roadmap to success by grounding your marketing investments in hard data and facts.
However, the plan's successful execution is impossible without the dedicated work of a motivated, united team. The mistake many people make is assuming that skill and proficiency are enough to reach organizational goals. While these factors are important, the true talent and efficacy of your team can only be realized with drive, collaboration and communication. An effective marketing strategy is comprised of many moving pieces and delegated roles. While the individual tasks are important, it is how the people work together that truly matters.
Consider an orchestra. Each member may be a virtuoso of their respective instrument. However, if they are not passionate about the music, they are unlikely to produce a moving performance. Further, if they are not listening to their peers or watching the conductor, their part – no matter how well played – can disrupt the harmony of the entire piece.
Similarly, if your team members are not driven by the work or cognizant of how their role fits into the larger picture, your results will suffer. How can you motivate and unite your team to meet and exceed your organizational goals?
Say No to Silos
Just as with a successful orchestral performance, success in marketing requires each member to excel in their own role without losing awareness of others or how their work fits into the grand scheme. With the continuing global trend of remote work, employees and departments stand an even greater risk of becoming siloed. Fortunately, many organizations have figured out how to overcome this challenge.
The first step is to clearly communicate organizational goals to each and every person that will play a part in their achievement. According to FranklinCovey, "only 15 percent of employees actually know their organization's most important goals." If an employee is unaware of why they are doing what they are doing, they are greatly inhibited from taking right action. At the start of each year, be sure to expressly communicate what your organization intends to achieve by end of year. This is usually a high-level revenue or profitability goal, not an occupancy or new patient goal.
Then, make the goal an ongoing conversation by discussing it consistently in meetings, updating your team on the current progress and regularly assessing what is working and what is not. This will provide an important basis for team-wide awareness.
It is important for team members to stay apprised of what is happening with their peers. A daily huddle is a simple yet effective way to promote this. If you are not already, consider scheduling a 15-minute daily morning meeting either in-person or on Zoom. Have each member give a general overview of their day, perhaps by sharing the most notable task or project on their agenda. Encourage them to ask for support from team members if it is needed. This is a great way to avoid interdepartmental miscommunication, for instance, the sales side overwhelming the creative side with work or ineffective timelines. You will be surprised by how much more smoothly your daily operations run as a result of a single quick, stand-up meeting each day.
Recognize Your Team
To what degree should people be recognized for doing the work that is expected of them?
The answer is to find the middle ground, a concept which somehow feels controversial in and of itself these days. Everyone deserves acknowledgment for hard work and dedication. Consider asking for "shoutouts" in team meetings. Encourage team members to acknowledge each other's accomplishments, for example, taking the initiative to successfully implement a new internal process or receiving exceptional feedback from a resident family. What we focus on grows. What we say, do and reward matters.
Create a context for rewarding language to naturally and organically occur.
Celebrate
Few things bring people together like a celebration. For one thing, non-work-related team gatherings (even digital ones) can help employees feel more united. It can also ease any tension that may have arisen; sometimes, especially in remote settings, interacting with peers solely in a work capacity can make people lose sight of the fact that their teammates are people and not just coworkers. But this step encapsulates more than just holiday parties and happy hours. In order to sew team-wide motivation, it never hurts to dangle the carrot. When a team unites to achieve or even exceed an ambitious goal, celebrating or rewarding them provides positive reinforcement for replicating that success in the future. Consider things like raises, bonuses, extra team-wide vacation time or something similar.
Rewards help team members take pride in their accomplishments, motivate them toward bigger and better achievements and, perhaps most importantly, foster a degree of loyalty and genuine gratitude that can be difficult to come by these days.
Are you ready to achieve big things with your team but unsure of how exactly to get there? Big Buzz offers a free SWOT analysis to get you the insights you need to make the next right internal marketing move. Why is the session free? Because we are passionate about solving complex marketing problems. Get your free analysis here.
Big Buzz is a marketing agency delivering a steady stream of move-in-ready leads to teams serving the senior living industry. For more than 15 years, Big Buzz has helped senior living marketing and sales teams nurture leads to increase occupancy, grow and scale. CEO Wendy O'Donovan Phillips is the author of the book Flourish!: The Method Used by Aging Services Organizations for the Ultimate Marketing Results, has been published in McKnight's, has been a regular contributor to Forbes, and has been quoted in The Washington Post, ABC News and Chicago Tribune. The Big Buzz leadership team regularly lectures in front of audiences ranging from 25 to 3,000 attendees, including at Argentum and various LeadingAge chapters. Agency awards and accolades include recognition for excellence by the American Marketing Association, Gold Key Award Winner by the Business Marketing Association, HubSpot Academy Inbound Marketing Certification, and Top Advertising and Marketing Agency by Clutch. 
Join the 13,000+ care professionals who read our weekly insights.
Get actionable learnings to apply now to attract warmer leads.