What's all the buzz about?
At Big Buzz, our team is excited to come to work in the morning because we love the clients we serve, the work we produce, our team and our environment.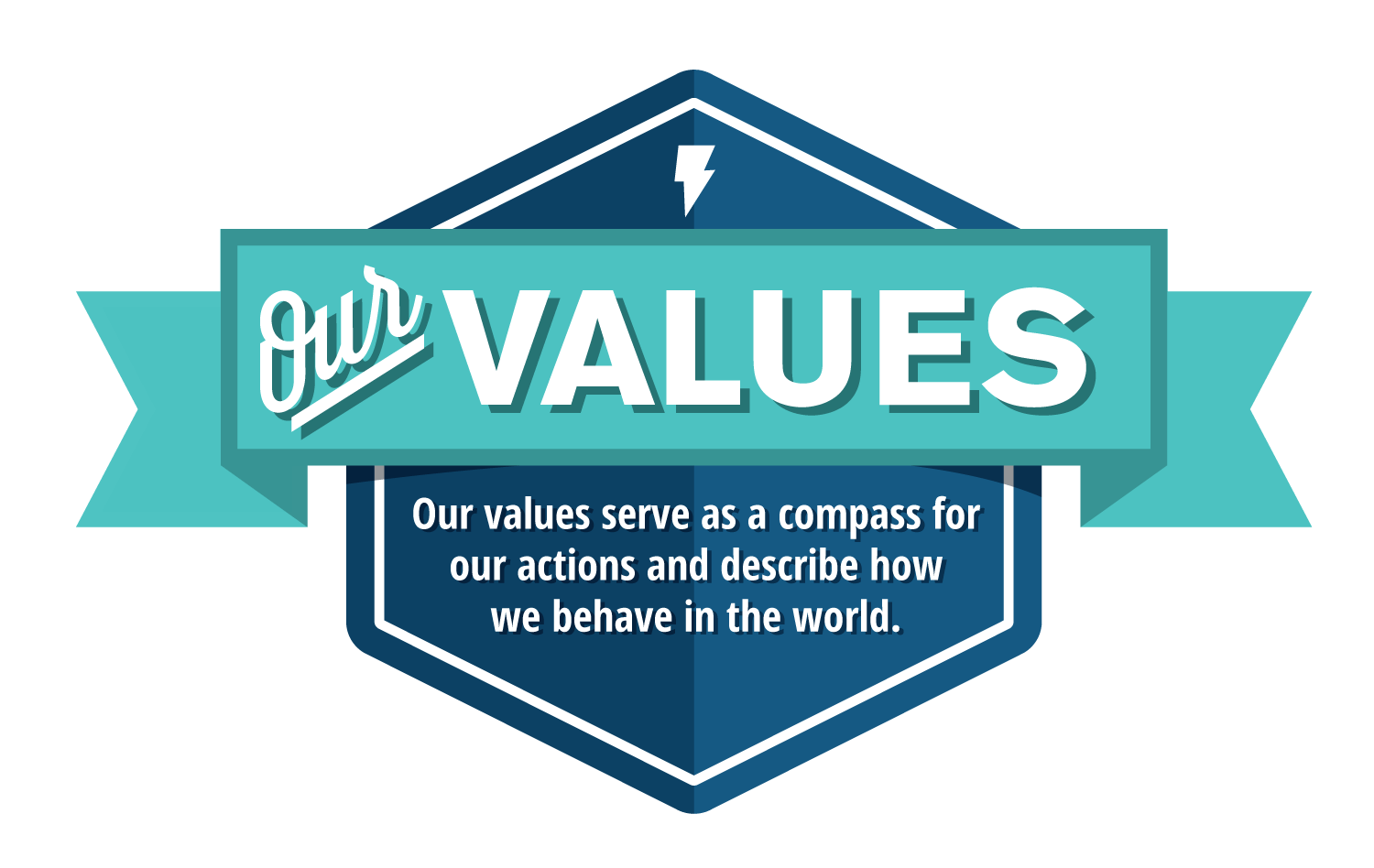 On the job:
Daily meditation
Monthly movie days
Open workplace with big glass garage doors and no cubicles
Take-what-you-need time off policy
401(k) + matching after a year of service
Health and insurance benefits after 60 days
Casual dress code
In the area:
Gym
Pool
Coffee shop
Restaurants
Right down the road from Downtown Denver
Free parking
Dog-friendly
Plus…
Collaboration
Creativity
No gossip
Work-life balance
Why Should You Work at Big Buzz?
Big Buzz has an amazing culture built on working hard, playing hard, and resting hard. We meditate daily and have a discretionary time off policy where employees are encouraged to take as much time as they need to rest, rejuvenate, and spend time with friends and family.
Located in the heart of RiNo at the TAXI campus, the agency is surrounded by like-minded, creative companies. The office itself is open and bright and features big garage doors that allow the sunshine and fresh air to pour in on nice days. The campus houses a coffee shop, two eateries, free parking, a pool and a gym.
Beyond that, Big Buzz employees love what we do. Each person on the team has a specific role and purpose and feels fulfilled in the work we produce. We put in our all while we're here and strive to make our clients and the agency excel.
Big Buzz is all about putting the right people on the right seat of the bus. We want to ensure that each person is doing the job that makes their heart happy. Employees all follow a set of Key Measures of Success so that we are honest with one another with our progress in achieving our professional and personal goals. We also have coaches, advisors and mentors that provide us with guidance on how we can become the most effective, efficient, strategic and creative people we can be – all while still being focused on serving ourselves, our clients and those who matter most to us.
Hard-working, strategic and agile team that values putting in the effort into collaboration and ways to effectively communicate amongst ourselves and clients. Everyone here is friendly, approachable, and has a positive outlook on our work. Regardless of your experience, you will be welcomed to learn, be strategic, and add your own expertise to any situation. We are all responsible for working together to get the work done and to push positively towards our common goal. Lots of opportunities to grow and be a part of a drama-free and supportive work environment.

The team at Big Buzz in like an extended family. A close-knit team encouraging growth, work/life balance and career development/coaching. The take what you need time off policy has been life-changing, and the respect you receive from your managers and peers is unrivaled. Work from home Fridays has been a great respite from the ever-growing Denver area traffic. Big Buzz focuses on employees. I have never worked anywhere else where we are encouraged to meditate, go for a walk, and take time off. The work hard/play hard mentality provides a lot of great energy for the agency. Such a fun, upbeat group of marketing experts looking to change the world!

Big Buzz is founded upon the work-hard, play hard mentality. There is tremendous teamwork and collaboration coupled with an environment that emanates individuality and inspires personal and professional growth. Regardless of your experience, expertise or knowledge, your opinion and input will be valued and heard. The office has garage doors that open to the bustling RiNo neighborhood and will oftentimes be filled with dogs. An optimal place to work and thrive.

I love working for Big Buzz mainly because of the office culture and environment. I look forward to going to work every day and seeing my team. I feel supported by each team member in every project I work on and the work-life balance is unbelievable. I couldn't be luckier I found this job and am happy to have a team to call my work-family.

We're always looking
for great talent.