Your Enhanced Inbox Awaits
Join the 13,000+ healthcare professionals who already receive our weekly marketing tips, case studies, survey data and more!
Sign Up For The Latest In Healthcare Insights Delivered Straight To Your Inbox!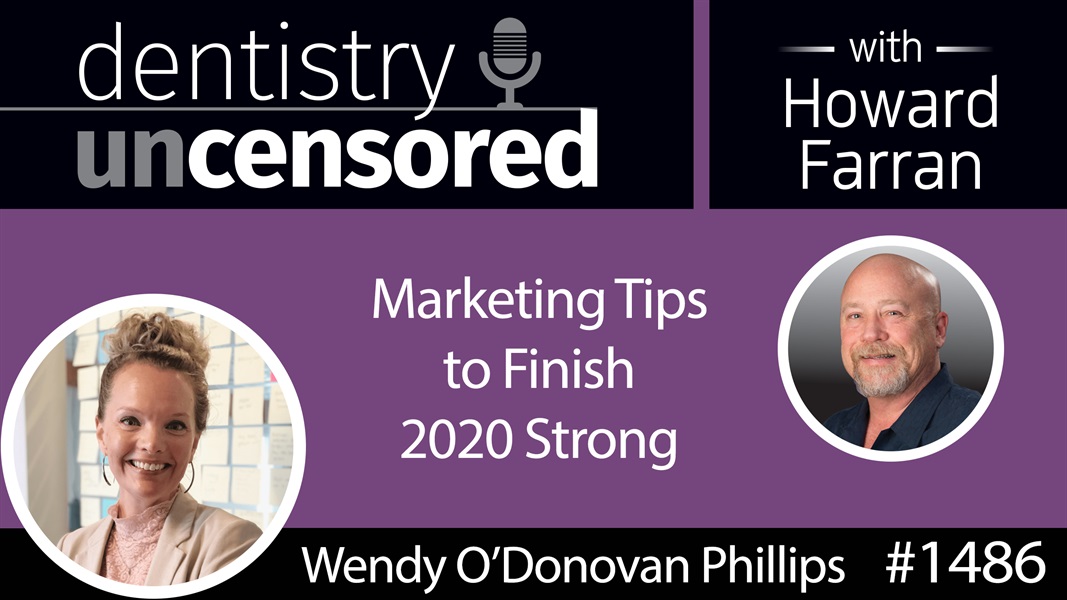 Featured on the latest Dentistry Uncensored podcast, Big Buzz CEO Wendy O'Donovan Phillips chats with host Howard Farran about her best marketing tips to finish 2020 strong.
Farran introduces Wendy by stating,
"Wendy O'Donovan Phillips is CEO of Big Buzz, an agency delivering focused marketing efforts for dentists and dental teams nationwide. She is the author of "KABOOM!: The Method Used By Top Dentists for Explosive Marketing Results," has been published in The American Academy of Cosmetic Dentistry magazine and has been quoted in Forbes, The Washington Post, ABC News and Chicago Tribune. The American Dental Association hired Phillips as an expert consultant in marketing. She regularly lectures for dental organizations and associations in front of audiences ranging from 25 to 5,000 attendees. She sits on the board of AllHealth Network, which has provided mental health and substance use counseling to people across Denver since 1955."
Click here to listen to the full podcast and learn more about DentalTown.