Can I start with the Marketing Platform then convert to the Total Marketing?
Yes. Once the Marketing Platform is in place, you have the option of moving directly into either the Total Marketing: Dentists or Total Marketing: Cosmetic Dentists offering, in which case Big Buzz will deliver all of the full-service marketing tactics detailed in your Marketing Plan. If we complete the Marketing Platform and decide we are not a good fit to continue working together, we part ways. Simple as that.
Can you tell me exactly what's included in my marketing plan?
No, not right away. Every dental practice is as unique as a fingerprint, and your marketing plan will reflect that. We see your practice's marketing as a blank canvas when we first start working with you. The possibilities are endless. To that end, we can't say at the outset precisely what will appear in the marketing plan that we strategically develop for you. Once we survey your patients/referring doctors, dentists and key players, we will know for sure what belongs in your marketing plan. And anything we recommend on that marketing plan will fit perfectly into the marketing budget that we agreed upon in the beginning. We have a staunch No Surprises rule here, so you will always know what we are doing and why. Each month, you will receive a detailed report of how we invested your budget. In short, what's included in your marketing plan will be only what's best for your practice and your budget.
I am already working with (Dex, Yodel, Sesame, Lighthouse 360, fill-in-the-blank with any dental marketing solution). Can you collaborate with them or use the foundation they have already set for our practice?
Sometimes. We handle this on a case-by-case basis. Frankly, it often makes more sense for us to start from scratch. You may be overpaying for the value you're getting. Or it may make more sense to switch to full service marketing with Big Buzz. Not always, though. In some cases, the work you are already doing with your existing dental marketing vendor nicely complements what we will be doing for your practice. As with everything else in your marketing plan, we rely on what your patients/referring doctors experience. If your patients don't remember the patient reminders or online ad you have been running, we'll have an honest discussion about the pros and cons of discontinuing it. If your top referring doctor doesn't recall hearing from you in the last 60 days, we will get you in front of him/her in a meaningful way. Guiding you through these choices is all part of Big Buzz's marketing expertise.
If Big Buzz builds a website for my practice, will I also get a mobile website?
Yes. Your website will be built responsive, which means it will automatically respond to the device on which it displays, reconfiguring to the perfect size and display format for that device. There's no extra charge for those bells and whistles.
Does my website need to be rebuilt?
Sometimes. We will never know until we survey your patients/referring doctors. It matters not what you think of the website, it matters not what we think of the website. What matters most is whether or not your website resonates with your current patients/referring doctors and their peers (who are your potential patients/referrers), and we will uncover that knowledge in our survey process.
How many dental practices have you worked with?
More than 100 dental practices. Over 9 years, we have consulted one-on-one with hundreds of dental practices across the nation. Our president, Wendy O'Donovan Phillips, has lectured in front of dozens more, including the members of several chapters of the Seattle Study Club. Big Buzz knows marketing for dentists like no one else does.
I can provide you with what the patients/referring doctors think about me. Or, I already know what I want. Can we just skip the survey process and marketing plan development?
No. Gathering data from your patients/referring doctors, dentists and key players and developing the strategic marketing plan is the foundation of Big Buzz's programs. The process helps us all stay objective about where we're headed with your marketing. Without it, the marketing simply falls flat. And our team is entirely too committed to excellence to let that happen.
Can you send me some references and samples of your work?
Yes, sort of. You are more than welcome to peruse our Work and the testimonials throughout this website. They tell the most accurate picture of our history with our happiest clients. Except in very rare cases and with their explicit permission, we do not give out the contact information of our clients. They appreciate this, and we're sure you will, too, if you become a client of Big Buzz.
Why is it so "expensive"?
Big Buzz encourages dentists to reinvest at least 5-7% of total production back into marketing. In our experience, this continually emerges as the threshold for practices to gain and maintain momentum in the market. If your goals are big, say to double patient traffic in one year, then you would need to invest more like 10%. We find that most practices are already spending what is needed to work with us. But that's just it – they are spending it. Big Buzz's philosophy is that marketing should never be an expense. It should always be an investment that produces healthy returns. In many cases, we take the same budget you are currently spending and optimize that into a worthwhile marketing investment.
Can I create my own payment plan?
Yes, sort of. Big Buzz will offers a few ways to pay and those options will be explained in detail on your contract with us. If you wish to be more creative in your financing, we can introduce you to one of the trusted bankers in our network of dental professionals.
Do you work with scratch practices?
Absolutely. The handful of startup practices that we have worked with are led by dentists with amazing vision. Learn more here.
Will you just build me a website?
Yes. But we require that you have a Marketing Platform in place. This eliminates the guess work and allows our team to create a website this is consistent with the messaging and mood of your practice and the other marketing materials in use.
Yes. The best results come when a variety of tactics are being used. That said, if you wish to start with SEO, Big Buzz is happy to provide that specific service for you. You can see all of our online marketing services here. 
Will you ever do Individual Projects?
Yes, certain projects. Get a better understanding of how we approach this on our Individual Projects page.
Can you refer me to a great architect, practice consultant, bank for practice financing, transition broker, lab, supplier, attorney, etc.?
Yes. Big Buzz is extremely well connected with the best of the best in the dental industry. Our entire mission is to help your practice thrive, and we are always happy to connect you with others who can help you achieve your goals.
So you'll handle everything, right?
Not exactly. If we agree that the Full Marketing Solution is right for your practice, we handle almost all of your marketing for a 12-month period, then we discuss the best way to continue working together from there. That does not mean we handle everything. We need at least one point person on your end to approve our work at major milestones and provide feedback when we need it to move projects forward. The exact tactics we will handle for you will be clear in your marketing plan. We will also include a specific number of hours for "flex time," which can be used for the odd marketing projects that are bound to come up for your practice every now and again. We will provide detailed monthly reporting on the progress of your projects and on the amount of budget you have left with us. You will always know where you stand with Big Buzz.
Will online marketing alone get me to my goal?
It rarely does. In all of our work with dental practices, we have only ever known one practice that did 100% of their marketing online with complete success, and that practice was investing in online marketing like few we have ever seen. In most cases, the full service marketing plan is comprised of tactics within four strategies, with online marketing being one of four. The other three are traditional marketing (print, radio, TV, etc.), internal marketing (gaining loyalty and referrals), and brand awareness marketing (signage, logo, community involvement, etc.) Marketing is like investing. A balanced portfolio is best.
Are you going to work with my competitors, or can I have exclusivity with you?
Big Buzz believes that no practice can be replicated. Each has its own uniqueness, and it's our job to dust for that fingerprint and put it to market. To that end, we eliminate the competition for our clients. Still, it can sometimes feel like a conflict of interest for our current clients when another practice in their area expresses interest in working with us. We take this on a case-by-case basis, but the bottom line is that our loyalties always lie with our existing clients.
Do you do everything in-house?
Big Buzz is headquartered in Denver, CO, and houses a team of passionate marketing experts who deliver the marketing solutions we provide to our clients. We also rely on a handful of very carefully selected vendors to help us deliver our work. Everything produced by Big Buzz goes through a rigorous quality check before it goes to the client for approval.
Will you collaborate with my architect/interior designer?
By all means, yes. In fact, when you walk into the practices that have had us collaborate with their architect and/or interior designer, you can feel the things that patients love about that practice really come to life in that space. It's a spectacular experience.
Will you collaborate with my brother-in-law, cousin, ex, etc., who is also a website developer, SEO strategist, direct mail expert, etc.?
No. We find that it works best if you are the connector between your different marketing vendors. We will always provide our expert opinion and any tools and resources you need, that are within scope, that you can pass along to your other vendors. However, communication between the two parties is best kept separate.
Can I get a discount in exchange for being your friend, getting you speaking engagements, giving you membership in a dental organization, etc.?
No. We recommend that dental practices never discount their services because that would suggest that the value was never actually there. The same goes for Big Buzz services. Big Buzz fees are grounded in years of market research, and are based upon the actual time and resources we put into our work for you. To discount our services would be a disservice to us, to you and to the industry as a whole. Besides, it would be unfair to our current clients who all pay fair market value.
Not exactly. There are dental marketers out there that will guarantee things, but when you look closely their promises don't hold much water. The fact is that marketing leads the horse to water. You and your team have to make it drink. We can make the phone ring all day long with new patient leads, but someone on your end has to answer, get the appointment scheduled, and usher in the new patient. In lieu of a guarantee, we offer two things. The first is a Commitment Manifesto in your contract with us. It lays out precisely what you can expect from us and exactly what we need from you. We are both accountable in this business relationship. The second is a Cancel Anytime Policy. The project can be cancelled at any time, for any reason, as described in our Terms of Sales.
Yes. See above, "Is there a guarantee?"
Got a question? Send it our way using the form below.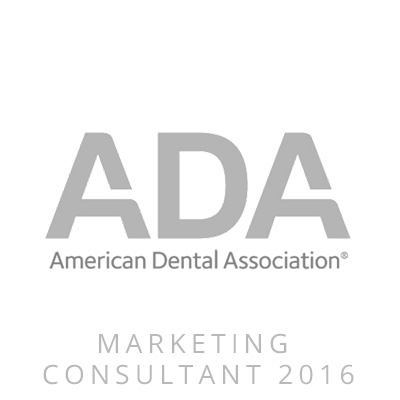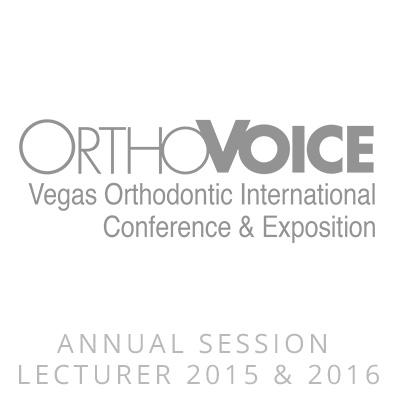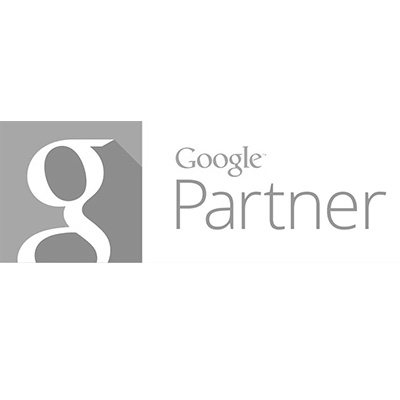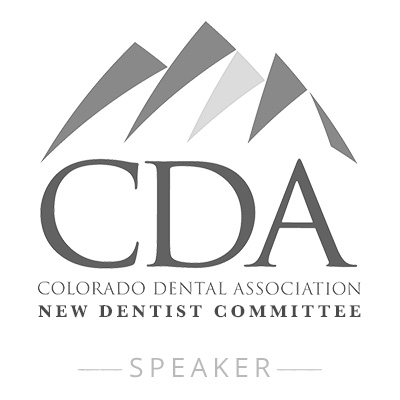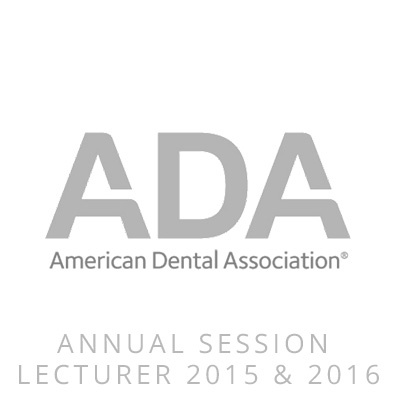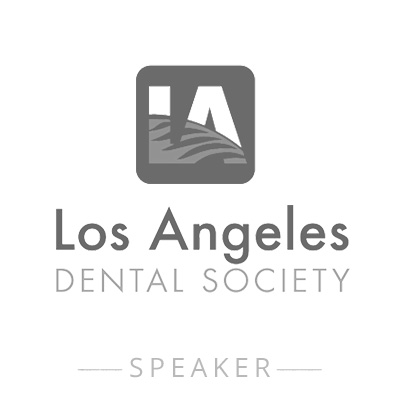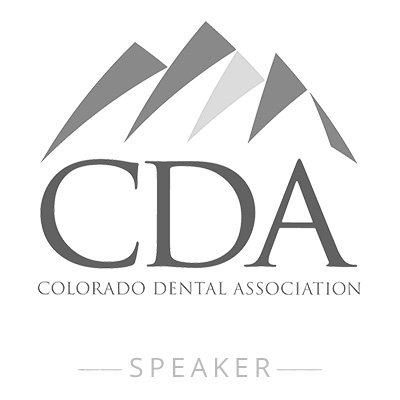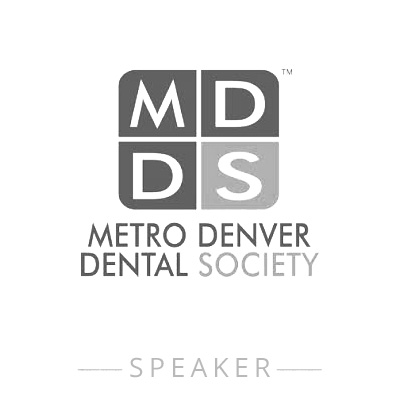 Have a question that does not appear here?
Submit it to us, and we will provide a prompt and thorough reply.
[contact-form-7 404 "Not Found"]