Google announced last week on Wednesday, August 1st, that it had begun to launch its latest broad search algorithm update. The news was released via Twitter after the general search community noticed abnormal shifts in rankings and traffic data. According to a recent article by Search Engine Land, the update is still in progress. Google Search Liaison Danny Sullivan said, "Say by middle of next week, should be fully rolled out."
Google releases several core algorithm updates a year, some of which they confirm and some of which they don't. One of the most recent tweets stated: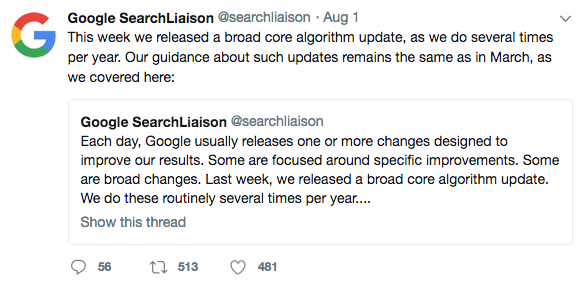 The March update and the April update were also "broad core algorithm updates." With the ongoing rollout Google has stated: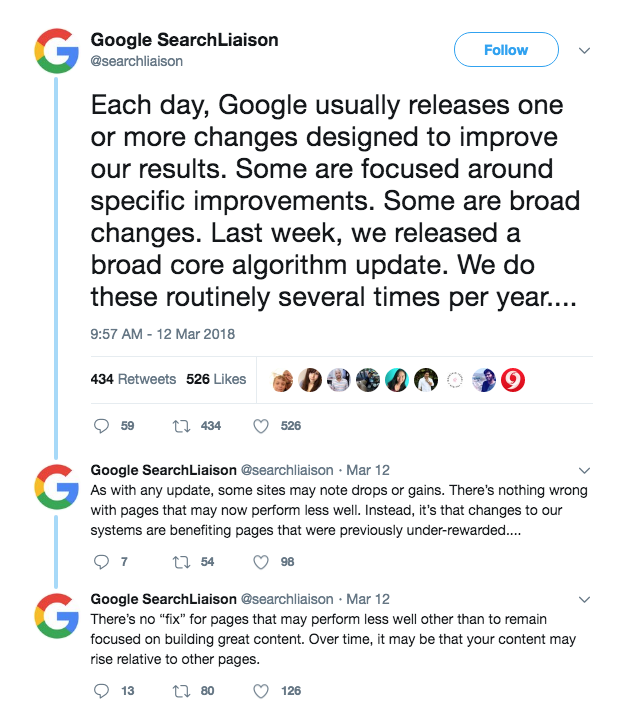 So what does this mean?
According to Barry Schwartz of Search Engine Land, "This algorithm update seems to be a more significant update, based on many of the metrics we are tracking. Google's aim with these updates is to improve the overall quality of the search results provided to searchers." However, Google has stated that webmasters do not need to make any technical changes in compensation for the rollout stating that "no fix" is required.  The core update is simply designed to promote websites that were once unvalued.
What should you do if you are seeing rankings and traffic changes?
The best thing to do for the time being is to be patient until the core release is complete and then re-analyze your website metrics. Google recommends that you continue to make changes to further improve the user experience and add even better quality content to your website. If by next week you continue to see drops in regards to your keyword rankings and traffic we suggest reaching out to an SEO expert who can run an audit to identify areas that may be putting your website at risk.