Marketing Platform is a Prerequisite
The Big Buzz approach encourages dental practices to deploy marketing by individual project with a firm marketing foundation in place first. That firm foundation is the Marketing Platform. Once a practice completes the Marketing Platform, there are three options available:
Continue with Big Buzz's most popular offering by converting to Total Marketing: Dentists or Total Marketing: Cosmetic Dentist. 
Have Big Buzz execute Individual Projects in order of priority as shown in the Marketing Platform, or
Call it good and part ways.
Big Buzz is adept at delivering on more than 50 different dental marketing ideas–from website development to direct mail to SEO and beyond. More importantly, Big Buzz identifies and delivers only the handful of marketing tactics that is right for your practice right now.
Big Buzz can handle all of your marketing needs, or just some. Along with specializing in design, development and marketing deployment, we can also provide expert trainings related to phone skills, social media, content creation and more.
Logo for Your Dental Pracitce
Prerequisites. Marketing Platform
Logo Development. We will create a logo and identity that accurately and memorably represents the brand.
The Logo Development package includes the design of a logo, business card, letterhead, #10 envelope and email signature. To begin, you will be presented with four black and white logo options. From there, we will take up to two choices into the color and identity exploration phase. At this phase, we will add color to the logo and create the identity pieces. You will be presented with up to two identity packages. If you select one black and white logo, you will be presented with two identity packages. If you select two black and white logos, you will also be presented with two identity packages. Once a direction has been chosen, you will have up to two rounds of revisions to perfect the identity. Once those revision limits have been met, additional revisions can be purchased at a rate of $175 per hour.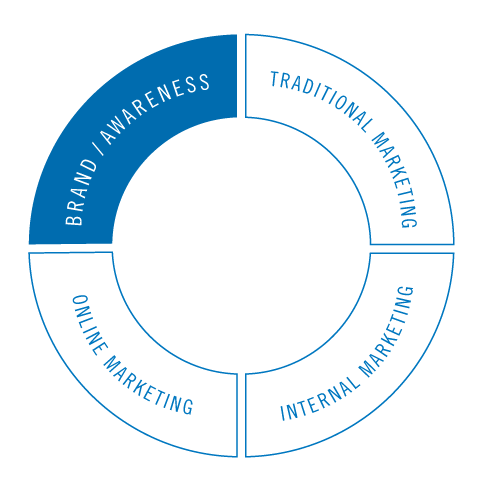 Location. All projects can be completed via email, phone or our conference line. If you would like for us to come to your location, we can include that in the scope of work.
Duration. From kickoff call to completion, expect this to project to span two to three weeks.
Scheduling. Logo Development can begin within one week of receiving the signed contract and first payment.
Deliverable. Delivery of electronic final files for logo, business card, letterhead, #10 envelope and email signature is included. Print and fulfillment is not included.
Big Buzz will promptly furnish and disclose to client all materials (including but not limited to software, text and any deliverables) and any other works delivered to client or prepared or developed by or for client in the course of or resulting from the provision of services under this agreement and all intellectual property rights relating to the foregoing (collectively the "deliverables"). All right, title and interest in the deliverables, other than prior works (defined below), vests in client and is deemed to be a work made for hire; and, to the extent it is not considered a work made for hire, Big Buzz hereby assigns client all right, title and interest in and to such deliverables. If the deliverables include items developed prior to the earlier of the performance of the services or the date of this agreement or any third party materials ("prior works"), Big Buzz hereby grants client an unrestricted, royalty-free, perpetual, irrevocable license to make, have made, use, market, import, distribute, copy, modify, prepare derivative works, perform, transmit, display, disclose, sublicense and otherwise exploit such prior works.
Implementation Guidance. You will be given all the files you would need, including web and print application. It is your responsibility to keep those files to reference for future projects not associated with Big Buzz.
Participation Requirements. You will need to be present for at least two, 15-minute phone calls/meetings to 1. Review black and white logos, 2. Review logo color and identity pieces. Additional calls/meetings to review revisions and make final selections may take place within the project duration.
References. For more information, you may want to reference our FAQ section.
Get a Logo and Identity Assessment and Estimate Today!
Just fill out the quick and easy form below to receive your Logo and Identity Assessment and Estimate.