Six years ago, I started my own company. I had been with a similar company before going out on my own, and when I struck out every one of my clients came with me. Which was a tremendous blessing. And it nearly broke me. See, it was just me doing all the work in those early days. There were no employees. No systems. No support. Just me.
And to compound things, my husband and I had just welcomed our baby girl into the world. I was a new business owner. And a new mother. And I had a back injury. Three herniated discs in my lower spine. In fact, I was broken. And I felt broken in every facet of my life.
It was at that point that I made a decision about my life. It was then that I began the long process of digging deep to understand who I am at my core, to get in touch with my authentic self.
Here are just a few things that I learned that I truly am in my authentic self:
I am driven by love
I am fiercely committed to family
I am inspired by whimsy and fun
And here are just a few things that I learned that I am good at, but that do not define me:
I am also driven by adrenaline
I am a natural leader
I am a marketing expert
All of these things (and much more) comprise me. And when you look through my personal and business pages on social media, you see these things naturally reflected there.
There's this post, which reflects family (that's my daughter on the right) and whimsy: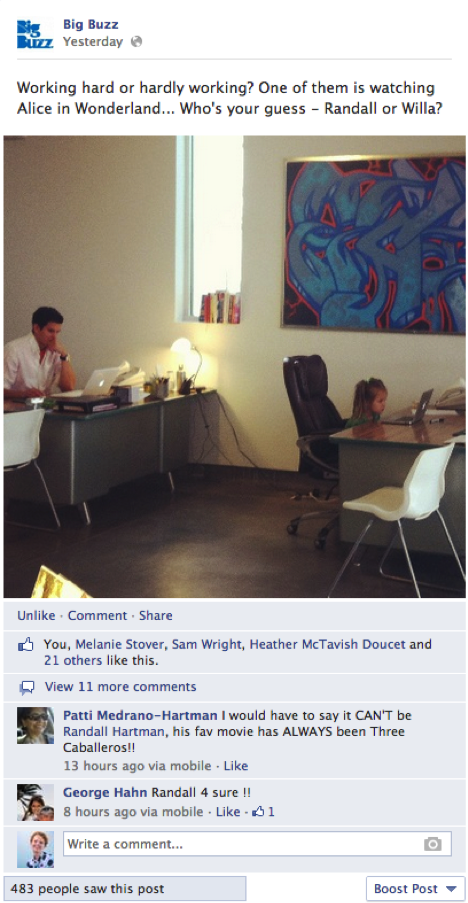 And this one, which reflects love and family: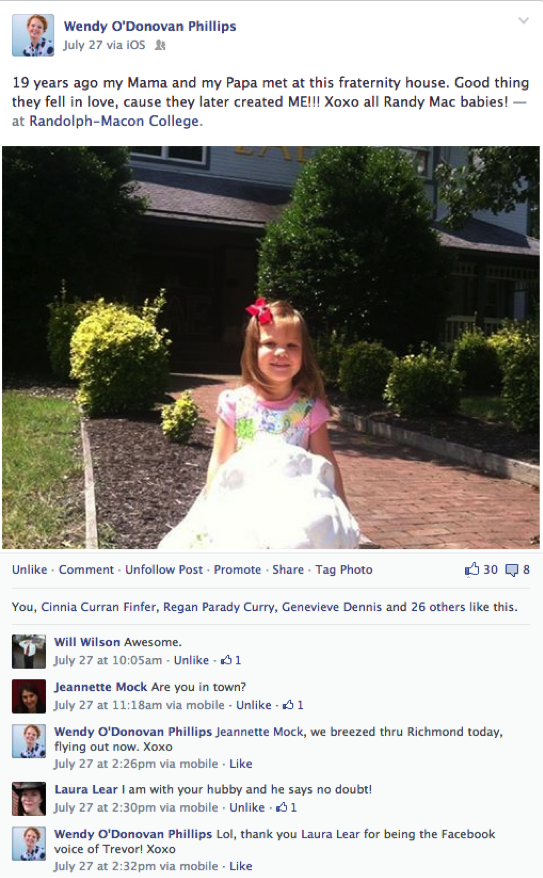 And this one, which reflects my expertise in marketing: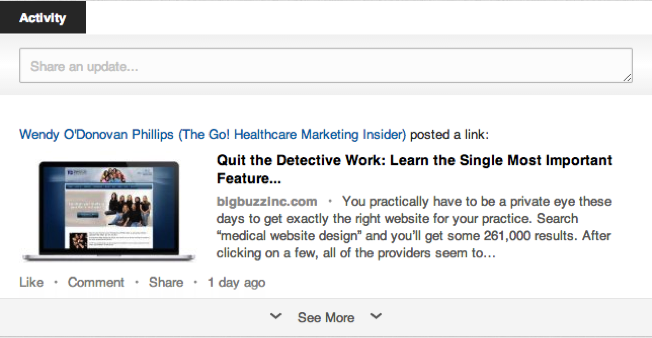 I behave online just the way I do offline. I share mostly things that have to do with my authentic self. And occasionally I share things that demonstrate my expertise.
When I show up, I don't wear someone else's clothes or speak in a different dialect. When I show up, people are already talking about things that interest me, things that don't interest me, and, in some cases, they are talking about me. When I show up, I have a choice to make about where I want to share, who I want to share with, and what to share. And I always think about my audience's interests before I share anything.
Social media is simple, really. Show up as your authentic self. Sprinkle in a bit of your expertise. Be interesting. And have fun!