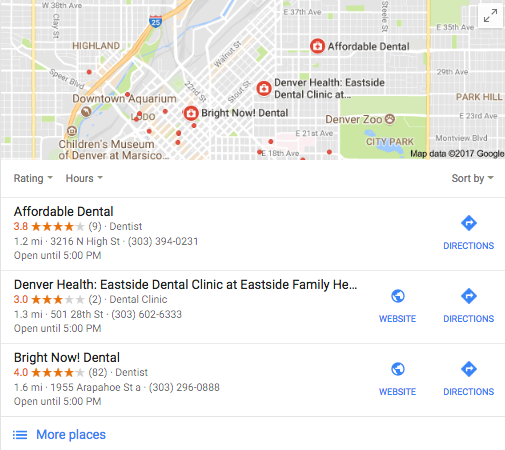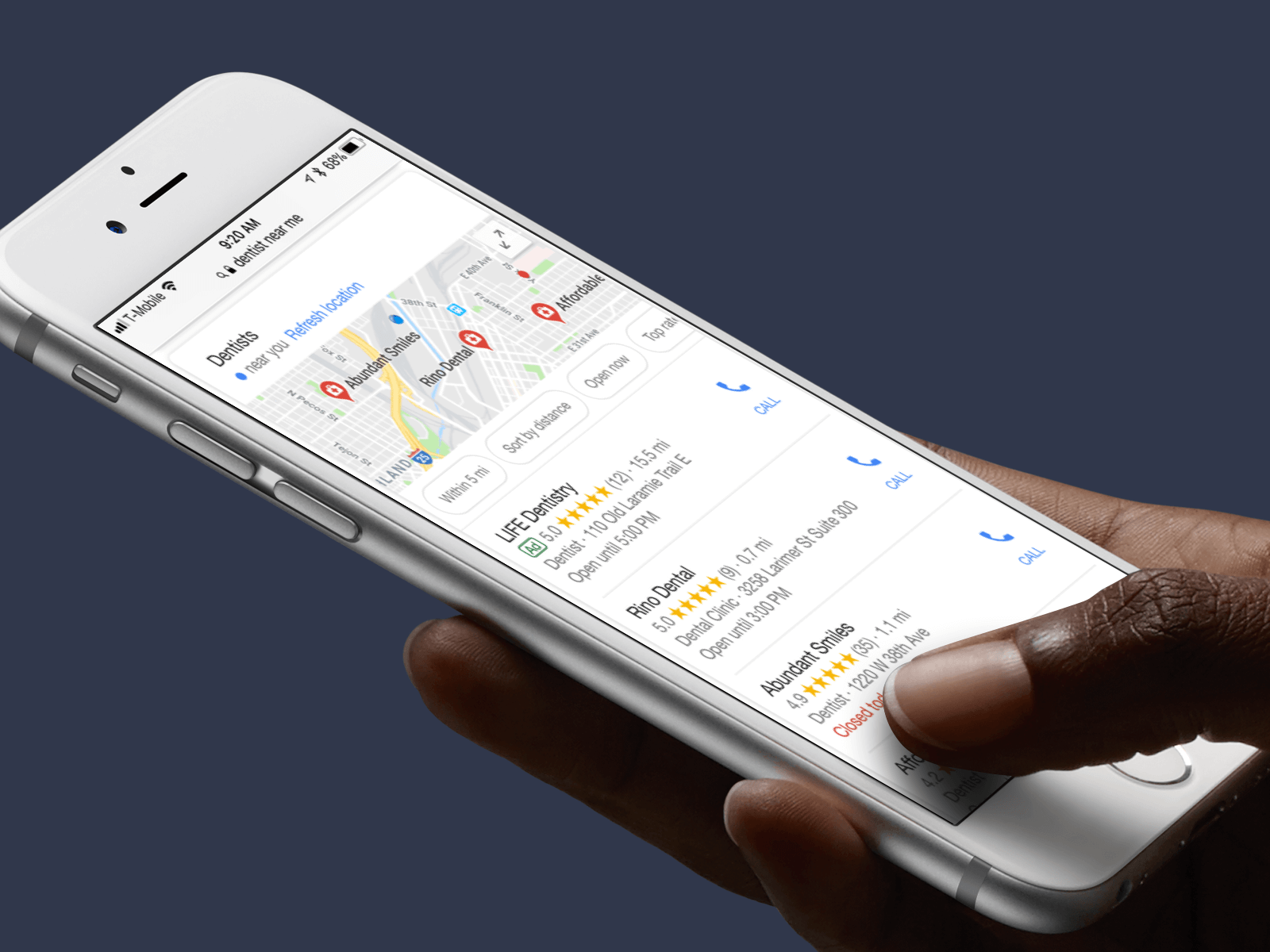 Local searches lead 50% of mobile visitors to visit stores within one day, with 18% leading of mobile users converting to a sale
Showing at the top of search engines is important to increase clicks, however local SEO, is vital to getting targeted business traffic in the door. According to Search Engine Land, local searches lead 50% of mobile visitors to visit stores within one day, with 18% leading of mobile users converting to a sale. Utilizing geographic triggers and keyword research, we ensure that those in your service area are sure to find your business when looking for a "dentist near me" or "dentist in [my town]". For a powerful combination of tactics, we aim to occupy top positions in organic local three pack listings and paid ads, giving your organization as much search real estate as possible and pushing your competition further down on the page.
Get a complimentary SEO audit of your website
Is your practice appearing in local search results? Do propects come to your website and leave without converting? Are you showing in the major search engines for key search phrases that lead to action?
If not, your may be in need of Search Engine Optimization (SEO).  SEO stands for "search engine optimization." It is the process of getting traffic from the "free," "organic," "editorial" or "natural" search results on search engines.
Big Buzz is the leading provider of Search Engine Optimization (SEO) for dentists in the United States, focusing on over 200 SEO ranking factors to boost your practices positioning in search.  Our SEO strategy for dental and orthodontic practices is geared towards attracting locally targeted, quality, new patients through best practice SEO  strategies. We will perform an in-depth SEO analysis of your existing dental website, identifying what is currently working well to organically drive web traffic and what needs to be improved to achieve greater online visibility and a healthy conversion rate of website visitors to actual patients.  If you are building a brand new website, we highly recommend incorporating SEO into the dental web design process from the very start, ensuring the user experience, technical, on-page, and off-page SEO ranking factors are implemented and indexed from the get-go.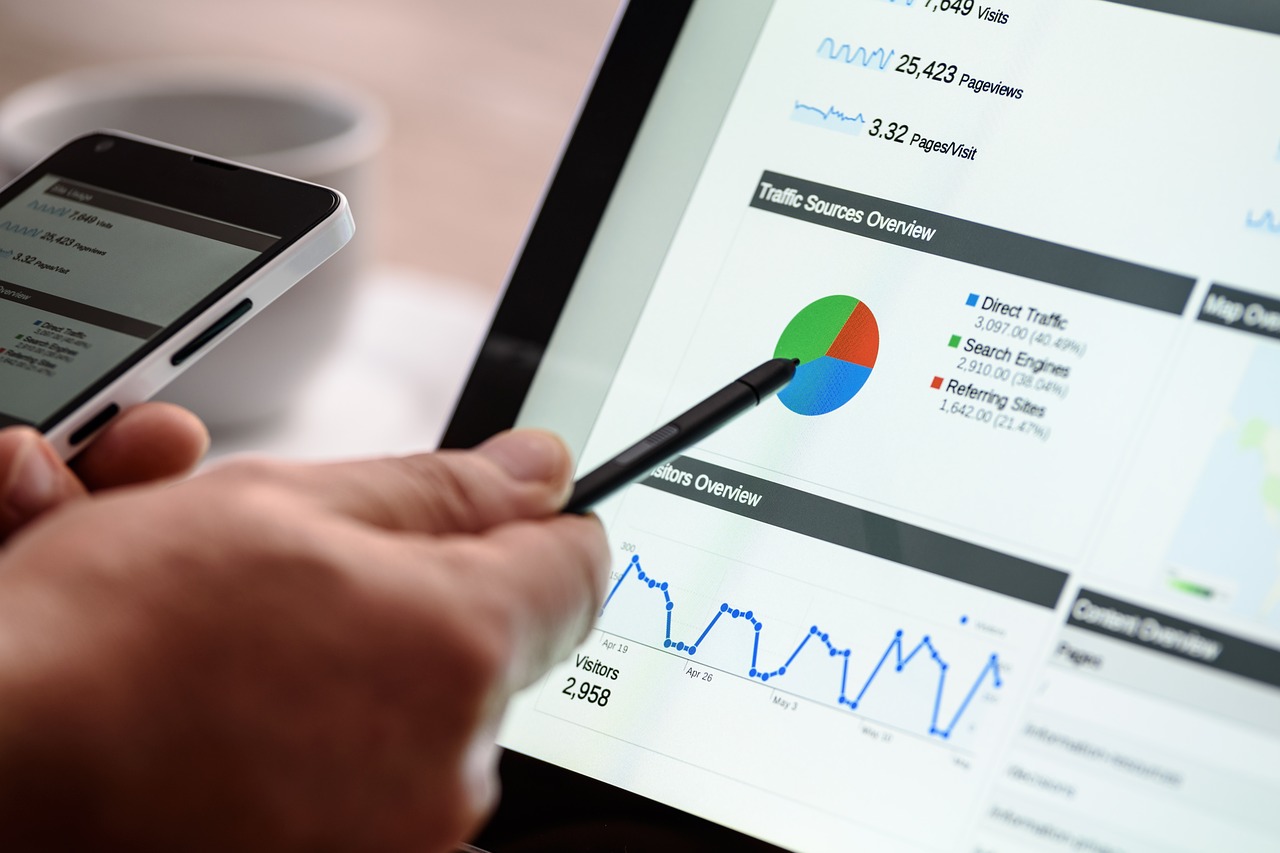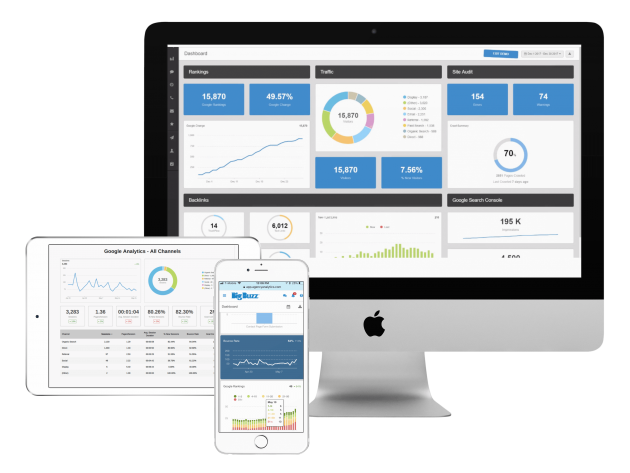 Don't Just Take Our Word For It, Measure & Track Your Success
Big Buzz specializes in white-hat, Dental SEO, ensuring that you are properly indexed to all the major search engines.  Boost your organic leads by making dental practice searchable for potential patients online. Our focus is broken up into three areas of dental SEO: technical, on-page and off-page SEO.  We want to make sure that your organization is easily found by ranking in the top positions on search engines, that users are funneled to leads once they find your website, and finally that your organization has quality links and brand reputation on the world wide web.  At Big Buzz, we take an omni-channel approach which begins with search engine optimization.
Try our all-in-one analytics dashboard free for 30 days
Dental SEO Services Include:
SEO Assessment and Audit
Competitor Evaluations &  Comparative Metrics
Keyword Research
Technical SEO

Schema
Robots.txt
Sitemap
Metadata
Broken Link Fixes

On-Page SEO

Page Mapping
Navigation Optimization
Content Optimization
UX Optimization
Conversion Optimization & Calls-to-Action
Blog Topic Research
H1, H2, H3 Optimizations
Keyword Density

Off-Page SEO

Link Building
Link Management & Disavows
Brand Maintenance
Google + Reviews, Yelp Reviews, and more
What About Google's Ranking Algorithms?
Technical SEO
First and foremost, Big Buzz ensures that your SEO is in line with Google's best practices.  As Google's algorithm, Rank Brain, crawls the web and lands on your site, we want to make sure that it can find, collect and correlate the data to what people are searching for.  This includes submitting your website to Google's Webmaster, fixing and redirecting broken links, setting up a sitemap and creating a robots.txt file. Big Buzz will also optimize your metadata and schema, informing Google to what your organization and page content are all about and for what they should show in search results.
On-Page SEO
Big Buzz will begin with on-page search engine optimization by conducting in-depth keyword research for dentists and dental services to find out which search terms your potential patients will use most frequently to find your dental practice. We will then implement your targeted keywords organically throughout your website, ensuring that your content, metadata and messaging is in-line with what your customers are searching for. Big Buzz also assists with developing quality content to drive organic link development and engagement with your site and social media. By optimizing the user experience, Big Buzz can turn diverse interest into targeted qualified leads for your dental practice.
Off-Page SEO
We will develop a link-building strategy to make sure we are actively back linking your site to other relevant sites. We will ensure that your SEO functionality is always in top working order, and we will work to get you found on all major search engines such as Google, Yahoo and Bing. Big Buzz will also ensure that your brand reputation and listing information is consistent, positive and up to date!
For Limited Time Only, Big Buzz is Offering FREE SEO Assessments!
Just take a few seconds to fill out the form below to receive your SEO Assessment and Estimate.