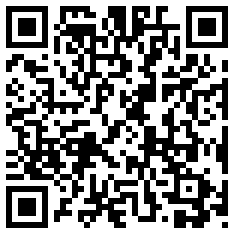 Mobile marketing is taking over and QR codes are driving the trend. QR codes provide an easy, interactive way to get information out to consumers. Short for "quick response," these barcode-like symbols are meant to be scanned by smart phones so that companies can direct users to their websites, send out special deals, offer downloads and offer many more tricks.
Could your business benefit from a QR code campaign? Here are a few ways to ease into the QR code phenomenon:
Create QR code business cards. Rather than printing out hundreds of cards or sending your contact information via email, build a QR code image that gathers all the information for you. Post it in emails, on social media and your website, and allow your audience to easily snap up the information they need. Even better, you can serve up promotions to widen your sales funnel with this tactic.
Retail shopping after hours. Think your customers are stopping by your store after you have closed up shop? Put a QR code in your front window directing them to shop online. Once they get a picture of the code on their smart phone, they are directed to your website, ready to browse and buy.
Increase the quality of your contacts. Get the right people engaged with your brand and wanting to learn more so that they become loyal buyers.
Get them to like you. If customers are already snapping away at your codes they are probably already fans of your business, but do they like your Facebook page? Have your QR code bring users to your Facebook page so that once they are there you can offer up special deals or discounts if they like your page.
Tell your story. Use QR codes to connect to videos on your website or YouTube channel that inform and entertain your audience. This will let you show them in a creative way what you offer and how you can make their lives better.
Ring ring! QR codes can be set up to make phone calls so that when users take a picture of the image it takes them straight to you. No need for them to grab a pen or memorize your digits when they can capture your phone number with a camera. Once the photo is taken, users can call you up right away or add your phone number to their contacts for future use. It is as easy as that.
While this might not be for everyone, QR codes can even be part of a five-star meal. Check out this creative solution!
Want to create powerful marketing? Big Buzz Brands can make it easy for you.