You practically have to be a private eye these days to get exactly the right website for your practice. Search "medical website design" and you'll get some 261,000 results.
After clicking on a few, all of the providers seem to be promising the same things:
"Professionally designed medical websites."

"Medical websites that convert visitors into patients."

"Web developers that specialize only in healthcare."
"All-inclusive solutions with website, search and social."
"Medical website design that helps grow your practice."
Well, you can quit the detective work, because I'm going to give you the answer plain and simple.
What's really most important in your website? You.
Thanks to you, your practice has its own original vision and culture. There is, quite simply, no other practice exactly like yours. It's as one-and-only as a fingerprint.
And just as a fingerprint can leave a unique impression, your practice leaves each of your patients with a unique impression. With every interaction – every appointment reminder, every consult, every visit with the hygienist, every examination from you – those positive impressions grow deeper.
What's most important in your website is that you strengthen the excellent impressions that people already have about you.
To know for sure, ask a handful of your favorite patients what makes them happy about your practice. Put on your investigator's hat and dig deeper. Ask them what really delights them and why.
That's it. Dust for prints to reveal the excellent impressions that people already have about you. Or work with your team to uncover the excellent impressions that you want people to have about you, and put those into motion day by day. Then make sure your entire website reflects these impressions.
Maybe you're best known for your cheerful staff. Have a professional photographer capture your team's laughter, then use those on your website instead of that same-old stock photography that so many web developers provide.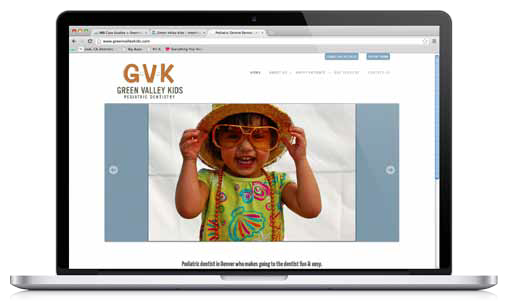 Or maybe you want to be known as the go-to orthodontist for adult patients. Use on your website the language that your current adult orthodontia patients used to describe why you are so good at it. Use that language not only on your website, but everywhere: new patient welcome packets, front office signage, over the phone, during appointments.
Sure, it's important that your website is functional, easily found on search engines, well integrated with your social media strategy, and – at the end of the day – driving a return on investment for you. But buyer, beware – any web company can do that. Those are the basics.
After an extensive investigation, I'm sure that incredible medical website design captures the true you. Your indelibly different mark on those around you. The one-and-only impression and legacy that your practice makes every day and will leave long after you're gone.