Effective leadership these days is a feat that takes incredible self-awareness, an understanding of world events and a balanced amount of faith that everything will work out in the end. In that spirit, I have developed a series of 10 blogs that I hope capture more of the clarity than the chaos of these times for us leaders in business. Indeed, with fortitude we can see clearly the path ahead. I hope this helps. Here's the eighth of 10:
A few weeks ago, YouTube content creator Microsoft Sam put out this montage of advertisements that was later picked up by Forbes, Fast Company and the Wall Street Journal as what not to do for communications during a global crisis. The ads all start with somber piano music, roll into some line about the organization's longevity, make a statement about people or family, include a dramatic phrase like "during these uncertain times," and a would-be encouraging sentiment about how the organization is "here for you." They all end with the word "together" and conclude with more upbeat music as though the problem is solved.
Puh-lease.
Under pressure, many healthcare organizations are inadvertently slipping into a similar trap. They have dusted off the old messaging, added a few lines about new safety precautions and called it good. In doing so, they have quashed any competitive edge they may have previously gained, further jeopardizing the organization in an already fragile time.
This latter half of 2020 requires a fresh perspective, not the same regurgitated language everyone else is using. In fact, it may demand a refresh of the overall marketing messaging, including positioning statement, differentiators, value propositions, mission/vision/values and calls to action across all media. Indeed, what resonated with would-be patients and clients three months ago is very different now.
Here are three simple steps to take now:
Survey. No one tells your organization's story like its happiest customers. Ask those you currently serve what your entity does that can't be found elsewhere, what challenges/fears/obstacles they are facing now that your team may be able to resolve and what marketing media they most consume. The collective answers to these three questions will begin to reveal a solid direction for marketing messaging that will truly resonate with your audience.
Rewrite. While there's likely no need to entirely revamp all your core messaging, updates will be needed. Consider using an objective third party to help. They will be able to create data-validated messaging that aligns with survey results and will set the course for the rest of the year. They will also be more agile as more marketplace changes develop, updating your messaging in real time as the data comes available.
Invite. Compel loyalty and new business by inviting people to become part of your new experience. Use storytelling and educational content rather than promotional marketing.
Learn more about what this process looks like for your organization. Call or text me at 303-284-4414 or send me an email at wendy@bigbuzzinc.com.
– Wendy O'Donovan Phillips, CEO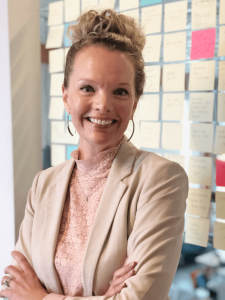 Start with a complimentary 15-minute call with me.
Text 'CEO Insights' now to 303-284-4414.
Your Enhanced Inbox Awaits
Join the 13,000+ healthcare professionals who already receive our weekly marketing tips, case studies, survey data and more!
Sign Up For The Latest In Healthcare Insights Delivered Straight To Your Inbox!