Stumped on what to post on your practice Facebook page? Here are the types of posts that are most often commented on and shared. The more comments and shares, the more exposure for the practice.
#1 Staff profiles. Your patients and community love to see you and your team.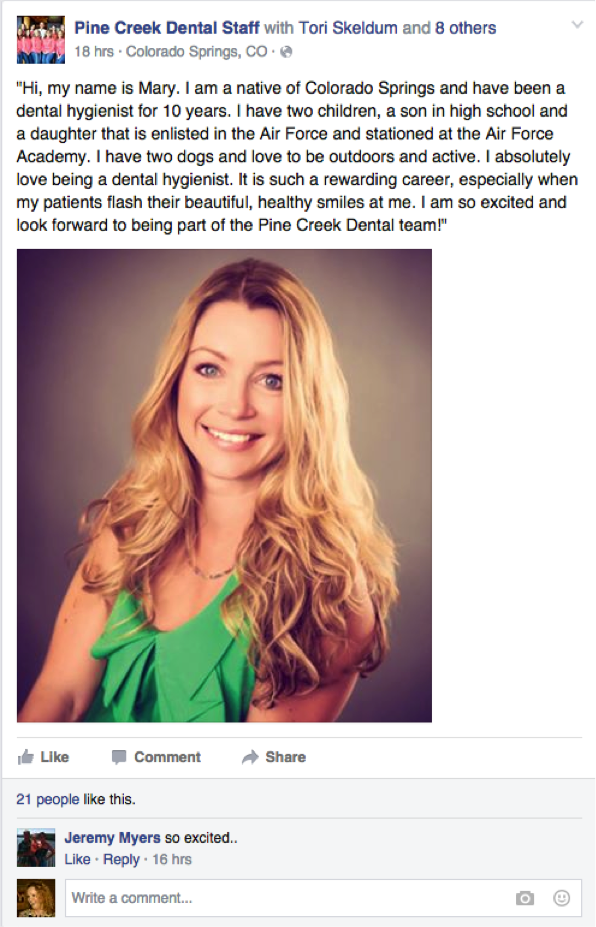 #2 Kids and families. Everyone loves the little ones. Plus, community involvement is always good fodder for social media.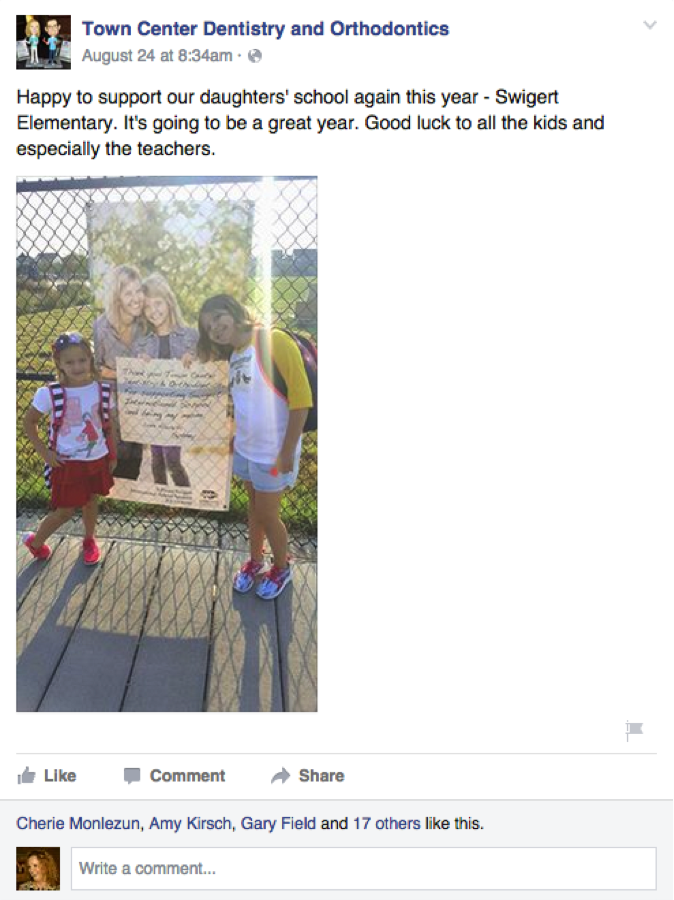 #3 Good humor. Be light and funny. Be yourself. Your audience will eat it up.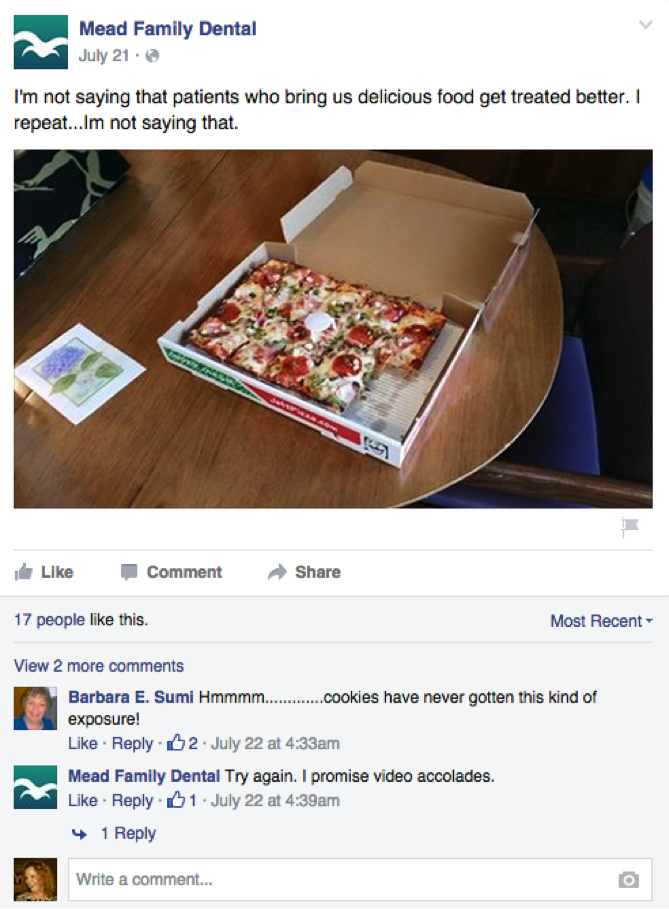 #4 Patient testimonials. Be sure to get written permission first so that the practice remains in compliance with HIPAA regulations.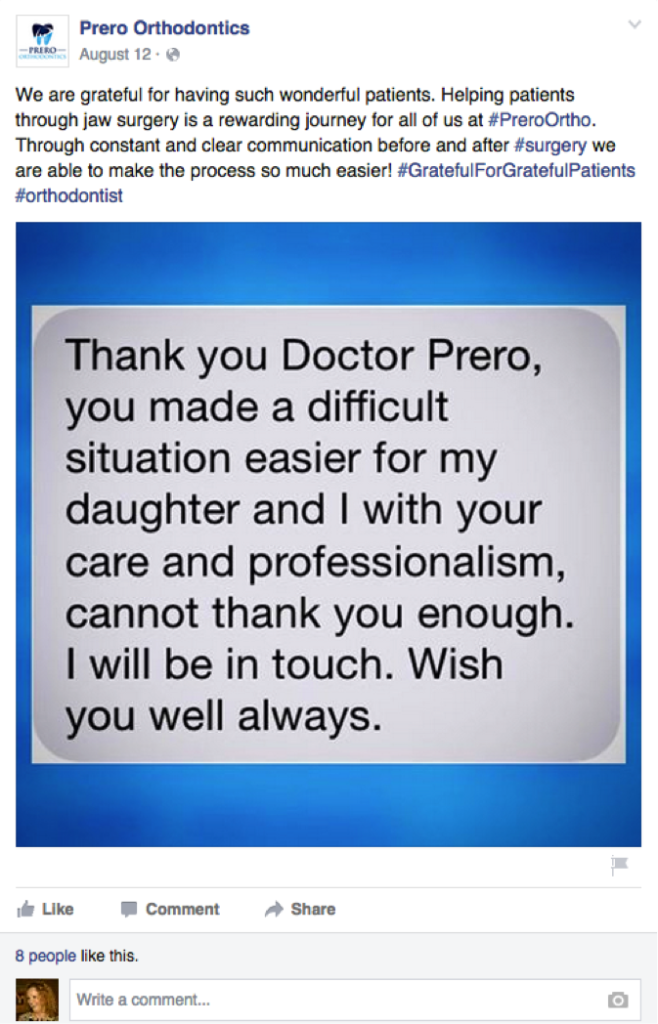 #5 Infographics. The dentist featured here, Dr. Zuckerberg, should know – his son started Facebook. Not related to a social media genius? Get your infographic designed by the experts at Visual.ly. We don't get anything for recommending them, we just really like their work!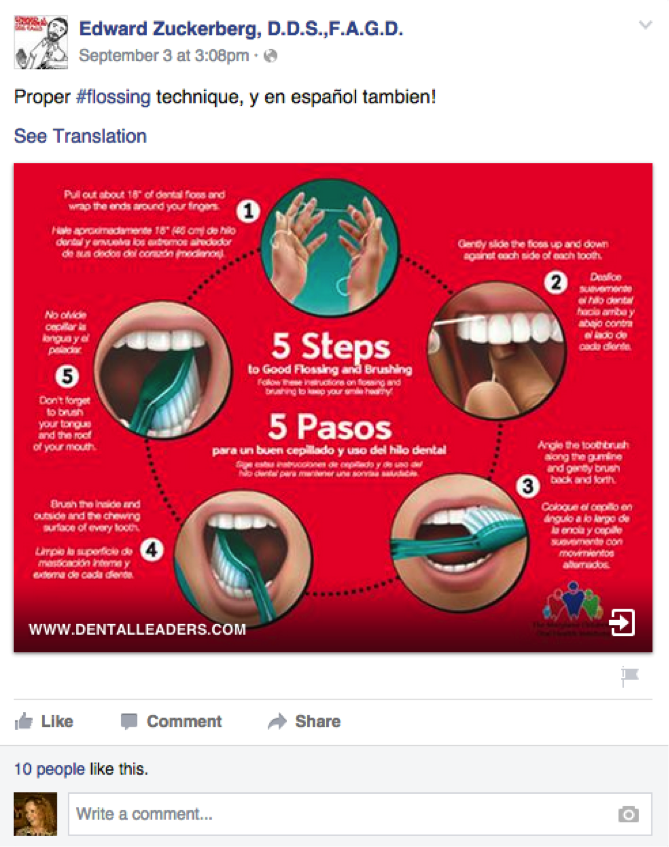 #6 Contests.Facebook has some rules about this, but do them right and your fans will love contests.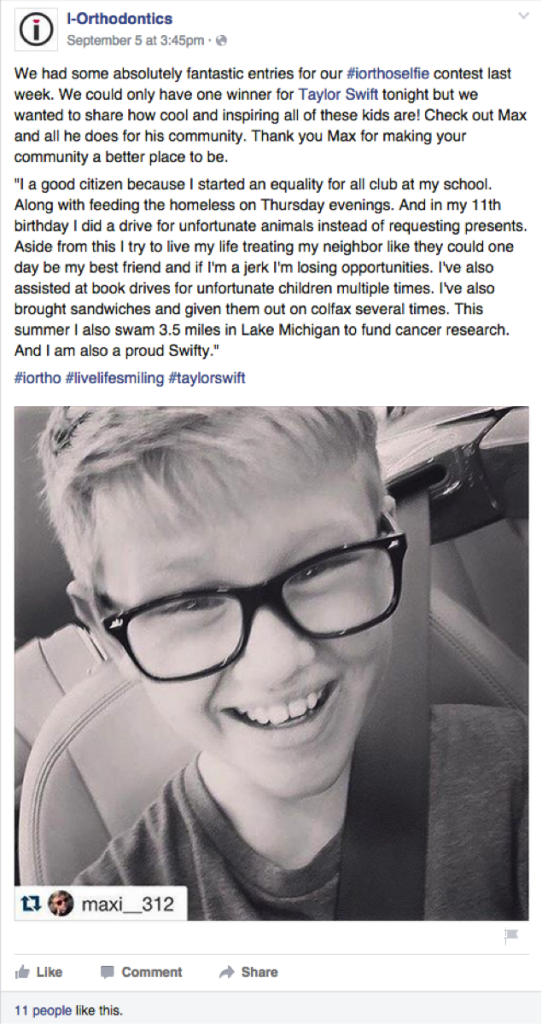 #7 Videos. Film and post quick videos of your happiest patients telling their amazing stories of transformation. (With the patient's written permission, of course.)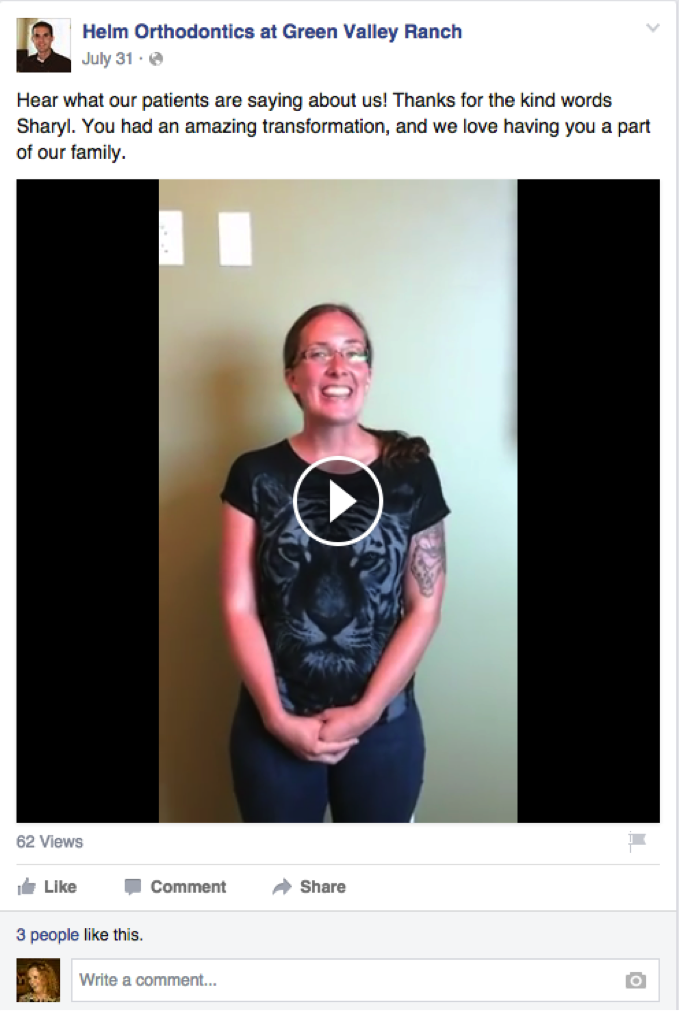 #8 Online reviews. Cut and paste those fabulous reviews – from Google Reviews, Yelp, ZocDoc, Demandforce and anywhere else on the web – right into your Facebook feed. The further good news travels, the stronger the practice's reputation becomes.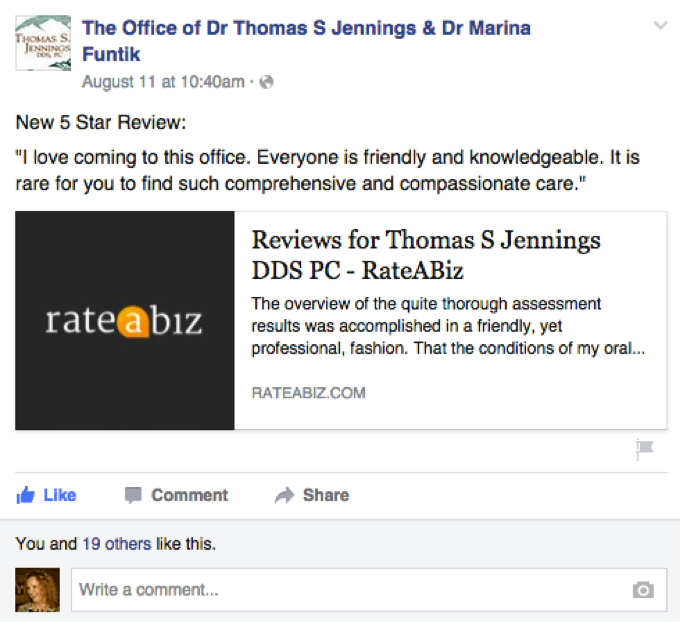 #9 Celebrations. Happy Birthday, Happy Grandparents' Day, Happy Halloween, and simply Happy Monday. Celebrate it all on Facebook, and your fans will celebrate you on their news feeds and in front of potential patients.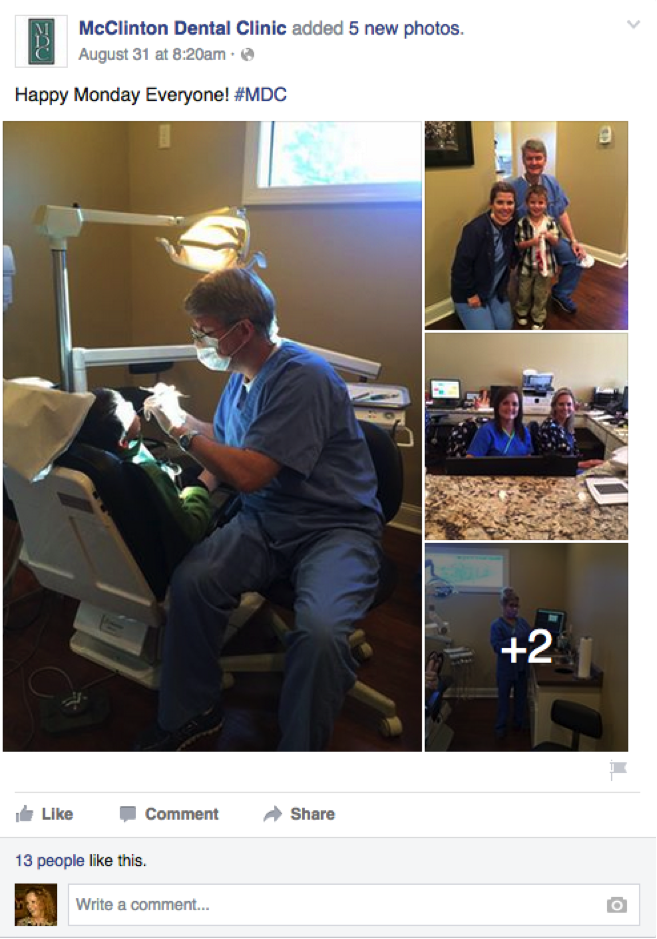 #10 Pets and animals. The cuter or funnier, the better. And yes, you can be silly on Facebook. Keep posts light 80% of the time, and keep practice promotions to 20% of all posts.