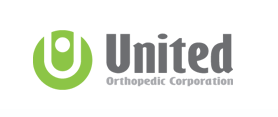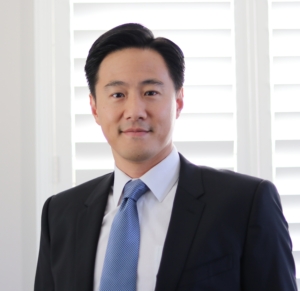 Calvin Lin
President
United Orthopedic Corporation USA
Calvin Lin has served as President of United Orthopedic Corporation (United) USA, a subsidiary of United located in Irvine, CA, since 2012. United is a leading international designer, manufacturer, and distributor of innovative orthopedic implants and instrument sets used by surgeons around the globe. At United, Lin oversees all U.S. market development, business operations, and relationship management with strategic care givers.
Prior to joining United, Lin held a number of roles of increasing responsibility with Micro-Star International, an international PC and computer components supplier. During his decade-long tenure with the company, Lin served as European Vice President of Notebook, where he was responsible for business coordination, development and managing relationships with partners such as Microsoft and Intel. Previously, he oversaw business operations in France and Spain as Managing Director and business development in North Africa and the Middle East.
Fluent in four languages, Lin holds a Bachelor of Science in mechanical engineering from National Taiwan University.
Big Buzz recently had the opportunity to speak with Calvin Lin, President at United Orthopedic Corporation USA. United Orthopedic Corporation won bronze at the 21st Annual Medical Design Excellence Awards. The U2 Knee AiO Block and MDT were recognized as significant achievements in the "Implant and Tissue-Replacement Product" category.
United Orthopedic Corporation is a leading international designer, manufacturer and distributor of innovative orthopedic implants and instrument sets. The company offers clinically proven solutions used in primary and revision total hip/knee replacement, in addition to oncology applications. The company has implemented and maintains Quality Management Systems compliant with ISO 13485, FDA and CE requirements. To learn more visit www.uocusa.com.
Tell us a little about your product/service and what problems you aim to address.
United Orthopedic Corporation ("UNITED") is a leading international designer, manufacturer and distributor of implants and instrumentation used in total hip and knee replacement surgeries.
We seek to provide practitioners with the support and equipment needed to improve their patients' confidence, mobility and quality of life – ultimately restoring hope and dignity to hundreds of thousands of individuals and families worldwide.
Among our many award-winning orthopedic products, the U2TM Knee System provides surgeons with a streamlined method for enhancing precision, safety and efficiency in total knee arthroplasty procedures, which can reduce the risk of infection, minimize procedure times and result in increased precision and patient safety. The innovative and award-winning components of the U2 Knee System – U2 Knee AiO Block and MDT – allow for the removal of 163 instruments from the sterile field and reduce the total surgical tray count from 6 to 1.5 trays. This reduction has great potential to generate significant cost savings.
The U2TM Knee System has been commercially available since 2006 and has been implanted in more than 140,000 surgical cases in 39 countries. The U2TM Knee System is ideal for reducing or relieving pain and/or improving knee function in skeletally mature patients who suffer from rheumatoid arthritis, osteoarthritis, primary and secondary traumatic arthritis, avascular necrosis of the femoral condyle and other debilitating conditions.
What is the biggest change you see happening in the industry (regulatory, social and/or economic)?
When Americans spent $3.65 trillion on health care in 2018, one can't help but wonder how the next generation can possibly afford to be sick?! It's a serious problem, and will only get worse as the baby boomers continue to age into extensively relying on the health care system. The orthopedic industry is no exception, and has to find a way to solve this puzzle. United Orthopedic, like our fellow companies, [is] tasked with providing better, or at least the same, quality of products at lower cost. Luckily, because of our commitment to vertical integration in our design and manufacturing process, we are able to produce and supply in-house, cost-effective products to the market and maintain the highest quality standards. Combined with innovations such as U2 Knee AiO Block and MDT, we can potentially help hospitals to be more efficient in the provision of care.
We believe that increasing regulatory transparency is putting more pressure on our health care systems to reduce costs and increase efficiency. Whether it be with regards to drug pricing or patient outcomes, those in the medical field need to be constantly exploring ways to improve and support their current processes and optimize operations. United is proud to support some of the most innovative and forward-thinking orthopedic professionals in the field.
Where do you see the industry headed in the next few years? In 5 years?
Technology-assisted surgery will definitely expand its clout in the next five years. Even though the outcomes of total knee or total hip replacements are statistically very good, reducing human error has always been the key to medical innovation. Robotic-assisted total joint replacements have drawn a lot of attention in the last decade. It's true that we haven't seen enough clinical evidence to prove that it's a better or more efficient approach to surgery, but with further technological advances in the foreseeable future it may become a realistic surgical approach to treating patients with arthritis.
As more and more technology is integrated into surgical procedures and the medical field at large, ensuring compatibility and interoperability in equipment will become increasingly critical for successful procedures. With United's versatile product offerings, orthopedic surgeons are well-positioned to deliver positive outcomes as these technologies continue to evolve and their applications expand.
For more on technology disrupt, check out our white paper "Disruptive Marketing Technologies 2019"
What advice would you give to a fledgling healthcare or medtech organization?
There's no shortcut when treating patients is involved. United was founded in 1993, but we spent more than a decade just to build our foundation. We understand each patient is unique, so every piece of product we sell must go through a thorough inspection and quality control process. It takes years to build trust, but it can also be easily ruined in one minute.
Health care is an intimately personal field, and as such maintaining a people-centric perspective is critical in any pursuit of long-term success or viability. From improving patient outcomes to reducing time in the operating room, United's products have had a positive impact on the lives of countless individuals seeking knee or hip solutions.
Without giving away any trade secrets, could you give us the broad strokes of your R&D process?
The competitive edge in having product development and manufacturing engineers under the same roof is that we are able to gain instant feedback and make adjustments on the spot. This advantage generates flexibility and responsiveness, which allow us to react faster to the market's needs.
With the strict regulations regarding HIPAA, how do you collect feedback or market research on your product/service?
As a patient-centric manufacturer who strives to deliver an enhanced experience and improved quality of care, we listen to the voice of our customers whenever possible to understand how we can constantly improve our products and offerings to meet their evolving needs.
For HIPAA compliancy as it relates to websites, social and email check out our "Complete Guide to HIPAA Compliant Marketing in Healthcare"
How about data collection and the use of data analysis?
We are conducting two post-market clinical studies in the U.S. – one for our knee products, and one for hip products. At this point it's still in the early stages, but we are excited about it and will know more as we approach the first two-year benchmark.
Explain how you handle human factors, or UX, to ensure your product best meets the needs of the target user.
Our products are designed to be used by orthopedic surgeons, and it's true that surgeons – like patients – are all different. We have a team of 100 engineers who focus not only on developing implants for different patients, but also on surgical instruments for different surgeons. It's definitely challenging to have a "one-size-fits-all" solution work all the time. That's why we designed our award-winning U2 Knee AiO Block: to offer not only accuracy, but also flexibility. However, from time to time we are able to provide custom-made instruments to surgeons to fit their specific needs – again, thanks to our uniquely vertically integrated product development process.
Once a product/service is ready to go to market, how do you get the word out? Do you find it difficult to market given the niche nature of the industry and/or buyers?
Health care marketing is definitely challenging. You want to make sure you make the right claims under all compliance boundaries, but you also want to get people's attention. In the end, like all the marketing textbooks say, word of mouth is proven to be one of the most efficient marketing tools imaginable. It takes time for a proven product to gain traction. It ultimately comes back to trust, and ensuring your customers know you care every step of the way.
Request a Complimentary
Strategy Session
In this initial session, we will:
– Identify and discuss friction and roadblocks afflicting current marketing strategies.
– Establish clear goals and true north metrics.
– Collaborate in a joint brainstorm to identify the most important strategies that may help your organization achieve those goals and move more quickly and easily to market.