Website Design For Dentists and Dental Practices
Attractive · Patient-Friendly · Responsive · Functional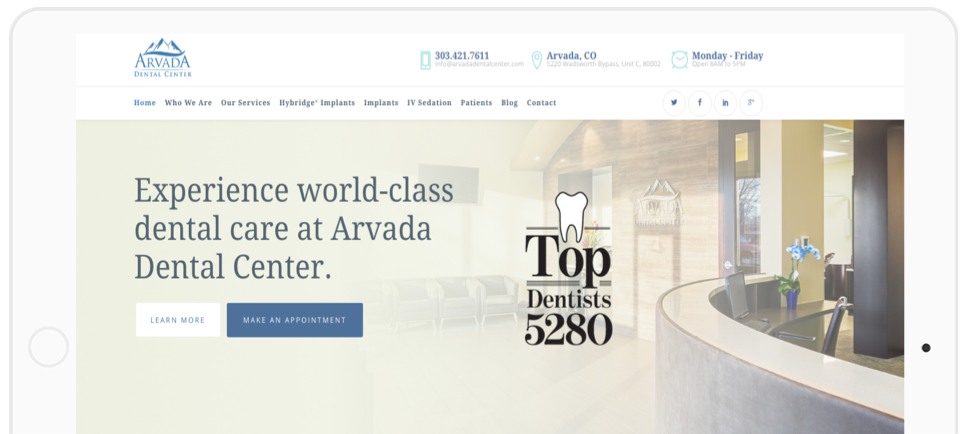 We Build Websites Exclusively For Dentists
A Good Design Solves A Problem. A Bad Design Will Create One.
At Big Buzz, we understand that your website is the first touchpoint many potential patients will have with your brand.  Unlike most other web design companies, Big Buzz is a full-service digital marketing agency working exclusively with dentists.   For over 10 years, Big Buzz has been a leader in dental marketing services and recognized as one of the best dental web design companies in the nation.
Web Design Customized To Your Brand
Ignite new patient traffic with a website that captures the philosophy and culture of your dental practice.
At Big Buzz, we work with you every step of the way to ensure your website is customized to fit YOUR needs. You'll work one on one with our team of developers and designers, to make sure you are happy with the mock-ups before moving to final design.
Fully Responsive Web Design
No matter what device your patients are using, you can rest assured your website will look great!
A responsive dental website should look great no matter what device you're using. We build responsive websites for a range of reasons, the top being: It is great for SEO, it increases patient conversions, and it ensures the patient journey is consistent and curated based on the device they are using to find your practice.
Request a Quote
Get a Website Assessment and Estimate Today!
Just fill out the quick and easy form below to receive your Website Assessment and Estimate.