Effective leadership these days is a feat that takes incredible self-awareness, an understanding of world events and a balanced amount of faith that everything will work out in the end. In that spirit, I have developed a series of 10 blogs that I hope capture more of the clarity than the chaos of these times for us leaders in business. Indeed, with fortitude we can see clearly the path ahead. I hope this helps. Here's the seventh of 10:
As marketing teams across the nation shrink in the midst of layoffs, owners and managers are left grappling to understand what marketing had been done, what was working, what will work in this new environment and on what to focus for the remainder of the year. Here are four tell-tale signs your remaining team may need help:
You recently made cuts. The remaining talent may be reeling after budget or team cuts. They may be too concerned about their own job security to be fully invested in righting the organization. Especially now, you need highly focused people who are absolutely motivated to grow leads and revenue.
Your team is full of Jacks and Jills of all trades. A truly expert marketer has honed one skill: online advertising, website programming, copywriting. Be cautionary about any one person that purports to do more than one of these extremely well. You need experts in messaging, lead generation and crisis communications (yes, still) to swiftly move over this hump.
You are in survival mode rather than thrive mode. The marketing team is watching and following the owners and executives. If you are in survival mode, they will follow suit. Do the vision work needed to shift into thrive mode, and they will come along for the ride.
Your marketers are doing, but don't have time for thinking. On a smaller team, it can be easy to get sucked into the whirlwind of marketing madness: sending email campaigns without nailing down overall goals and messaging first; arbitrarily posting on social outlets with no real plan; updating the website with ubiquitous safety protocol messaging without regard to brand, value proposition or calls to action. Over time, these add up to very costly corners to cut.
What is the remedy?
Instead of paying $50-150k for a single in-house marketing person, consider investing in an entire team in the form of an expert agency. At a similar investment level, seasoned marketing agency teams include a web designer and web programmer, which are very different jobs when packed together increase website exposure and conversions; a digital advertising manager and social media manager, two nuanced roles when combined point warm leads to the website and in your door; a graphic design specialist and a copywriter, unique positions that ensure adherence to precise brand standards dovetailed with the ultimate creative approach to each project. Too, a marketing agency nearly always has a project manager to ensure prioritized projects get the right focus, that all marketing stays on time and on budget and produces ROI.
If you would like an objective view of your current marketing team, it's strongest capabilities and its biggest opportunities, I am willing to do that for you for free. You can call or text me at 303-284-4414 or send me an email at wendy@bigbuzzinc.com. It might just save you big this quarter and produce far greater results by year's end.
– Wendy O'Donovan Phillips, CEO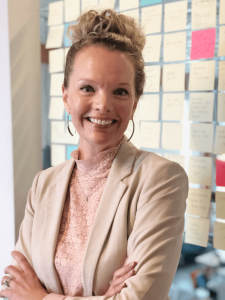 Start with a complimentary 15-minute call with me.
Text 'CEO Insights' now to 303-284-4414.
Your Enhanced Inbox Awaits
Join the 13,000+ healthcare professionals who already receive our weekly marketing tips, case studies, survey data and more!
Sign Up For The Latest In Healthcare Insights Delivered Straight To Your Inbox!