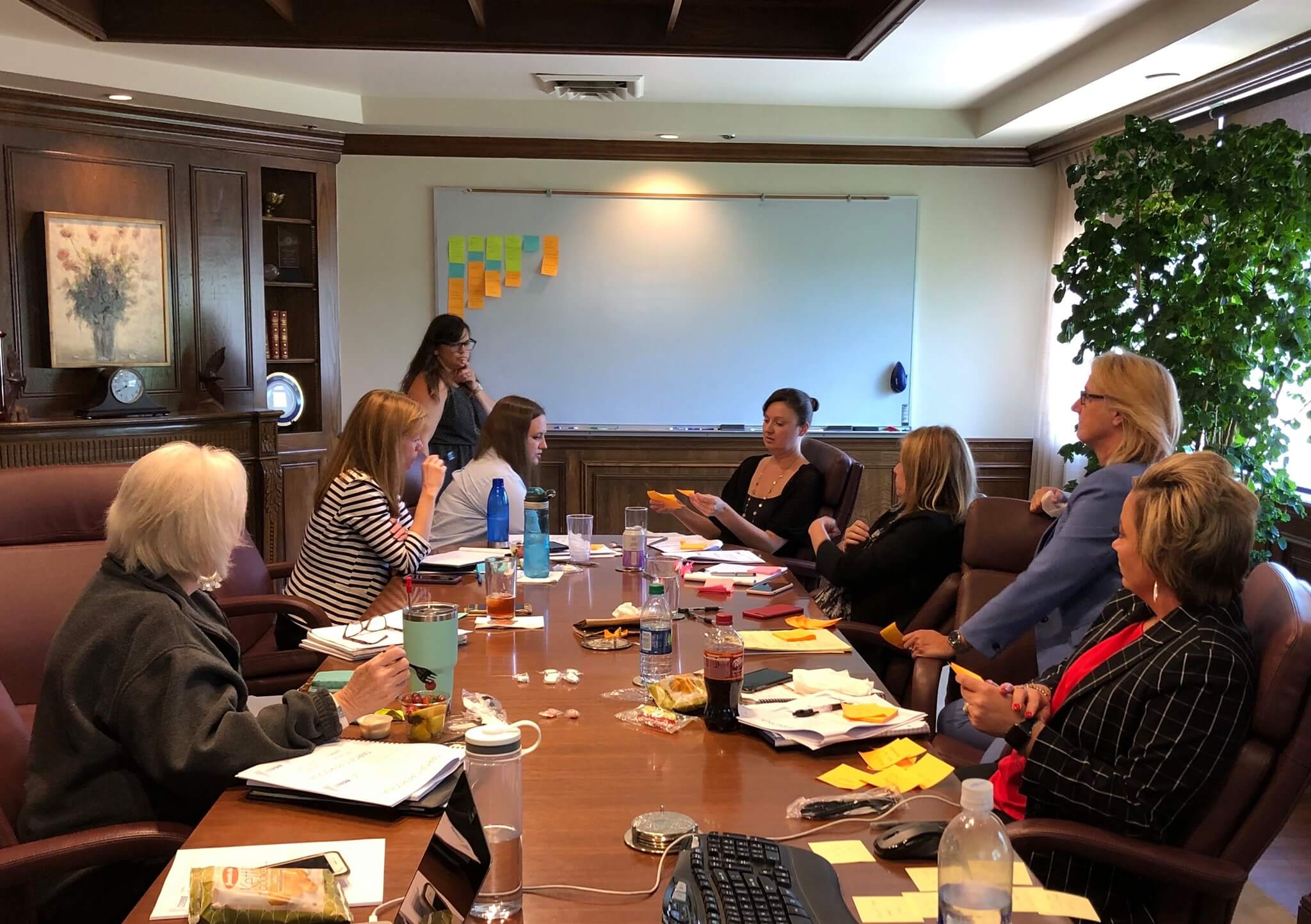 Strategizing is one of the most important first steps in constructing an effective marketing plan, and the consequences of not doing so can be catastrophic. But avoiding disaster shouldn't be the only reason you place a focus on strategy. There are a great deal of ways that being proactive can benefit your organization.
1. Timeliness
A good strategy allows you to map out timelines and milestones well before diving into a project. This provides a dependable roadmap as well as a means to check if you are as far along as you're supposed to be (or ahead of schedule!). It's best to leave some buffer for deadlines, meaning that there are a few days of leeway built in should a measure become delayed. Make sure to schedule periodic meetings amongst your team to keep everyone on the same page and provide an opportunity for updates.
2. Measurability
When developing your strategy, be sure to include quantifiable checkpoints that can be easily measured. Things like website visits, social media engagement rates and email campaign open/click rates are great indicators of a marketing plan's success. Use the periodic meetings mentioned in #1 to assess how your results are stacking up to the goals. If you're falling short, you and your team can identify why and create measures to improve performance.
3. Accountability
Strategizing is a great way to compartmentalize a large project through delegation. Assigning different roles and tasks to different team members can break up the work to simplify a complex plan. This way, everyone involved knows precisely what their role is, and if something should go awry your organization won't have to waste any time locating the root of the issue.
4. Budgeting
A detailed strategy is a great way to keep your budget in check. By meticulously planning the steps you'll take to meet your goal you can identify the precise costs – although it's always important to leave 5-10% of your budget for unforeseen expenses. Make sure to consider every element of your marketing plan in your budget. How much will you be spending on Facebook ads? Will they reoccur or will you simply promote one post to increase engagement and visibility? Is your email database large enough that you'll need to pay a fee to your email marketing provider? Embarking on a marketing plan with a pay-as-you-go mentality can quickly land you in hot water.
5. Replicability
With a good marketing strategy, you truly can capture lightning in a bottle. While individual components may need to be tweaked and adjusted over time to meet the changing marketing landscape, you should be able to re-implement your strategy to achieve bigger and better goals. Devoting the appropriate amount (a lot) of time and energy can pay off significantly down the road when you have a structured, consistent strategy in place.
If you'd like help devising a strategy for your organization, contact Big Buzz today.
Big Buzz is a marketing agency delivering a steady stream of move-in-ready leads to teams serving the senior living industry. For more than 15 years, Big Buzz has helped senior living marketing and sales teams nurture leads to increase occupancy, grow and scale. CEO Wendy O'Donovan Phillips is the author of the book Flourish!: The Method Used by Aging Services Organizations for the Ultimate Marketing Results, has been published in McKnight's, has been a regular contributor to Forbes, and has been quoted in The Washington Post, ABC News and Chicago Tribune. The Big Buzz leadership team regularly lectures in front of audiences ranging from 25 to 3,000 attendees, including at Argentum and various LeadingAge chapters. Agency awards and accolades include recognition for excellence by the American Marketing Association, Gold Key Award Winner by the Business Marketing Association, HubSpot Academy Inbound Marketing Certification, and Top Advertising and Marketing Agency by Clutch. 
Join the 13,000+ care professionals who read our weekly insights.
Get actionable learnings to apply now to attract warmer leads.