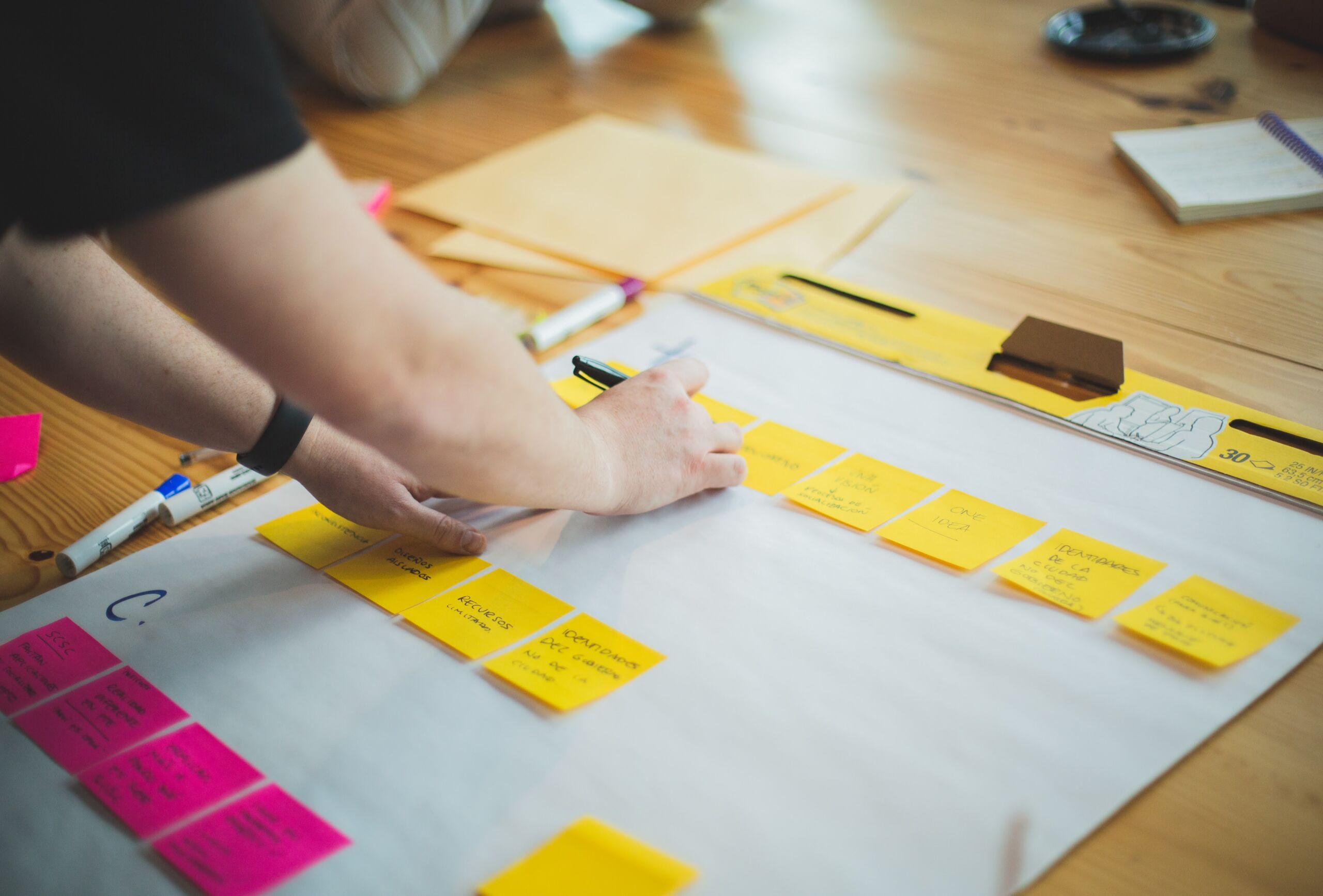 How does your organization plan its marketing?
You do have a plan, don't you?
There is much more to a proper plan than meets the eye. (See our example marketing plan.) There are many common misconceptions about marketing plans that can lead organizations to critical missteps that ultimately harm their bottom lines. Below are some of the common misconceptions about marketing plans and why they are false.
Myth: An Allocated Marketing Budget is the Same as a Marketing Plan
Allocating marketing spend is only part of a complete marketing plan – and should never be the first step. In order to be effective, a marketing plan must be founded upon an ambitious goal. Without this, you are simply taking shots in the dark. Previous marketing initiatives may have yielded ROI, but that does not mean they are not still underperforming. Without a goal in mind that moves your organization closer to where you would like it to be, there is no clear and unequivocal barometer of how your marketing is performing.
Reality: An Allocated Marketing Plan is One Piece of the Plan's Bigger Picture
Committing resources to specific marketing tactics is not the totality of a marketing plan, nor should it be the first step. In order to properly allocate your budget, you must first set a singular, ambitious financial goal. This goal should be lofty but attainable. If you do not already have a figure in mind, look to the revenues of past years and assess your current trajectory. Then, predict where this trajectory might lead you with the added boost of improved marketing ROI. The goal should be measurable (i.e., specific) and include both start and end dates.
Once you have identified this goal, it is time to determine where your marketing dollars should go. To allocate your budget, examine benchmarks from previous periods, such as the number of leads gained from each. This number will give you a good idea of what was effective and what was not. However, these figures are only part of the picture and may be misleading. For example, you may have spent $3,000 on Facebook ads and $6,000 on Google Ads. If Facebook ads generated 600 leads and Google Ads generated 1,000 leads, it would appear Google Ads are the clear winner. However, if you look at the value of each lead (divide the budget by the number of leads) you will find that each Facebook lead cost $5 while each Google lead cost $6. Be sure to factor this into your calculations.
Myth: A Marketing Plan is Set in Stone
People are often hesitant to deviate from an established marketing plan for fear that it might exacerbate underperformance. More often than not, however, the opposite is true. Think of it like the route first presented when you enter your destination into your GPS. Ideally, it will provide you with the fasted route at the shortest distance. Still, it is difficult to predict that which is out of your control, and halfway through your trip this route may become overburdened with traffic. If your GPS offered you an alternate route to avoid the newly accumulated traffic, would still remain committed to taking the congested route? Not likely.
Reality: Marketing Plans Should Be Monitored and Adjusted Where Needed
Log the performance week by week in a shared document such as a Google Sheet, empowering one team member to be responsible for weekly reporting of one metric on the board. This will reveal trends. Set quarterly meetings with involved parties to examine and evaluate these trends once you have the data in front of you in a single document. Discuss budget reallocation based on your findings. Adjustments must be made at the behest of data, not instinct.
Myth: A Marketing Plan Must Be a Long and Dense Document
Marketing involves a lot of people, moving pieces and specific details. As a result, for many marketers, it stands to reason that this complexity should be reflected in the marketing plan. Specifics such as lengthy tactical plans, key contacts for each initiative and detailed writeups of strategy outcomes should not live in the marketing plan; this level of detail thwarts focus. The core marketing plan should be contained in a single-page document.
Reality: Marketing Plans Can (And Should) Be Limited to One Page
Pictured below example marketing plan in its ideal format:

This format clearly defines the goal your organization wishes to reach and the reasons for getting there. Contextualizing your goal within your vision helps keep you and your team centered and motivated. You have already learned how to set your Big Important Goal (BIG); now it is time to get into specifics.
Your objectives serve as your destination – where you would like the organization to be upon achieving the goal. They are written in the present tense and should only be prefaced with "We are" or "We have" (for example, "We have sustainable growth and scaling," or "We are known across the midwestern U.S. as memory care experts."). Strategies dictate the actions required to realize the objectives. They should be prefaced with verbs (for example, "Strengthen internal systems and processes," or "Improve brand awareness in our region."). Finally, fill out your measures, or the specific action items required by each strategy. Be sure to include only lead measures, those metrics within your team's control, not lag measures, which can only be quantified after marketing initiatives run. (For example, "Map in writing 5 core internal processes quarterly," or "Survey 100 families in our region on their perceptions of memory care.")
If you would like to learn more about creating and executing an effective marketing plan or get more detail on an example marketing plan, contact Big Buzz today.
Big Buzz is a marketing agency delivering a steady stream of move-in-ready leads to teams serving the senior living industry. For more than 15 years, Big Buzz has helped senior living marketing and sales teams nurture leads to increase occupancy, grow and scale. CEO Wendy O'Donovan Phillips is the author of the book Flourish!: The Method Used by Aging Services Organizations for the Ultimate Marketing Results, has been published in McKnight's, has been a regular contributor to Forbes, and has been quoted in The Washington Post, ABC News and Chicago Tribune. The Big Buzz leadership team regularly lectures in front of audiences ranging from 25 to 3,000 attendees, including at Argentum and various LeadingAge chapters. Agency awards and accolades include recognition for excellence by the American Marketing Association, Gold Key Award Winner by the Business Marketing Association, HubSpot Academy Inbound Marketing Certification, and Top Advertising and Marketing Agency by Clutch.
Join the 13,000+ care professionals who read our weekly insights.
Get actionable learnings to apply now to attract warmer leads.