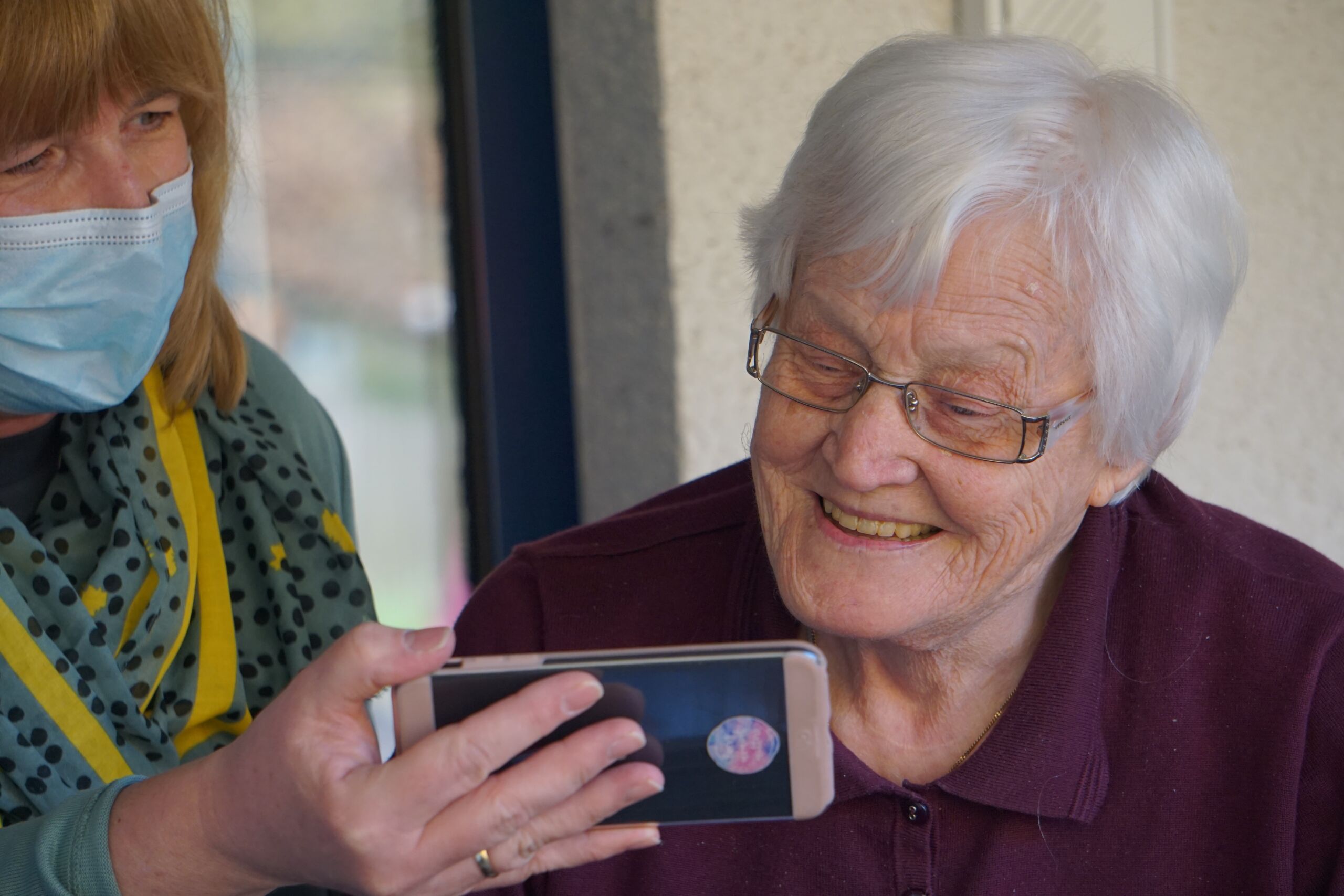 With nonstop advancements in market research, search engine optimization and digital marketing technologies, it can be easy to forget one of the most powerful strategies for driving senior living occupancies: word of mouth. Big Buzz recently conducted a series of surveys for a leading senior living operator which has communities in several states. These surveys aimed to identify how prospects sought out information about potential communities and what motivated them to do so. We posed the question, "Which of the following would lead you to research independent living services?" and in nearly every state surveyed, "Knowing a friend that made the move" was the leading result – eclipsing answers pertaining to external marketing. This says a lot about the power of interpersonal relationships, which provide an opportunity to promote your organization in a genuine, honest and cost-effective way.
"Your residents already have chosen to live at your community among friends and be a part of a supportive, loving environment. By developing a positive partnership with residents and establishing a resident referral program, a community's sales team can tap into this resource and potentially see an increase in its annual move-ins by as much as 50%.
Residents are our own brand ambassadors who take pride in their home and community. They want the sales team to do well and are happy to confirm for their peers that what they read in our marketing materials is indeed true. Yes, the food prepared by our executive chef is healthy and delicious. Yes, we're a vibrant community where residents live and thrive."
-Lara Moga, Regional Sales Director at Covenant Retirement Communities, as written for McKnight's Senior Living
Indeed, resident referrals open up a whole new realm of possibility in supplementing your digital and traditional marketing efforts. Here are just a few ways to capitalize on the potential of referrals:
Conduct internal surveys

Using a platform such as SurveyMonkey, you can design surveys to send to happy residents designed to identify how receptive they'd be to spreading the word about their positive experience with your community, and how they'd imagine their friends and family would prefer to receive this information. As Lara Moga mentioned in the quote above, residents are often excited to share their experiences with others, but it's advisable to test out the general level of comfort before asking residents to make referrals.

Make communication easy

In the era of COVID-19, many communities are leveraging video chat services like Zoom as a way of keeping residents connected to loved ones near and far. It's important to not only provide the means of communication (e.g., computers or tablets), but also to have associates at the ready to train residents that may not be familiar with operating the technology. Video chat services allow residents to reach out to old friends or neighbors with a visual element that gives them a peek into your community while sharing stories and anecdotes about their lifestyle there. You may also consider printing and making available a set of pre-stamped "Wish You Were Here" style postcards featuring high-quality images of the community so residents can easily reach out to friends or even invite them to socially-distanced dinners or events – adding a proactive element to natural word-of-mouth promotion.

Create video content

Video content is always an important element of marketing in terms of shareable content and SEO, but it's more important now than ever before to give prospects a genuine look inside of your community, as in-person visits have decreased. Resident testimonials are a tried and true method, and there are emergent platforms that allow you to easily make more detailed and engaging videos. One such platform is HeartLegacy, which helps organizations make fun or heartwarming video content that truly depicts the vibrant personalities and lifestyles of current residents – not to mention that they're fun to make! Take a look at some examples here.
These are just a few of the ways to drive occupancies by way of current residents, but we always have new ideas up our proverbial sleeves. If you'd like to learn more or get a free, no-obligation assessment of your current marketing strategy and how to optimize it to drive occupancies today, contact Big Buzz to get scheduled.
Big Buzz is a marketing agency delivering a steady stream of move-in-ready leads to teams serving the senior living industry. For more than 15 years, Big Buzz has helped senior living marketing and sales teams nurture leads to increase occupancy, grow and scale. CEO Wendy O'Donovan Phillips is the author of the book Flourish!: The Method Used by Aging Services Organizations for the Ultimate Marketing Results, has been published in McKnight's, has been a regular contributor to Forbes, and has been quoted in The Washington Post, ABC News and Chicago Tribune. The Big Buzz leadership team regularly lectures in front of audiences ranging from 25 to 3,000 attendees, including at Argentum and various LeadingAge chapters. Agency awards and accolades include recognition for excellence by the American Marketing Association, Gold Key Award Winner by the Business Marketing Association, HubSpot Academy Inbound Marketing Certification, and Top Advertising and Marketing Agency by Clutch.
Join the 13,000+ care professionals who read our weekly insights.
Get actionable learnings to apply now to attract warmer leads.