by Wendy O'Donovan Phillips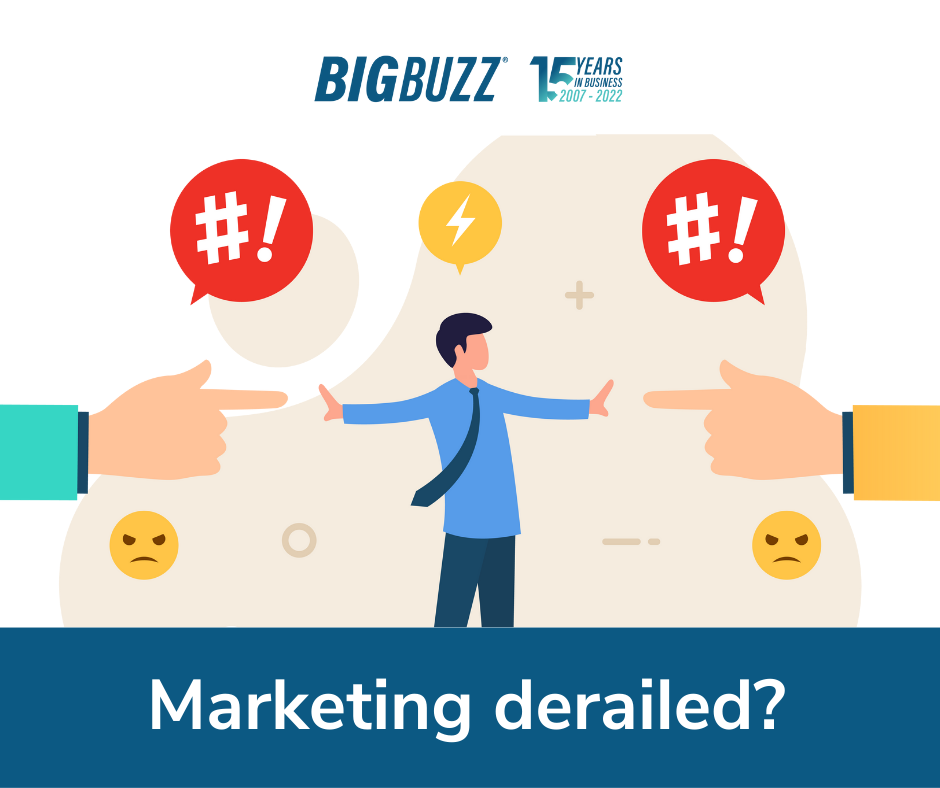 To keep momentum and consistency in senior living growth and scaling initiatives, we suggest a quarterly pulse of regular whole-organization sales and marketing meetings. Having a One-Page Strategic Marketing Plan on hand, similar to the template below, can help frame the conversation and give way to actionable outcomes. The BIG, or Big Important Goal, at the top as well as the Objectives in the left column stay the same for the year, and the Strategies and Measures are refreshed each quarter dynamically as the bulk of the meeting agenda.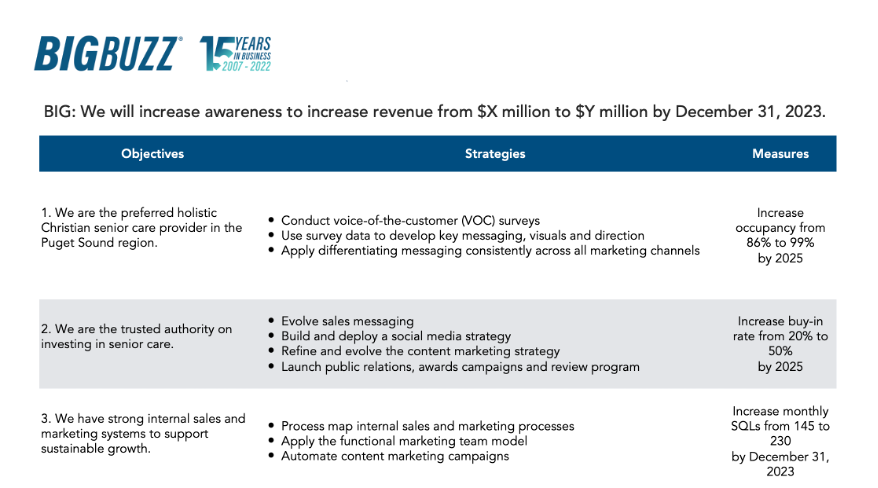 Here are a few deeper insights from your peers on how they are using the quarterly pulse meeting and One-Page Strategic Marketing Plan:
"During our whole-organization sales and marketing meetings, we dedicate considerable time to discussing and refining our strategy. We delve into market trends, emerging technologies and new marketing methods to ensure that we remain at the forefront of the industry. By aligning our goals with our sales and marketing activities, we can effectively navigate the ever-evolving market landscape and maintain our competitive edge."
– Q3 2023 survey respondent
"In our whole-team meetings, we carve out time to discuss our levels of care, including each one's strengths and weaknesses and how we can close any known gaps. We explore how to bring various levels of care to market effectively, ensuring that we communicate the value proposition of each while also staying consistent with our overall brand positioning. This is how we enhance customer satisfaction, differentiate ourselves from competitors and expand our reach."
– Q3 2023 survey respondent
"At the heart of our organization's success lies our dedicated sales team. To support their growth and enhance their effectiveness, we prioritize providing comprehensive training and development opportunities. During our meetings, we focus on evaluating sales performance, setting ambitious but attainable targets and incentivizing our sales team. We inspire our sales staff and equip them with the necessary skills and knowledge to excel in their roles. It's more than a meeting; it's a time to motivate our team to achieve exceptional results."
– Q3 2023 survey respondent
Get these complimentary educational assets from our eBook, Team Alignment is The Secret Weapon in Achieving Higher Marketing Outcomes:
Maximize Inputs and Outputs from Whole-Organization Sales and Marketing Meetings
Hone Additional Activities and Assets to Sharpen Team Alignment
Achieve Higher Marketing Outcomes with Documented Processes
Get Senior Living Industry Benchmarking: 7 Best Practices in Team Alignment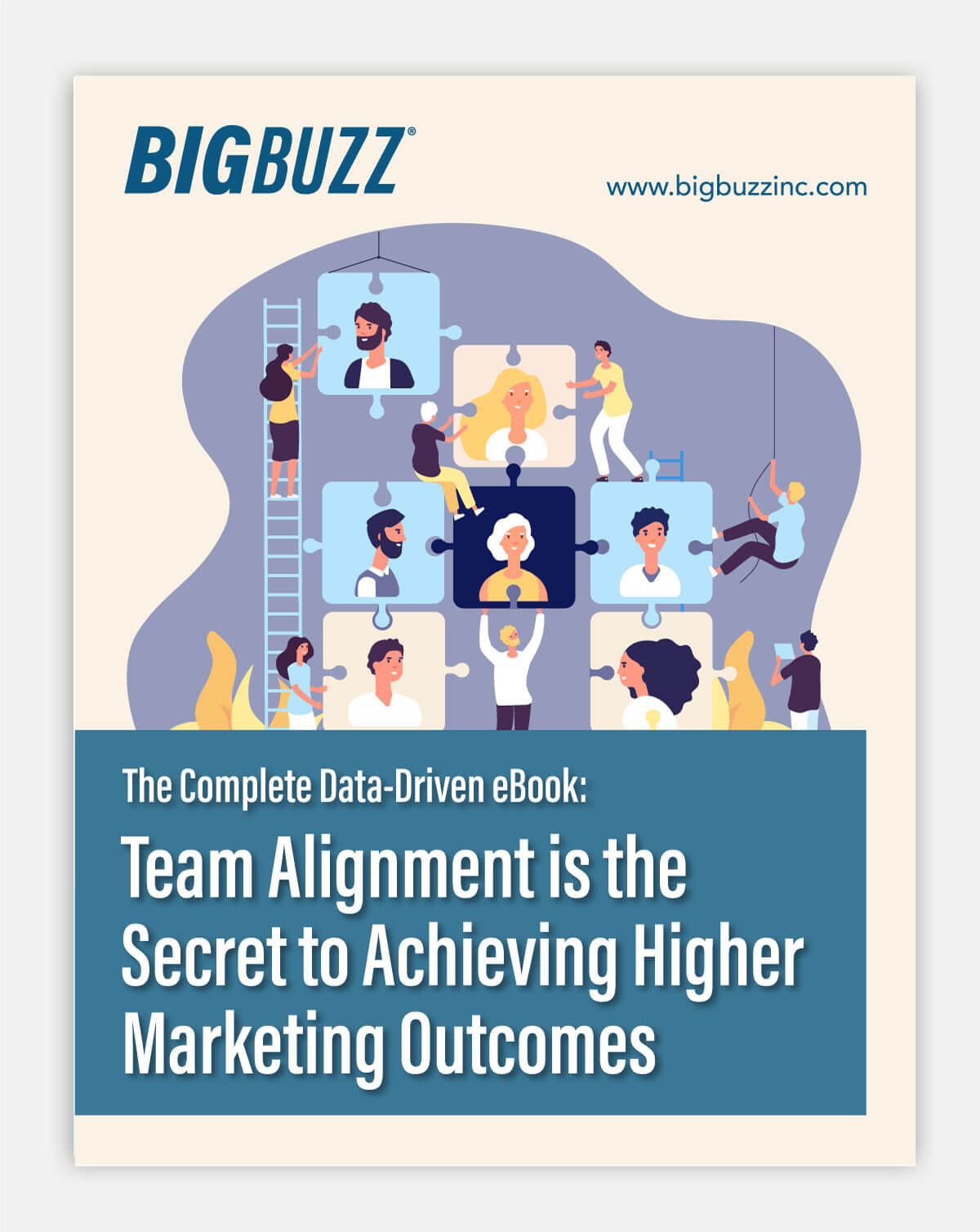 by Wendy O'Donovan Phillips
Share
Join the 13,000+ care professionals who read our weekly insights.
Get actionable learnings to apply now to attract warmer leads.