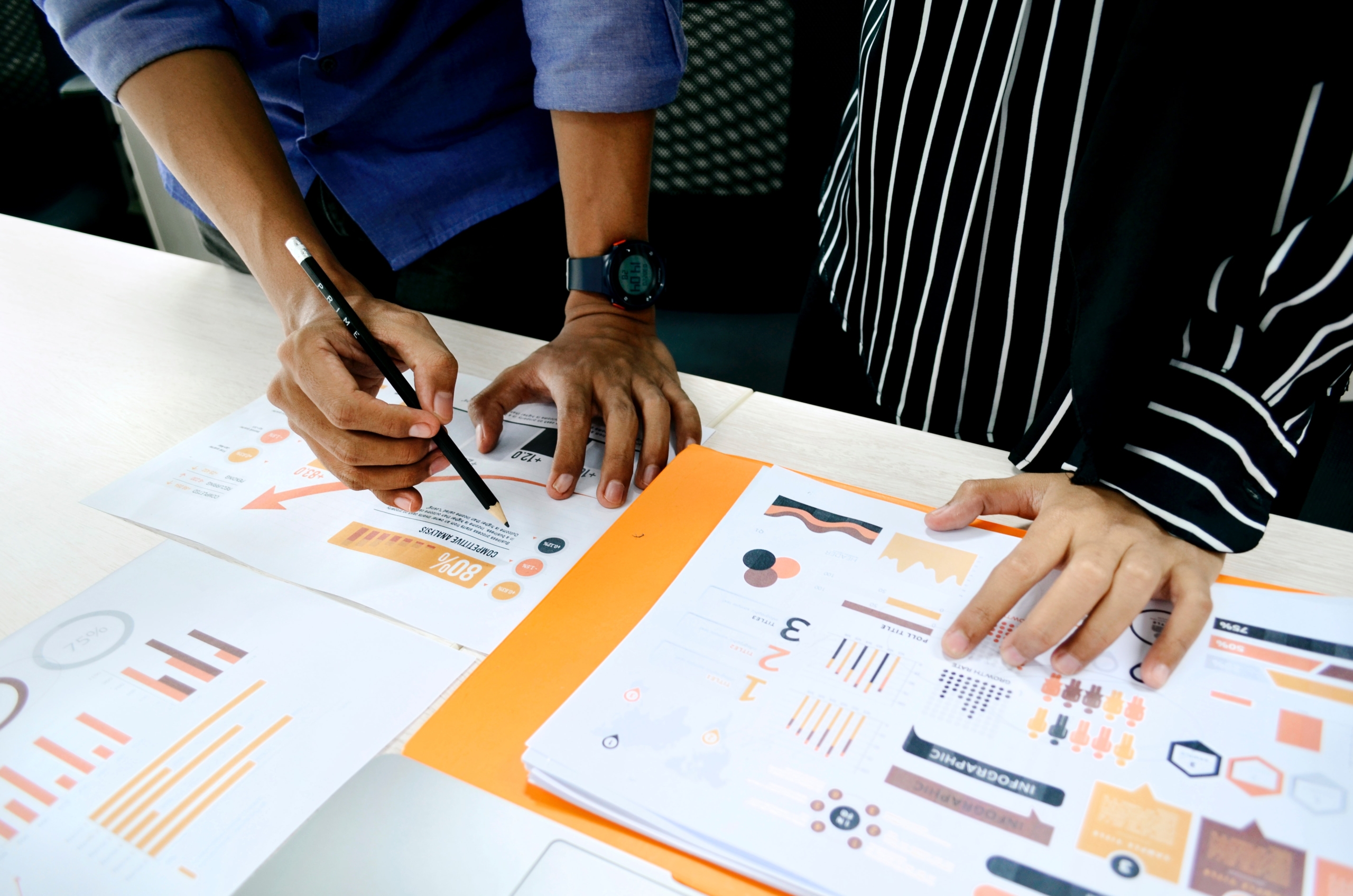 Your brand's competitive advantage is what your brand does best that no other competitor can claim.
While it may seem like a basic idea, it's that simplicity to blame for countless companies thinking they know what their competitive advantage is when they have no idea.
When identifying your competitive advantage, keep the following in mind:
First, it is important to be objective, not subjective. You want to use words that have the same meaning to everyone. For example, using the word "quality" is more subjective than objective because two different people can have completely opposing ideas on what quality means. Instead, think of how the idea of quality translates into value for the consumer.
Does it mean long-lasting? Or one-of-a-kind? Dig deeper than the obvious.
Second, make sure you use quantifiable not arbitrary terms. People are more likely to believe statements that are grounded in science. For example, instead of claiming to get the "best results" actually measure the results you've achieved for clients. "Increased revenues by 200%" is far more powerful and unique to your specific brand.
Next, make sure what you are claiming to be your competitive advantage isn't already claimed by the competition. If you build your competitive advantage as something your competition can match or exceed you are setting yourself up for disaster.
Finally, don't use clichés. Be specific and authentic when stating your competitive advantage. Why does it make your brand truly special and why does it matter for your customer?
After you have taken the above into account, it is time to ask yourself a few questions. The American Management Association put together the following four questions to ask yourself in developing your competitive advantage:
What are your company's most critical competitive advantages?
What do your employees think are your company's competitive advantages?
What are your competitors' competitive advantages?
How do you respond to customers when they ask,  "Why should I buy from you?"
Once you have identified your competitive advantage, your brand will be able to better cater to your target audience by clearly communicating the benefits of your products and understanding the pain-points of your consumers.
Big Buzz is a marketing agency delivering a steady stream of move-in-ready leads to teams serving the senior living industry. For more than 15 years, Big Buzz has helped senior living marketing and sales teams nurture leads to increase occupancy, grow and scale. CEO Wendy O'Donovan Phillips is the author of the book Flourish!: The Method Used by Aging Services Organizations for the Ultimate Marketing Results, has been published in McKnight's, has been a regular contributor to Forbes, and has been quoted in The Washington Post, ABC News and Chicago Tribune. The Big Buzz leadership team regularly lectures in front of audiences ranging from 25 to 3,000 attendees, including at Argentum and various LeadingAge chapters. Agency awards and accolades include recognition for excellence by the American Marketing Association, Gold Key Award Winner by the Business Marketing Association, HubSpot Academy Inbound Marketing Certification, and Top Advertising and Marketing Agency by Clutch. 
Join the 13,000+ care professionals who read our weekly insights.
Get actionable learnings to apply now to attract warmer leads.