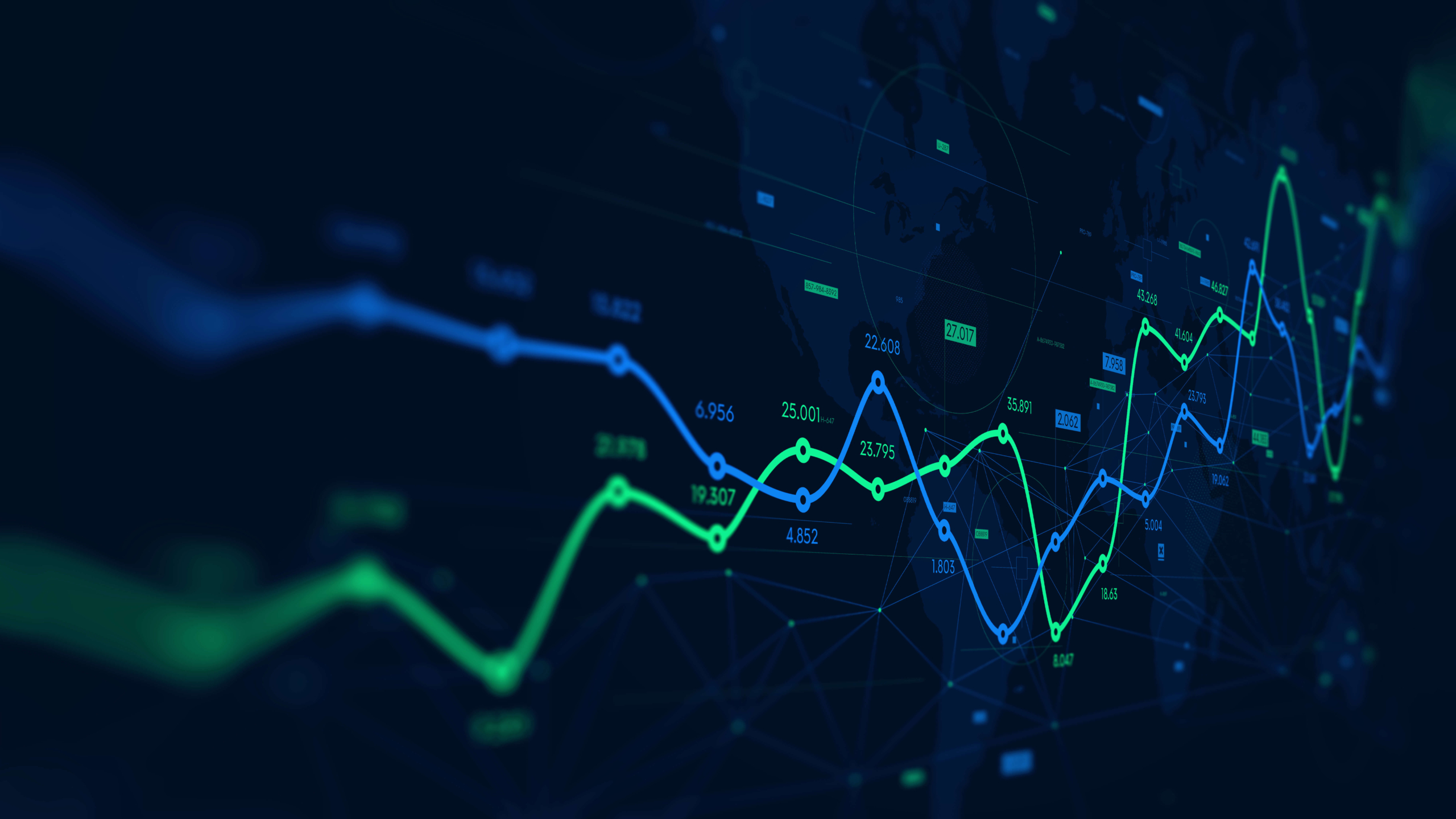 Stock market investments can seem like a risky endeavor, and in many cases they are. However, with the proper preparation and foresight, investing can be a smart, safe and consistent way to accumulate assets. In many ways, investing in a stock is similar to investing in marketing. Many people rush into decisions or relationships without research or get burned by less-than-competent marketing agencies. Pursuing either avenue is not without its risks, but if approached correctly they can both yield untold rewards. And luckily, the marketing landscape is much less volatile than the stock market.
It's fascinating to examine the parallels between both:
Stay Invested
According to NerdWallet, lengthy and consistent investments are the best way to generate ROI. "More time equals more opportunity for your investments to go up. The best companies tend to increase their profits over time, and investors reward these greater earnings with a higher stock price. That higher price translates into a return for investors who own the stock." An investment in marketing can also lead to high returns for the investor, whether that's in the form of new patients, new residents, more products sold, or any other provided good or service.
The difference for marketing is that instead of a stock price going up, it's things like search engine rankings, brand awareness, social media visibility and so forth. A good marketing agency will tell you that these things can't be achieved overnight – and if they tell you otherwise they're likely using nefarious tactics (learn more about examples like Black Hat SEO in our comprehensive SEO guide). Perfecting website SEO or building an organic, engaged social media following both take time, but can lead to substantial ROI.
Diversify
"Choosing a mix of different kinds of investments and maintaining that mix are among the most important ingredients in your long-term investment success." Such is the advice of Fidelity Investments, who claim that this diversification can help reduce risk. Diversifying your metaphorical marketing portfolio can be similarly helpful. Instead of throwing every dollar of your marketing budget into one tactic, spread out your approach among a few key marketing strategies. If a few seem to be performing better, great; you can always redirect some more funds their way later. However, putting all of your eggs into one basket isn't a good idea with stocks or marketing.
Consider a senior living community that puts their entire budget into print ads. This may lead to a brief uptick in calls or tours, but it's not sustainable and it will result in a great deal of missed opportunities. For instance, a prospect may wish to learn more by visiting the community's website only to find it's outdated and full of typos, or that it does not even work on their iPhone. Another prospect might wish to read some reviews on its Facebook page, only to learn it doesn't have one – a big oversight in terms of increasingly social-media-savvy baby boomers in search of solutions for their aging parents. Combining the direct mail strategy with web and social media strategies can help leverage the short-term results of the former by reinforcing it with big-picture measures provided by the latter two.
Whether you're putting your money in stocks or marketing, get-rich-quick schemes are never a sound solution. Patience, research and awareness are the true keys to success. Contact Big Buzz to learn more.
Big Buzz is a marketing agency delivering a steady stream of move-in-ready leads to teams serving the senior living industry. For more than 15 years, Big Buzz has helped senior living marketing and sales teams nurture leads to increase occupancy, grow and scale. CEO Wendy O'Donovan Phillips is the author of the book Flourish!: The Method Used by Aging Services Organizations for the Ultimate Marketing Results, has been published in McKnight's, has been a regular contributor to Forbes, and has been quoted in The Washington Post, ABC News and Chicago Tribune. The Big Buzz leadership team regularly lectures in front of audiences ranging from 25 to 3,000 attendees, including at Argentum and various LeadingAge chapters. Agency awards and accolades include recognition for excellence by the American Marketing Association, Gold Key Award Winner by the Business Marketing Association, HubSpot Academy Inbound Marketing Certification, and Top Advertising and Marketing Agency by Clutch. 
Join the 13,000+ care professionals who read our weekly insights.
Get actionable learnings to apply now to attract warmer leads.