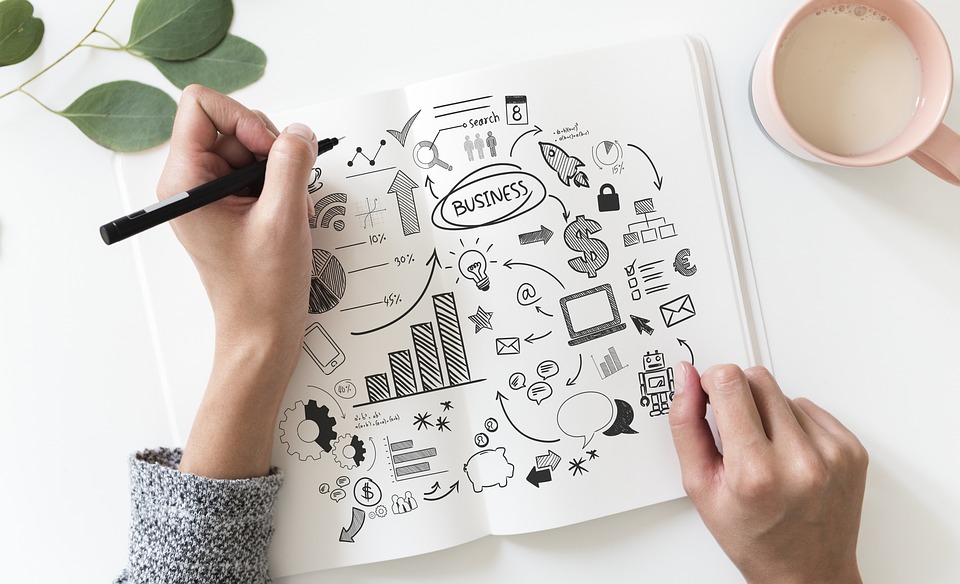 One of the most revealing indicators of a successful organization is the ability to design and execute an effective strategy. Strategizing is one of the most important elements in any aspect of operations, from accounting to sales to marketing and beyond. A solid strategy helps the entire team get on the same page by detailing the plan that everyone must follow to achieve a particular goal. Unifying the team in this fashion can lead to a seamless and cohesive approach regardless of the task at hand.
Unfortunately, strategizing does not always occur when and how it should. Many teams struggle to stay strategic because they are distracted by emails, meetings, daily to-dos, and really, doing the job they set out to do. What happens when everyone focuses on doing, though, is they forget to put their attention on the parts of the business that matter most: identifying mission-critical marketing strategies, creating streamlined processes or establishing one clear, measurable goal. While this focus on doing can effectively put the cart before the horse, it's actually a good sign. It means that the team is motivated and results-driven, and thus more than capable of strategizing.
There is simply a matter of refocusing that energy into the correct process.
Think of strategy like a football team. The team may have the most talented players in the league, but if the players don't decide on a play prior to the snap, everyone will take the field with their own plan in mind, and likely won't succeed. Multiple plans and unclear goals make it difficult to work effectively. In an organizational setting, time will be spent sifting through tactics and assigning to-dos with no clear picture of how each person's efforts contribute to the bigger picture. A lack of strategy means a lack of clear priorities and little clarity on the systems and processes to execute them. Moreover, it can contribute to unclear reporting which can leave an organization paralyzed with little idea of what to do next.
When an organization does have a strategy, all the puzzle pieces of how to achieve a big goal fall into place. Projects and decisions are rooted in research, and strategies are optimized using data-driven logic. Competitors are analyzed to determine what works well, what to avoid and what your specific team can provide that nobody else on the market can. Team collaboration becomes much more effortless because everyone has a clear picture of the goal along with well-defined roles and responsibilities, allowing synergy among every moving piece. A strategy can also help a team achieve success by using retroactive results to adjust next steps. Even unsuccessful past efforts can be examined in debrief meetings to eliminate the approaches that didn't work while capitalizing on those that did.
Having a strategy in place allows an organization to fire on all cylinders, trimming the fat and optimizing every move to drive it towards success.
Don't skip the strategy. It can be tempting to leap into action, but without taking the right steps beforehand it can be a risky proposition. If you'd like help devising a strategy for your organization, contact Big Buzz today.
Big Buzz is a marketing agency delivering a steady stream of move-in-ready leads to teams serving the senior living industry. For more than 15 years, Big Buzz has helped senior living marketing and sales teams nurture leads to increase occupancy, grow and scale. CEO Wendy O'Donovan Phillips is the author of the book Flourish!: The Method Used by Aging Services Organizations for the Ultimate Marketing Results, has been published in McKnight's, has been a regular contributor to Forbes, and has been quoted in The Washington Post, ABC News and Chicago Tribune. The Big Buzz leadership team regularly lectures in front of audiences ranging from 25 to 3,000 attendees, including at Argentum and various LeadingAge chapters. Agency awards and accolades include recognition for excellence by the American Marketing Association, Gold Key Award Winner by the Business Marketing Association, HubSpot Academy Inbound Marketing Certification, and Top Advertising and Marketing Agency by Clutch.
Join the 13,000+ care professionals who read our weekly insights.
Get actionable learnings to apply now to attract warmer leads.