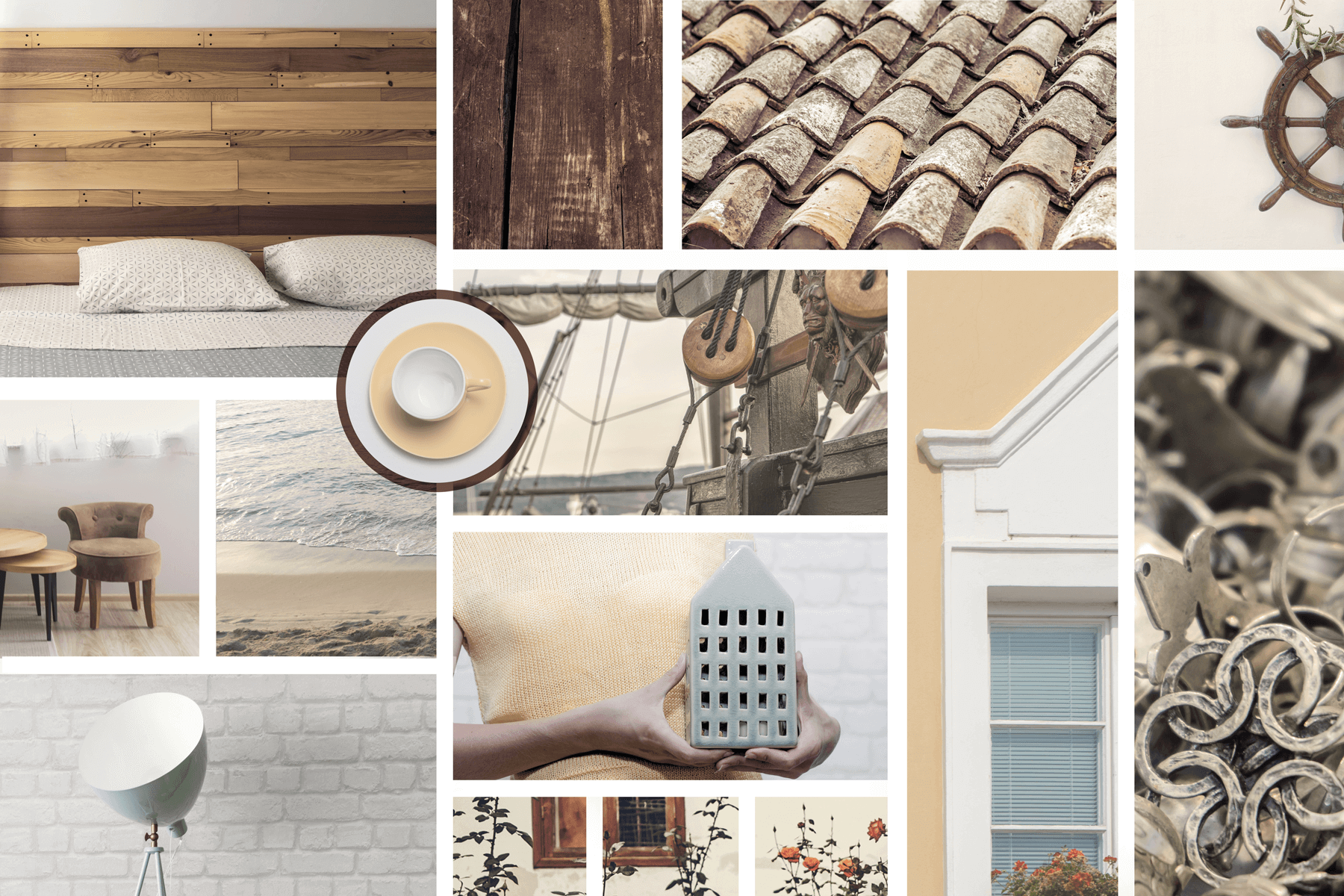 Building a brand doesn't happen overnight. Target market research, data analysis, internal interviews, and much more go into the brand creation process. Beyond the hard facts and figures, though, is another brand-building tool: the mood board. A mood board is a collection of designs, images, shapes, symbols and colors that represent your brand. A mood board will typically stem from brand messaging or a unique value proposition, and from there, it will likely evolve into a style guide, giving the brand a foundation to go off of when creating new marketing materials, products and more. Having a mood board for your brand ensures all marketing and promotional materials are consistent and portray the same message.
Here are three more reasons to invest in a brand mood board:
Collaboration becomes easier.
A mood board allows for the brand's design principles to be clearly laid out, making it easy for anyone on the team to build materials consistent with the overall brand.
Time is saved.
A mood board helps to build a library of approved images, patterns and fonts, saving time on managing opinions and approvals down the line. Instead of spending time deliberating over the type of look of a certain print ad should have, the mood board helps guide the process, getting your message to market faster.
A strong visual framework is built.
When your brand's look and feel is clearly communicated across your team, it makes any decision that affects your brand's image a no brainer. You can rely on the mood board for inspiration and guidance.
The development of a mood board is an integral part of the brand-building process. Do the work upfront and save on time, money and frustration on future marketing projects.
Struggling with your mood board design? Contact Big Buzz today. We have designed mood boards for hundreds of brands to help them establish a design foundation.
Big Buzz is a marketing agency delivering a steady stream of move-in-ready leads to teams serving the senior living industry. For more than 15 years, Big Buzz has helped senior living marketing and sales teams nurture leads to increase occupancy, grow and scale. CEO Wendy O'Donovan Phillips is the author of the book Flourish!: The Method Used by Aging Services Organizations for the Ultimate Marketing Results, has been published in McKnight's, has been a regular contributor to Forbes, and has been quoted in The Washington Post, ABC News and Chicago Tribune. The Big Buzz leadership team regularly lectures in front of audiences ranging from 25 to 3,000 attendees, including at Argentum and various LeadingAge chapters. Agency awards and accolades include recognition for excellence by the American Marketing Association, Gold Key Award Winner by the Business Marketing Association, HubSpot Academy Inbound Marketing Certification, and Top Advertising and Marketing Agency by Clutch. 
Join the 13,000+ care professionals who read our weekly insights.
Get actionable learnings to apply now to attract warmer leads.