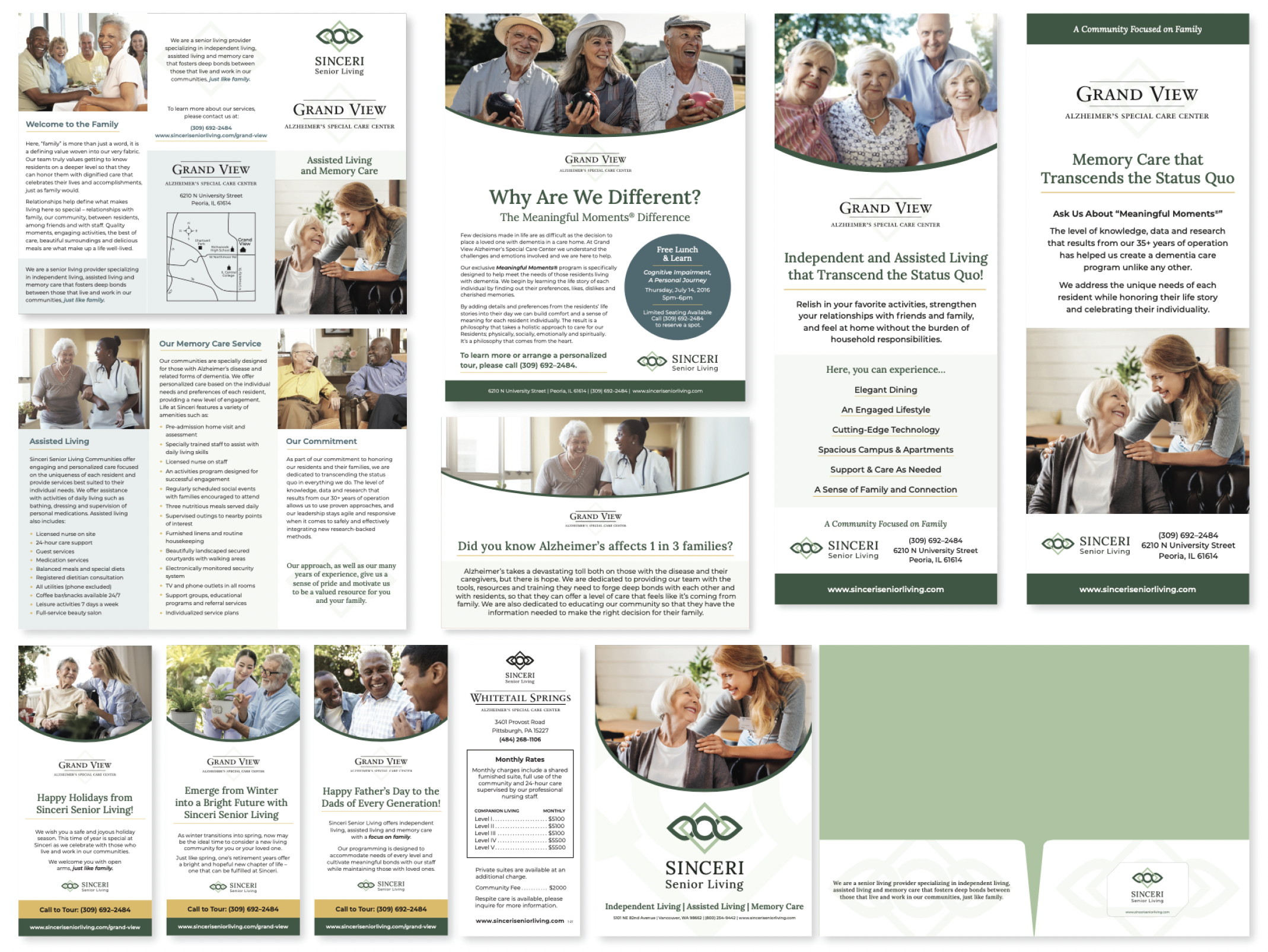 According to Brandingmag, branding Is defined as, "a marketing practice in which a company creates a name, symbol or design that is easily identifiable as belonging to the company." Beyond your name, symbol or design, your brand is made up of multiple other elements that work together to establish a reputation for your organization. The company culture, the posts shared on Facebook, and so much more impact your brand.
Here are five reasons why this is important:
Branding builds recognition.

With a strong, memorable logo, you are helping to build brand recognition, since a logo typically serves as the "face" of a business. Make sure your logo aligns with your brand essence and value proposition so it becomes known for the right reasons.

Branding builds trust.

When making buying decisions, people typically buy from companies they know and trust. Having a strong brand with which many people in the community associate positively builds trust and can also help bring in new business from referrals.

Branding supports advertising.

Branding is a key component of advertising. Having a strong brand will ensure any promotional materials speak the same marketing language, use similar types of images and include your organization's value proposition. This way, your advertising strategies are delivering a unified, appealing and appropriate message to your audience.

Branding creates financial value.

When you think of big brands like Nike or Starbucks, you are likely willing to spend more on their products even though you can get a similar version for half the cost. This is one of the benefits of branding. Position your organizations as the crème de la crème and you will attract clients who seek that type of product or service, rather than just price-shoppers.

Branding can bring in new business.

With a strong brand, referrals are easier to generate. People can't refer you if they can't remember who you are, so by building a strong brand, you are helping to engrave your company's name into your customers' brains, bringing a steady flow of referrals into your business.
Branding is important to your brand for many reasons and can help to bring in new customers and more revenue. There are many areas to develop when building your brand, including but not limited to, advertising, customer service, promotional merchandise and your reputation. We have helped hundreds of organizations across the nation build strong brands to bring in more new customers. Click here if you need help building your brand.
Big Buzz is a marketing agency delivering a steady stream of move-in-ready leads to teams serving the senior living industry. For more than 15 years, Big Buzz has helped senior living marketing and sales teams nurture leads to increase occupancy, grow and scale. CEO Wendy O'Donovan Phillips is the author of the book Flourish!: The Method Used by Aging Services Organizations for the Ultimate Marketing Results, has been published in McKnight's, has been a regular contributor to Forbes, and has been quoted in The Washington Post, ABC News and Chicago Tribune. The Big Buzz leadership team regularly lectures in front of audiences ranging from 25 to 3,000 attendees, including at Argentum and various LeadingAge chapters. Agency awards and accolades include recognition for excellence by the American Marketing Association, Gold Key Award Winner by the Business Marketing Association, HubSpot Academy Inbound Marketing Certification, and Top Advertising and Marketing Agency by Clutch.
Join the 13,000+ care professionals who read our weekly insights.
Get actionable learnings to apply now to attract warmer leads.