The Complete Data-Driven eBook: Calls to Action that Work: The Senior Care Industry Insider Report
The Data Behind Calls to Action that Work
People take action when we ask them to take action.
Why is it so hard to get that ask right?
We surveyed 100 website development and online marketing experts and audited the websites of the top 10 largest senior living providers in the U.S. to uncover precise best practices for marketing calls to action that encourage older adults and their families to take the next right step in getting the help or care they need – in other words, calls to action that actually bring them into your doors. Here's what we found:
The Clear Call to Action Model
The Industry Insiders' Approach to Format
The Call to Action for Connection
The Process for A/B Testing Calls to Action
Industry Checkup
Insights Beyond the Manifesto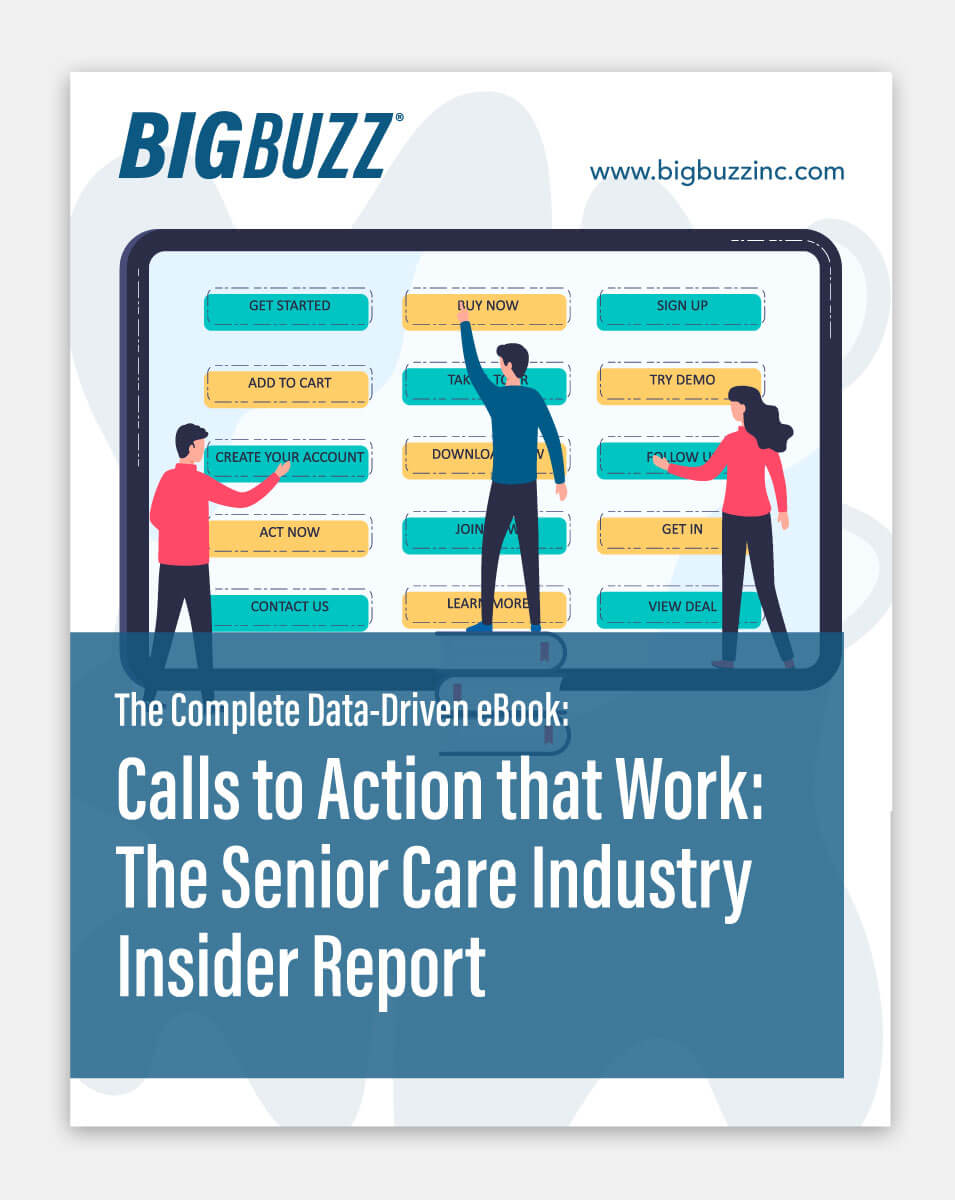 Complete the form below to download the ebook.
I'd like to opt-in to receive educational insights from Big Buzz®.