Senior Living Guide: Generating Reviews
Start Generating More Reviews
Online reviews are a helpful resource for prospects researching senior living options. They are also an incredibly effective and inexpensive marketing tool for your organization. They improve your reputation, boost your credibility and even bolster your local search rankings.
Download this guide to learn more about 7 easy methods of generating online reviews from residents and family members.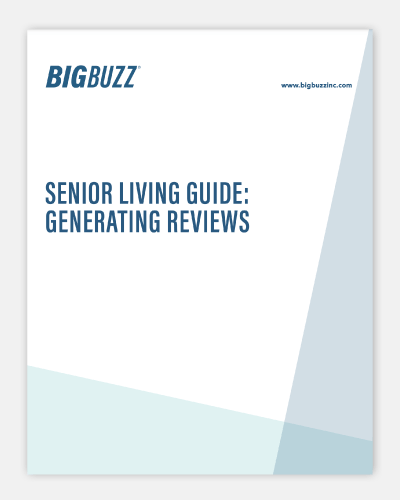 Complete the form below to download the eBook.
I'd like to opt in to receive educational insights from Big Buzz®.