About Regional West Medical Center
Regional West Medical Center is a Nebraska-based hospital system which provides comprehensive and innovative healthcare services across western Nebraska and the neighboring states of Colorado, South Dakota and Wyoming. Regional West hoped to rebrand its group of 80 physicians under one cohesive brand while strategically launching an effective community awareness campaign to promote its offerings.
Big Buzz's Approach
Research
Prior to the construction and implementation of Regional West's new strategy, Big Buzz conducted thorough demographic research, as well as an analysis of the existing inpatient origin study. Big Buzz also surveyed both internal and external stakeholders, as well as target audience members within the community. Competitor research and analysis was then conducted, as well as a SWOT (Strengths, Weaknesses, Opportunities, Threats) analysis of Regional West. These extensive measures helped provide Big Buzz valuable insights that may have been overlooked by another agency.
Strategy
Based on its research findings Big Buzz developed a new brand messaging strategy which included a number of measures for Regional West to utilize in all of its marketing materials moving forward. Its new brand personality helped unify marketing efforts by giving the hospital a consistent look, feel and voice, while having a clearly defined positioning statement and differentiators allowed its unique offerings and specialties to shine. Additionally, Big Buzz developed a graphic and messaging standards guide, which not only improved the aesthetic of Regional West's marketing and promotional materials, but also helped solidify brand awareness among its target audience.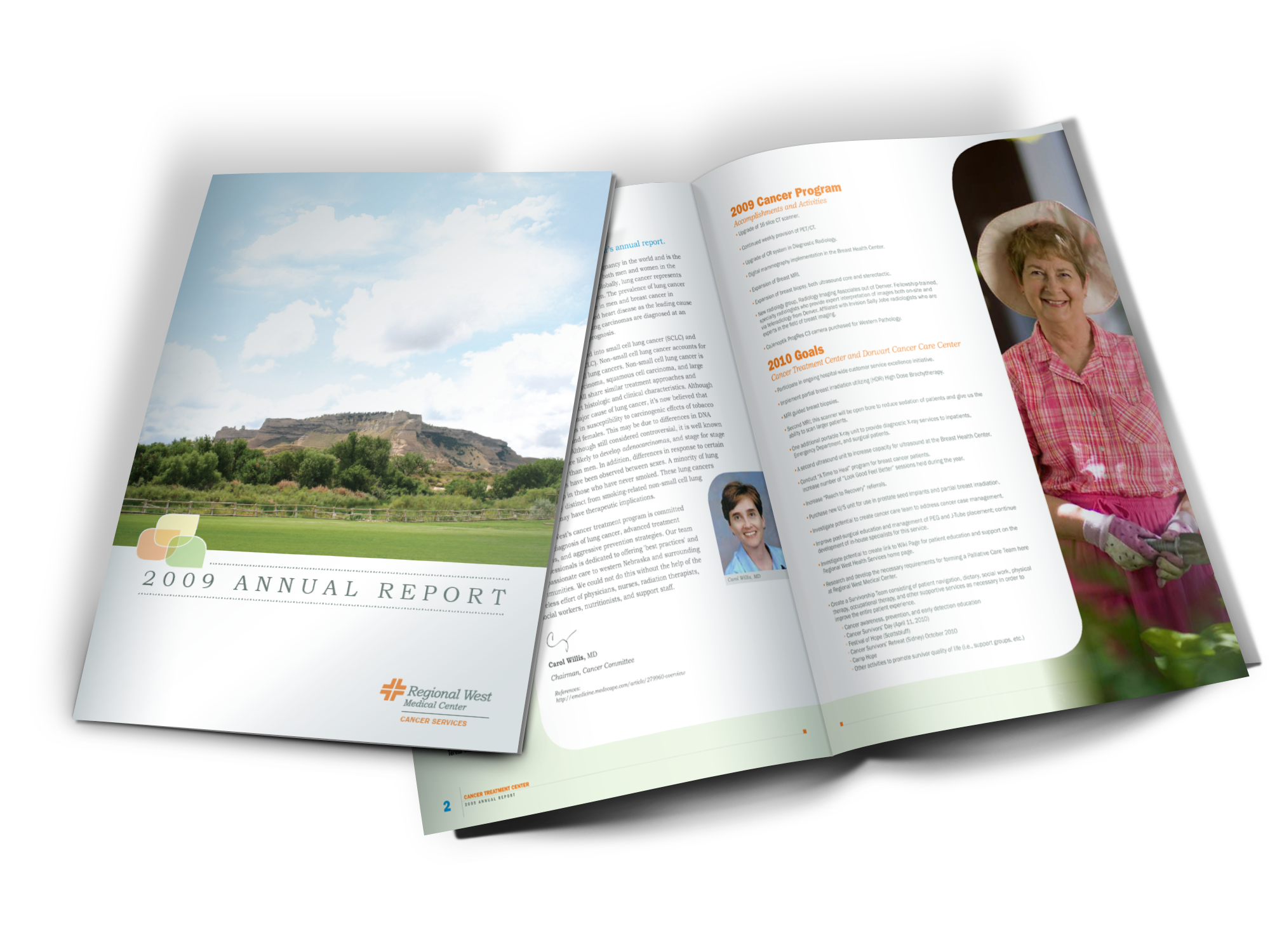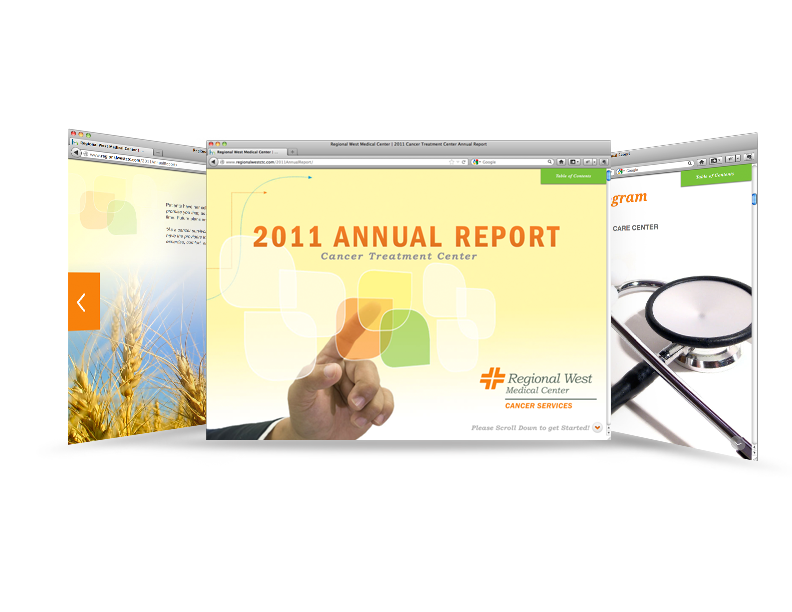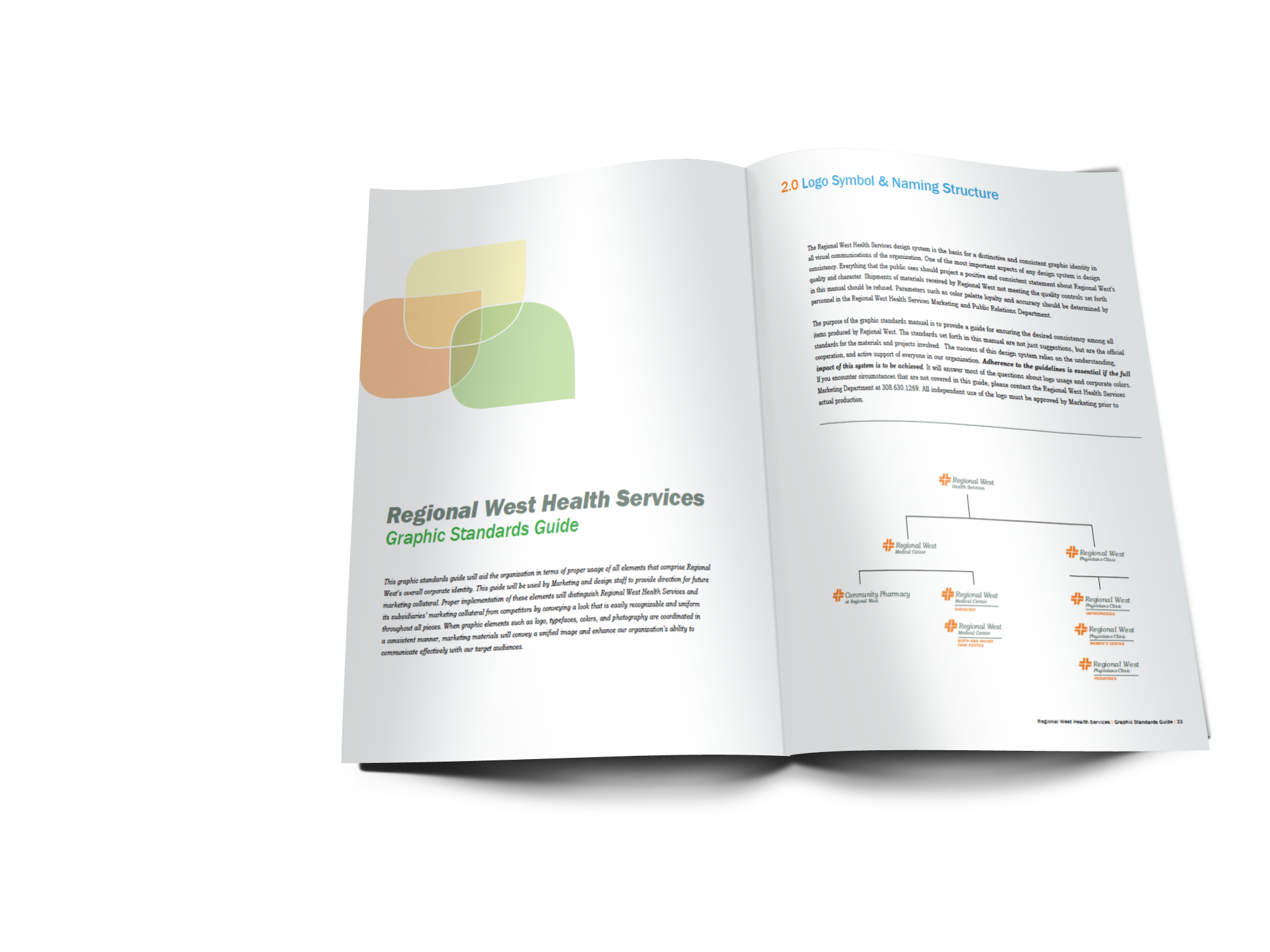 Create, Implement and Optimize
While the internal marketing staff at the hospital deployed a portion of the marketing efforts, Big Buzz developed and deployed the hospital's revitalized brand, created a new logo, provided signage design, designed several pieces of print collateral and developed a 50-page web-based interactive annual report. Additionally, Big Buzz advised the hospital on television, radio and social media efforts. Big Buzz's work for Regional West Medical Center resulted in the development of strongly branded marketing materials which helped to spread awareness of the hospital's deep and personal commitment to providing comprehensive health services for the people and hospitals of its region and adjacent areas.
Results
The annual report Big Buzz created won gold in the Cancer Awareness Advertising Awards, and Regional West Medical Center was recently named one of the Top 100 Rural & Community Hospitals in the United States by iVantage Health Analytics and The Chartis Center for Rural Health. Your More Interesting Inbox Awaits
Join 10,000+ other healthcare professionals who get access to our weekly marketing tips, case studies, survey data and more!
Sign Up For The Latest In Healthcare Insights Delivered Straight To Your Inbox!