A Steady Stream of Move-In-Ready Leads for Teams Serving the Senior Living Industry
Solve The One Issue That Will Make All the Difference
Swiftly identify the one sales or marketing issue killing your organization fastest, get to its root cause and eradicate it for good for stronger overall results by engaging Big Buzz to audit and suggest improvements to one area of your nurture marketing efforts.
Options include:
Brand amplification audit to consistently and efficiently broadcast a truly differentiated offering across all marketing channels
Content marketing audit to encourage higher engagement and conversions from content marketing readership to move-ins
Social media marketing audit to encourage higher engagement and conversions from social media marketing followership to move-ins
Marketing collateral audit to encourage higher engagement and conversions from marketing collateral consumption to referrals and move-ins
Website UX/UI audit to achieve higher web conversions and more move-ins
Fractional Chief Marketing Officer Support
Unlock the power of C-suite-level marketing leadership without the commitment of a full-time, in-house executive. Engage Big Buzz founder, CEO and senior living marketing strategist and benchmarking expert Wendy O'Donovan Phillips as your ultimate fractional Chief Marketing Officer (CMO) and your strategic marketing partner for unparalleled growth. By partnering with Wendy, you'll gain access to a level of marketing expertise that is typically reserved for larger corporations.
Gone are the days of high salary and benefit packages, as Wendy works efficiently, focusing on your success on an as-needed basis. With a proven track record of delivering results in the senior living industry, she possesses an innate understanding of what it takes to propel multi-location organizations like yours forward. Her strategic insights, honed over years of leading successful marketing strategies and campaigns in the senior living industry, will be dedicated to solving to your organization's most pressing issues.
Whether you require comprehensive marketing strategies or targeted support on team alignment for stronger outcomes, Wendy will customize her approach to suit your unique needs on a part-time basis. Her deep understanding of market trends and consumer behavior in the senior living industry will ensure your organization's marketing outcomes are industry-best.
Don't let limited resources hold you back. Wendy's fractional CMO services offer the perfect blend of high-caliber marketing leadership and cost efficiency. With her on your team, you can focus on what you do best while leaving the marketing challenges in her capable hands.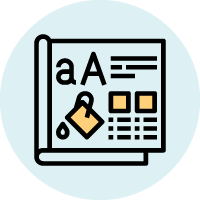 Branding Backed by Voice-of-the-Customer (VOC) Survey Data
Brand Development Strategy
Use survey data to develop key messaging and visuals to represent the new brand, including:

Positioning statement, differentiators, brand essence and brand archetype
Brand mood board
Brand standards guide
Competitor research
Brand Naming Strategy
Dozens of names for consideration, all of which will fit within the newly formed brand framework
Internal workshop sessions to narrow down name contenders
Delivery of one brand name that fits the newly formed brand
Brand Amplification Strategy
Internal sessions with the executive team to agree on the plan, messaging, etc.
Delivery of soft launch marketing materials, which may include a temporary website landing page, video development, biweekly emails, internal rollout sessions and more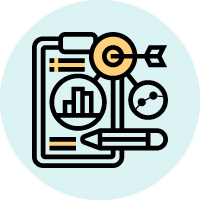 Marketing Plan Backed by Programmatic Survey Data
Programmatic Survey Development
Development of screener questions, survey questions and demographic criteria
Collection of raw data from survey participants
Analysis of raw data in the form of a written report
Marketing Plan Development
Development of a marketing plan based on survey data and marketing objectives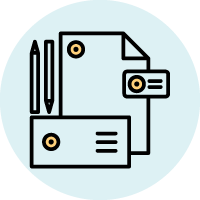 Graphic Design/Marketing Collateral
Website updates
Social media posts
Logo development
Email campaign development
Digital and print brochures
Newsletters
Promotional materials
Event-related assets
Direct mail
And more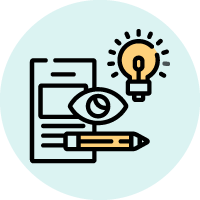 Content Marketing Backed by Programmatic Surveys
Programmatic Survey Development
Development of screener questions, survey questions and demographic criteria
Collection of raw data from survey participants
Analysis of raw data in the form of a written report
Content Marketing Strategy
Development of a target persona and identification of their key challenges
Editorial calendar that weaves together the content pillars (brand differentiators)
A clear viewpoint on the purpose of each piece of content
Creation of a content policy checklist
Distribution map for select media channels
Development of content topics
Advanced content marketing strategies may also include other types of content such as webinars, gated downloads, how-to guides, white papers, video content and more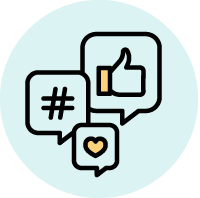 Social Media Marketing
Social Media Management
Management of social media accounts to increase brand recognition and consumer engagement
Development of content posts to stay in front of the target audience
Engagement monitoring
Social Media Advertising
Boosted posts
Page promotion
Ads to drive visitors to the website
Ads to increase event attendance
Ads to claim offers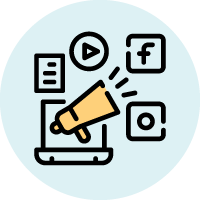 Marketing Automation Strategy
Audit of current automation strategy
Establishing automation goals
Identify target audiences
Promotional email campaign deliverables (emails, landing pages, forms, etc.)
Social media automation
CRM buildout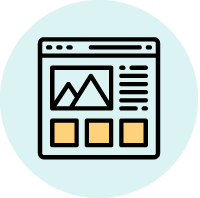 Digital Marketing Strategy (execution referral available)
Audit of current online advertising and marketing strategy
Outlining target personas
Establishing digital marketing goals
Data-driven recommendations on digital marketing distribution
Review of existing digital channels and assets
Documentation of additional digital channels needed to add to reach the target and KPIs
Sample campaigns with suggestions for ads and blogs
SEO and ad execution referral available
Relationship-Based Sales + Marketing Consulting
Marketing Objective Workshop
Focus or refocus executives and marketing department team members on the organization's vision and highest-level financial goal, or Big Important Goal (BIG). This may include the development or refinement of a vision statement and highest-level financial goal as needed
Agree on key objectives, which articulate how the people will develop and how the organization must change to achieve the vision and BIG, by acknowledging the gap between today's reality and tomorrow's achievements
Map strategies to each objective to focus the collective marketing team (in-house marketing department with Team Big Buzz) on the right day-to-day activities that move the meter
Document short-term measures and long-term goals to be achieved
Clearly articulate the vision, big important goal, objectives, strategies, measures and goals in a one-page strategic planning model, and use it as a guide for weekly standing meetings to focus and execute marketing success
Marketing Team Process Map Workshop
Documentation of the current marketing process
Identification of gaps and breakdowns in the process
Agreement on solutions to close gaps and fix breakdowns
Development of one clear marketing process
Sales Team Process Map Workshop
Documentation of the current sales process
Identification of gaps and breakdowns in the process
Agreement on solutions to close gaps and fix breakdowns
Development of one clear marketing process
Referral Training
Team-wide training to identify how and when to ask for referrals in a way that naturally complements resident and family interactions
Executive and Marketing Team Coaching
Elevate strategic thinking to improve employee job satisfaction and marketing outcomes
Strengthen the project management function on the team for higher output at lower resource levels
Bolster marketing standard operating procedures to ensure this unit of the organization is fully self-sufficient under all circumstances
Improve marketing reporting functions to more accurately measure and validate marketing success at the executive level, throughout the marketing team and across the enterprise
Resolve custom issues faced by your unique marketing department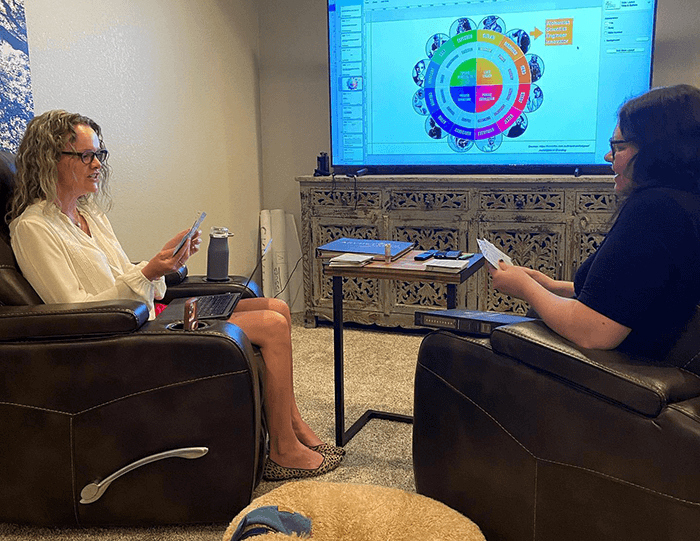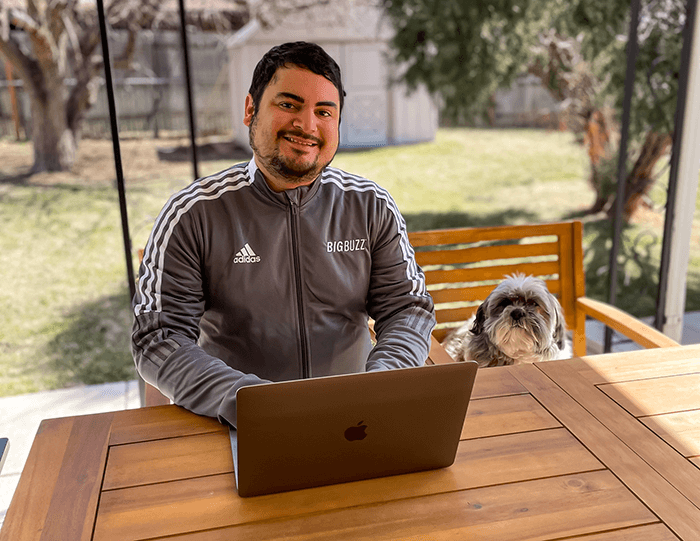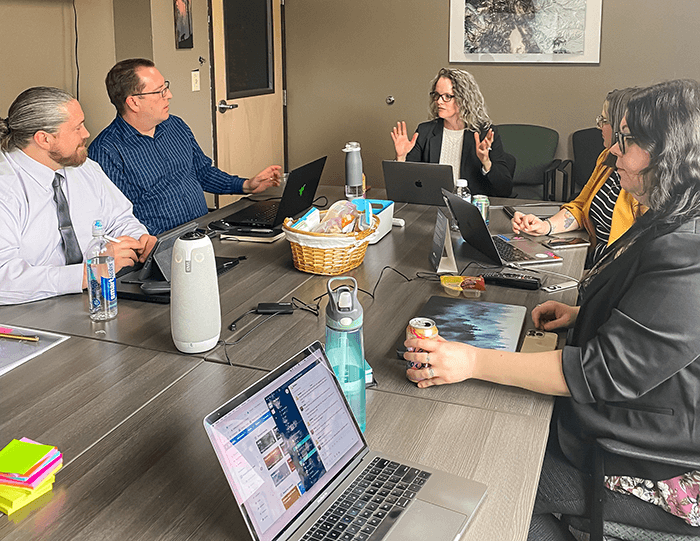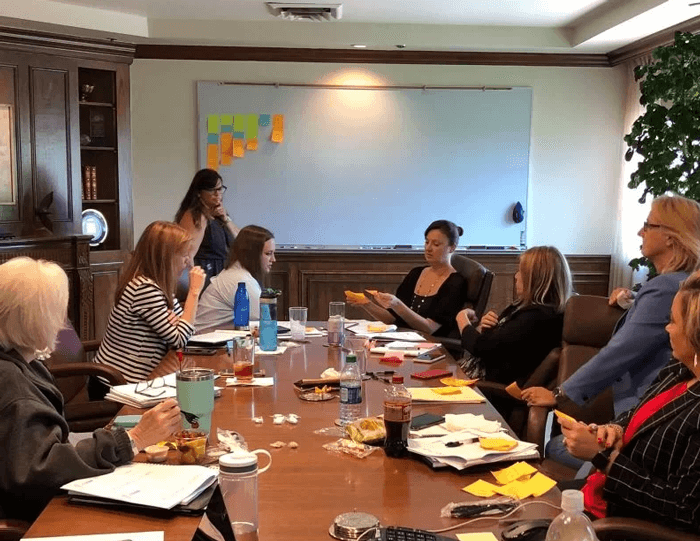 "I am grateful to Big Buzz. The work we have completed with them really makes us go,
'Wow, this feels really special.' The differentiating messaging they created for us will speak to the broader group of who we are culturally, as well as keeping in mind our foundation. I love this vibe they have created and am very excited about this direction."
KIMBERLY FUSON, CEO, CEDAR SINAI PARK