Effective leadership these days is a feat that takes incredible self-awareness, an understanding of world events and a balanced amount of faith that everything will work out in the end. In that spirit, I have developed a series of 10 blogs that I hope capture more of the clarity than the chaos of these times for us leaders in business. Indeed, with fortitude we can see clearly the path ahead. I hope this helps. Here's the third of 10:
At the height of the pandemic, my team and I had the distinct privilege of delivering crisis management webinars to about 5,000 attendees through our industry associations over the course of 6 weeks. I'm still getting little notes of thanks from attendees. One I received this morning read, "Your lecture was the first quarantine course I took. You are a gifted communicator." I'm humbled and grateful to have been of service to our industries in such a hard time.
I have to admit, I was very nervous about those events not just because of the large audiences, but also because I got truly vulnerable and honest. There's something I have known for a long time and not directly addressed. But on one of those webinars, something in me clicked…or snapped.
"The majority of digital marketing providers are not following best practices," I blurted out in front of all of these folks.
Here's the thing: Some of my competitors are not being truthful with you about your online marketing, and you cannot afford that ever, let alone this year. Here are some ways the truth gets obscured:
They say they are going to get you results then report on "clicks" and "conversions" with little to no thought about who turned into a revenue dollars for you. Or they say they are going to get you results then provide such cumbersome, confusing reporting that results are totally unclear. Or they say they are going to get you results then don't report on anything.
They fill your minds with fear stats like, "I searched for you but couldn't find your website," just to get you to switch to them when they know full well there is so much more that goes into SEO than just someone just typing in a keyword.
They run simple ad groups on search engines and social outlets rather than an ecosystem of several ad groups, landing pages, calls to action, and other basic attributes of a well performing campaign.
I know I'm taking a huge risk in going public with this because I am very well connected in the marketing agency industry, and this doesn't bode well for them or for me as part of the collective. Yet my loyalties lie with you, the folks we serve. In this climate, you simply cannot afford lackluster implementation of your digital marketing efforts, nor poor results.
If you would like an honest assessment of your current digital marketing strategy, I am willing to do that for you for free. You can call or text me at 303-284-4414 or send me an email at wendy@bigbuzzinc.com. It can't hurt to look, but it can hurt big time to stick with the status quo.
– Wendy O'Donovan Phillips, CEO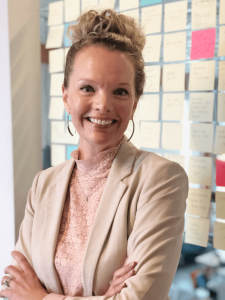 Start with a complimentary 15-minute call with me.
Text 'CEO Insights' now to 303-284-4414.
Your Enhanced Inbox Awaits
Join the 13,000+ healthcare professionals who already receive our weekly marketing tips, case studies, survey data and more!
Sign Up For The Latest In Healthcare Insights Delivered Straight To Your Inbox!