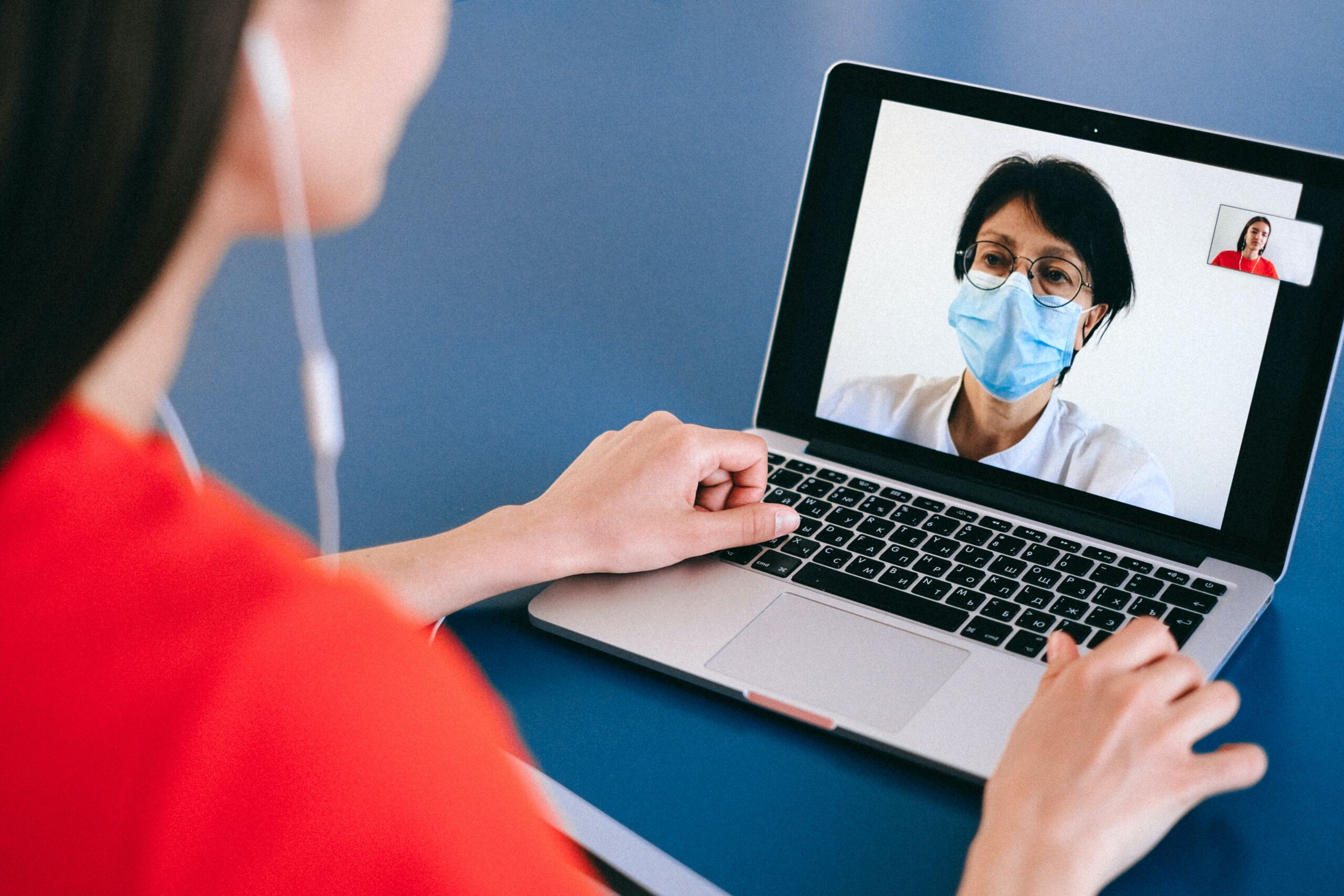 [vc_row][vc_column][gem_youtube height="350px" video_id="b3C7g1zBcfY"][vc_column_text]Over the past six months, the word telehealth has leapt to the forefront of the healthcare zeitgeist – and with good reason. During a time of regulatory restrictions and patient trepidation, telehealth offerings are allowing patients and providers to stay connected by remotely facilitating or even administering treatment. Among these providers are dentists, orthodontists and dental specialists, as their industry was hit especially hard with the first wave of government-issued restrictions. While practices are reopening, it's clear that the many advantages of teledentistry provide value not just in the era of COVID-19, but far into the future.
"Teledentistry reflects a broader, changing healthcare landscape that is moving toward innovation, integration and convenient care. These days, it's become commonplace for customers to purchase contacts, conduct banking and prepare taxes online. Teledentistry is proof that the dental industry is embracing innovation, too."

–
American Teledentistry Association
Practices that are not actively pursuing some level of teledentistry risk falling behind competitors, but if yours has yet to do so, don't worry. Teledentistry exists in many different varieties and on many different levels, so the transition needn't be a cumbersome overhaul. Start small with solutions you can integrate into your practice to improve the patient experience while simplifying daily operations.
Below are 3 essential tools to assist your practice in its transition to teledentistry.
Patient Engagement:
Telehealth, including teledentistry, encompasses the entire patient journey, meaning their experience prior to and after receiving treatment. The dental industry is bouncing back with impressive safety measures, so it's important to reach out to your patients now to let them know: a) they can come back; and, b) it's safe to do so. Patient engagement platforms like mobile are leveraging the widespread availability of short message service (SMS) to connect providers and patients electronically with educational text message campaigns that not only provide patients with valuable information and drive behavior change, but also employ automated systems to send messages with the right tone for each user based on the large pool of data available online.
Virtual Consultations:
Like the name suggests, these platforms allow you to consult with patients prior to their visit, freeing up valuable chair time for you, reducing wait and appointment times for them and limiting in-person contact. Services like SmileSnap allow you to add a customizable widget to your website that patients can use to submit information and photos so you can review and send a personalized reply. This way, when it comes time for their appointment, you're both fully prepared and it's an easier and more seamless experience for both parties.
Virtual Waiting Rooms:
Virtual waiting rooms like those designed by CareCru™ provide teledentistry advantages for in-person appointments. These platforms allow patients to remotely check in and out of your office so that they can maintain social distancing measures and minimize proximity to staff and other patients. Many can even conduct scheduling and process payments, making your operations safer and more efficient.
Would you like to learn more about the intersection of marketing and teledentistry? Get a free, no-obligation assessment of your current marketing strategy to finish 2020 strong. Email our CEO now at wendy@bigbuzzinc.com to get scheduled.

Big Buzz is an agency delivering focused marketing efforts for dentists and dental teams nationwide. CEO Wendy O'Donovan Phillips is the author of KABOOM!: The Method Used By Top Dentists for Explosive Marketing Results, has been published in The American Academy of Cosmetic Dentistry magazine and has been quoted in Forbes, The Washington Post, ABC News and Chicago Tribune. The American Dental Association hired Phillips as an expert consultant in marketing. She regularly lectures for dental organizations and associations in front of audiences ranging from 25 to 5,000 attendees. Agency awards and accolades include recognition for excellence by the American Marketing Association, Best Advertising Agency and Best Web Developer in Denver by Expertise, and Top Advertising and Marketing Agency by Clutch.[/vc_column_text][/vc_column][/vc_row][vc_row][vc_column][/vc_column][/vc_row]
Join the 13,000+ care professionals who read our weekly insights.
Get actionable learnings to apply now to attract warmer leads.