by Wendy O'Donovan Phillips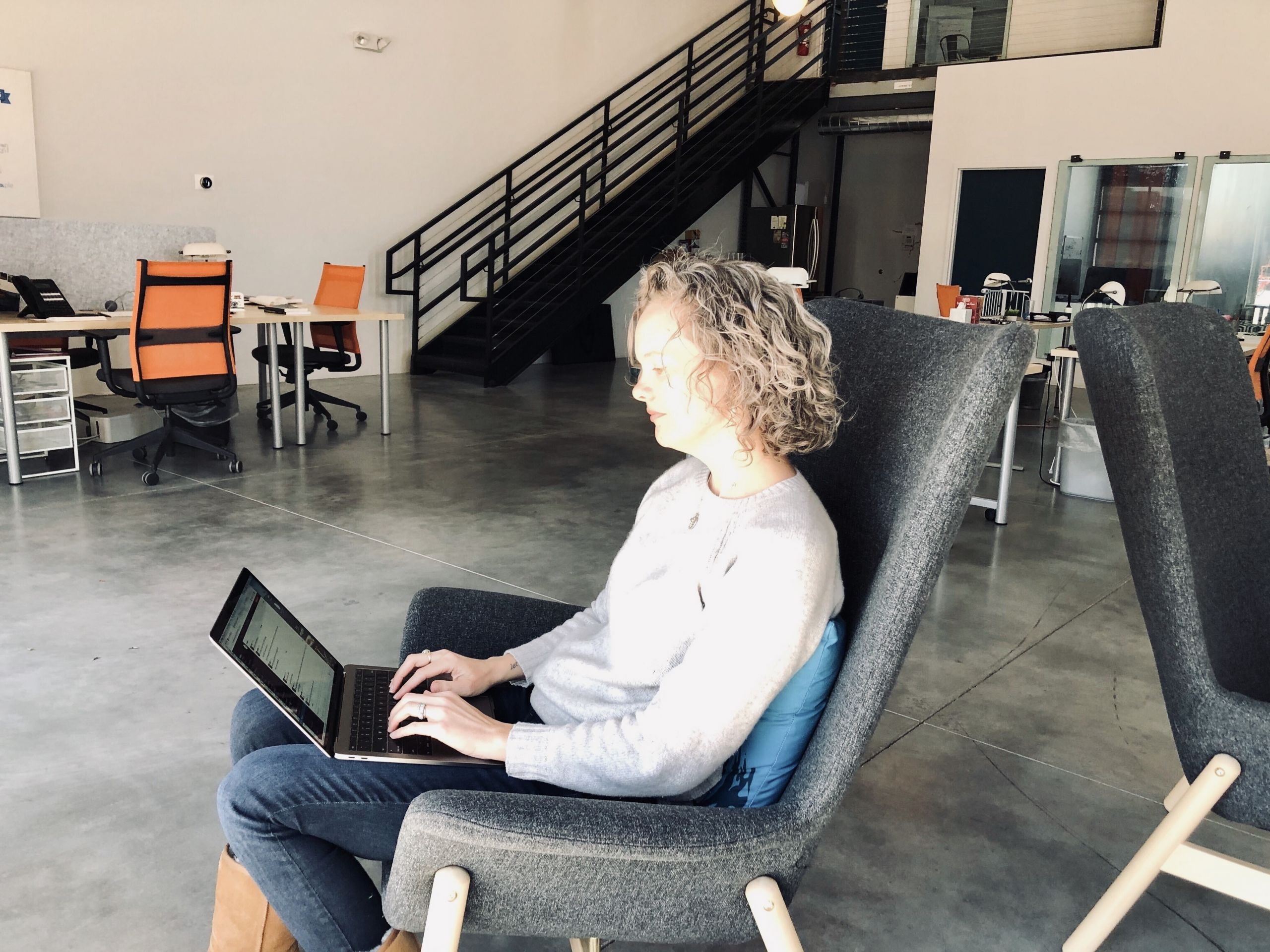 For years now, when I am the last to leave the office, after I turn off all of the lights and set the alarm, I talk to my business.
"You're doing a great job," I say into the quiet darkness.
Silence.
"You are an amazing business doing amazing things for amazing people," I remark.
More silence.
I almost always add, "Keep going! You got this!"
I exit, and as I turn my gold key in the lock of the front door, I can't help but imagine I'm in a television commercial, The Small Business Owner, helping our nation tick and hum.
If my business could reply, here's what I imagine she would say to you and me now
You are the one doing a great job.
Even now, when doors are shuttered, teams are halved, revenues look bleak, you rise. You rise each morning and ask, "How can I be of service today?"
You dream today a new version of the American Dream: "What bold action can I take now to ensure my business is here tomorrow?"
You relentlessly research and apply for government aid, renegotiate terms of monthly payments, connect with team members present and past, call patients and customers, redraft business plans – all so you can be in business years from now, serving those who need it.
You sit with red-rimmed eyes and wonder what your business will look like when this is over. What your team will be like. Whether you will be able to provide for your family like you used to.
You imagine a new normal. You remember all the grand plans you had, and you realize this might be a new beginning to bring them into reality.

You are indeed an amazing business owner doing amazing things for amazing people, if even in just patiently waiting for the world to reawaken to your level of energy.
Thing is, she would say, you are The Small Business Owners.The ones who feel the guilt of letting go of staff coupled with the bewilderment that it was not our fault. The ones who sit with the fact that our businesses did not fail, our world got sick and stopped.
The ones who feel grief: while most of us didn't lose our businesses altogether, we lost our businesses as they were, and that is worth mourning. The ones who get the twinge of shame for feeling any grief as a business owner at all when people are sick and dying.
These are the right reactions to a sad, scary and confusing time, she would say.
Look in the other direction, too, she would remind us.
You are still The Small Business Owners. You create jobs. You pay taxes that bolster local and national economies. You emerge as leaders in our communities. You are the one so many look up to.
And you will rise again. Again and again and again.
Keep going, she would say, You got this!
Big Buzz is a marketing agency delivering a steady stream of move-in-ready leads to teams serving the senior living industry. For more than 15 years, Big Buzz has helped senior living marketing and sales teams nurture leads to increase occupancy, grow and scale. CEO Wendy O'Donovan Phillips is the author of the book Flourish!: The Method Used by Aging Services Organizations for the Ultimate Marketing Results, has been published in McKnight's, has been a regular contributor to Forbes, and has been quoted in The Washington Post, ABC News and Chicago Tribune. The Big Buzz leadership team regularly lectures in front of audiences ranging from 25 to 3,000 attendees, including at Argentum and various LeadingAge chapters. Agency awards and accolades include recognition for excellence by the American Marketing Association, Gold Key Award Winner by the Business Marketing Association, HubSpot Academy Inbound Marketing Certification, and Top Advertising and Marketing Agency by Clutch.
by Wendy O'Donovan Phillips
Share
Join the 13,000+ care professionals who read our weekly insights.
Get actionable learnings to apply now to attract warmer leads.