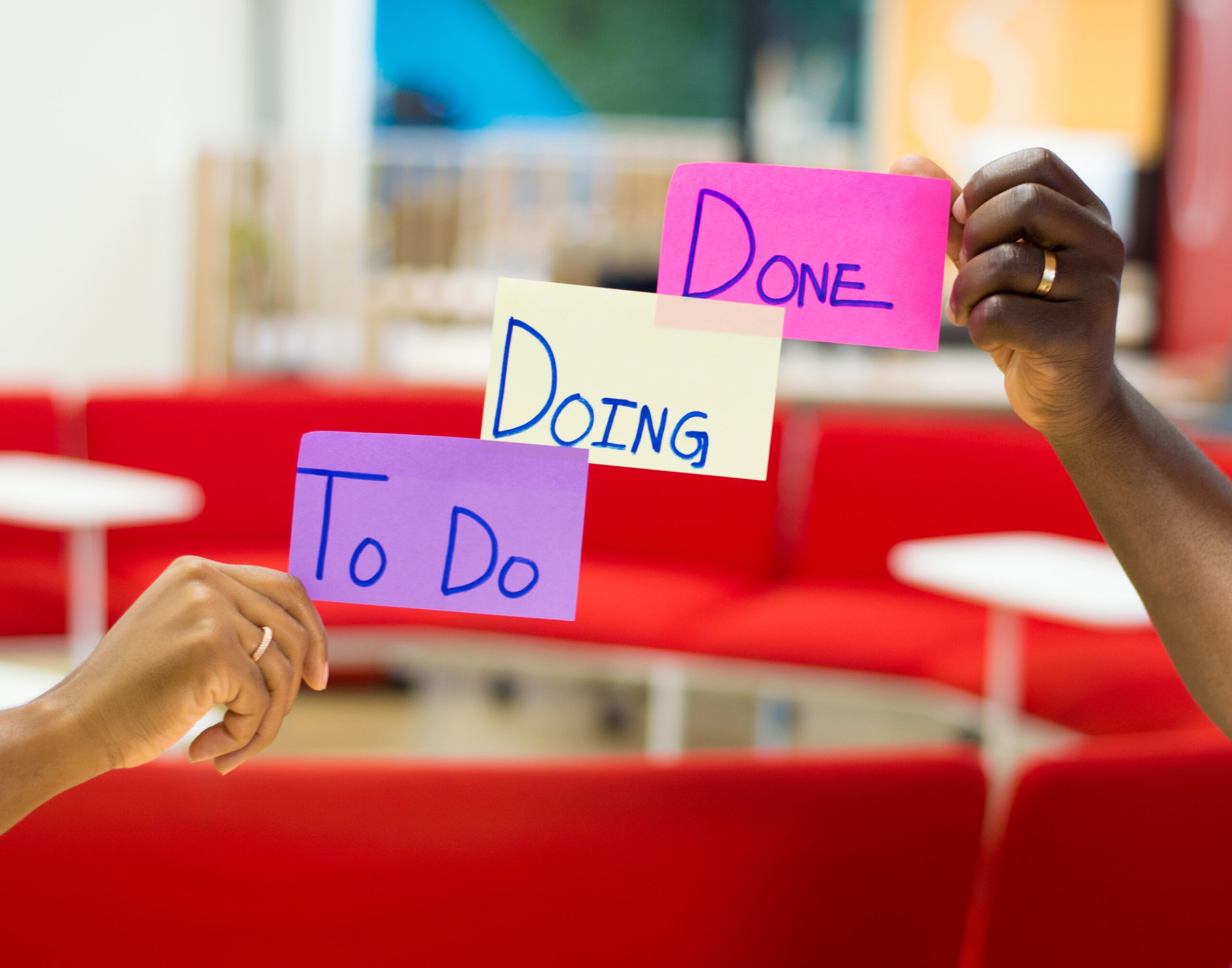 When it comes to marketing success, few things are as fundamentally significant as a well-aligned marketing team. This alignment begins at the top; an organization's leadership team must elucidate its goals in clear terms and design an achievable and measurable path to their achievement. However, once those goals are shared and that path is created, what keeps everyone on track? What systems, processes and tools are in place to ensure that the right work gets done at the right time, by the right people?
That's where project management comes in. While not as glitzy as big company goals or world-changing vision work, project management is often the unsung hero when it comes to marketing strategy. The role of a project manager is vitally important to the success of the analytics expert, the designer, the copywriter, the social media strategist and every other member of the marketing team. A successful marketing strategy has many moving parts and time-sensitive tasks, and only with harmonious and precise execution can exceptional results truly be achieved. For this reason, project managers must utilize the tools and processes most suited to such intricate operations.
The Benefits of Project Management Software
Even the most competent project manager can be at the mercy of their project management software. What's more, many marketing teams and departments do not use any such software, instead depending on shared calendars and internal messaging systems to assign tasks and complete projects. While this is not inherently problematic, it is not an approach that suits all types of work styles or levels of self-regulation – both of which tend to vary broadly from individual to individual despite their respective levels of skill or expertise. For the purposes of this article, we will focus on Trello, a web-based list-making application ideal for project management. Similar applications include monday.com and Hive, but Trello is the option utilized internally by Big Buzz as well as among several strategic consulting clients.
Trello utilizes the Kanban methodology, which visually depicts projects from their biggest-picture vantage point to their most granular tasks. The Kanban technique is not new, most notably first utilized by Toyota in the 1940s, but the power of modern interactive software has launched its application into the modern landscape. Trello allows for exceedingly versatile uses of the Kanban technique by enabling a project manager to create separate boards for projects themselves and for individual team members' tasks. These boards are segmented by customizable columns that can be as simple as "To Do," "In Progress," and "Ready for Review." This makes it exceedingly easy for project managers to assign tasks to individuals based on the straightforward visual layout of each project and keep track of progress based on the simple columns. See an example below.
Applications in Marketing
Part of Trello's power lies in its capability to suit teams of varying sizes. Whether you work for a senior living organization with a robust internal marketing team or own a small dental practice with one staff member managing social media and email marketing, Trello can simplify tasks and projects by making duties and timelines clear. It can also make giving reminders a more pleasant and streamlined experience, allowing all users to tag one another to check in on progress with unobtrusive but visible desktop or mobile notifications. Project management software helps keep marketing strategies moving and team members accountable, whether it is a single office staff member or an entire team.
Beyond assigning tasks and deadlines, Trello is a powerful tool in workflow and process mapping. This becomes increasingly important when you have several different teams doing similar work, but in different ways. When everyone has their own process, it can make streamlining efforts across locations or departments extremely challenging, leading to team burnout, reduced work quality and delays in projects. If an organization is struggling here, gather all the key players in a room and process map how the current workflow functions. Then from there, add, remove or tweak parts of that workflow to create a new ideal workflow that everyone can follow. Create a new Trello board as a template that shows from start to finish, how the process works, so that each time this kind of project arises, it's clear to everyone how it's done. This works great among a variety of projects, too, from managing the process of launching national digital advertising campaigns to creating monthly social media editorial calendars.
If you'd like to learn more or get a free, no-obligation assessment of your current marketing strategy and how to optimize it to drive ROI today, contact us to get scheduled.
Big Buzz is a marketing agency delivering a steady stream of move-in-ready leads to teams serving the senior living industry. For more than 15 years, Big Buzz has helped senior living marketing and sales teams nurture leads to increase occupancy, grow and scale. CEO Wendy O'Donovan Phillips is the author of the book Flourish!: The Method Used by Aging Services Organizations for the Ultimate Marketing Results, has been published in McKnight's, has been a regular contributor to Forbes, and has been quoted in The Washington Post, ABC News and Chicago Tribune. The Big Buzz leadership team regularly lectures in front of audiences ranging from 25 to 3,000 attendees, including at Argentum and various LeadingAge chapters. Agency awards and accolades include recognition for excellence by the American Marketing Association, Gold Key Award Winner by the Business Marketing Association, HubSpot Academy Inbound Marketing Certification, and Top Advertising and Marketing Agency by Clutch. 
Join the 13,000+ care professionals who read our weekly insights.
Get actionable learnings to apply now to attract warmer leads.