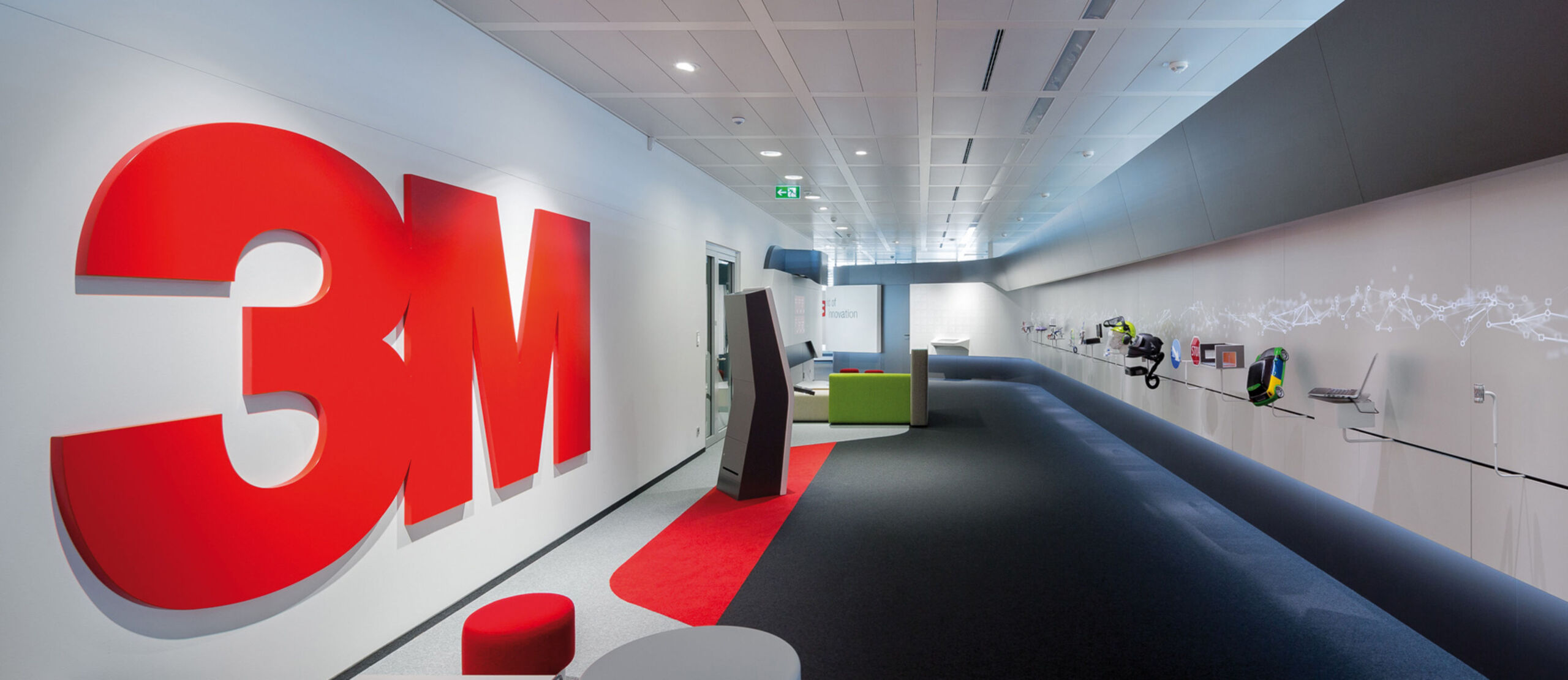 [vc_row][vc_column][vc_column_text]
A conversation with Stephen Hooper of 3M Design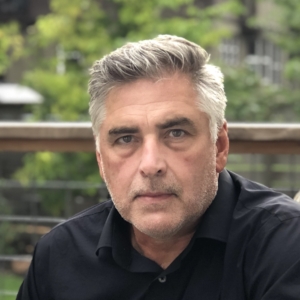 Big Buzz had the opportunity to sit down with Stephen Hooper, Design Officer with 3M Design/Health Care and learn a bit more about his history and his perception of the healthcare industry as a whole. Here's what we learned:
How does 3M fit and function within the healthcare space?
3M's experience in effective design has helped it flourish in the healthcare space. According to Hooper, it's not difficult to create a "complex" product – many healthcare products are often overburdened with functions that were well intended but lead to a nightmarish user experience. One of the objectives in design, he says, is creating a product that's simple and easy to use, and this is the challenge that has excited him from the beginning. "I think ultimately what we're challenged with is that a lot of product ideas do come out of our labs and they may be brilliant product solutions, but how do we turn those into viable [products], not just feasible but truly desirable? And it's through creating those simple product solutions. It's real straightforward to use. It does the job, it's reliable."
How does Hooper navigate the gap between working with both designers and engineers?
When it comes to designers working with product engineers to achieve great results, Hooper says that building the right team is a critical step. As a creative leader, he believes that inspiring teams with information about people's unspoken needs and aspirations transforms the creative process. Having mutual respect, both for objectives and influences on the end result, not only helps with communication and promotes collaboration, but also helps us all see the big picture. Innovation becomes more than just new features and functions; it gains an emotive component. Leveraging design thinking principles drives teams to create a rich customer experience across the entire continuum. "It's not just about that problem that's sitting in front of you, but it really is how that problem fits within a larger ecosystem… everything you do has ramifications."
How does he approach maintaining brand equity through vetting collaborators?
Hooper and 3M place a high value on Human-Centered Design methodology– whether they be physicians, nurses, technicians or patients – which is why it's so important to properly vet products early in the development cycle to ensure they're a fit for their constituents and in parallel, strategically fit within their 3M portfolio and ultimately their brand. Conversely, it's important to keep an eye out for new sectors that 3M does not yet occupy but the industry may be trending towards which would make sense to pursue. Pivoting and diversification are not new to 3M, which began as a company mining materials for grinding wheels and then pivoted towards sandpaper and adhesives – ultimately inventing masking tape. "In our 'new normal', COVID-19 has brought many companies to their knees. 3M, on the other hand, learned how to shift and refocus our product solutions rapidly to respond to the needs of the market. A good example of this is our ability to ramp up production to over a billion respirators a year to help our 1st responders and front-line healthcare workers stay safe."
How is the importance of the end user measured within daily operations?
According to Hooper, a key to their process is empathy. Their focus on user experience is a driving force that leads to the functional, practical nature of 3M products, and this cannot be accomplished without frequent interaction with all stakeholders. Understanding patient needs is one priority, "whether it's a bandage or securement device or a patient warming device resulting in faster recovery… we are always very attentive to understanding the needs, physical limitations [and] challenges of our patients." The clinician is an important sphere of user experience, according to Hooper. "It's the technicians, the nurses, the physicians administering our product solutions, so we are always looking to them for inspiration." 
Which type of data is more beneficial at the end of the day, qualitative or quantitative?
Hooper and his team at 3M will use both approaches to capture customer insights but gravitate towards a qualitative design research approach for several reasons, including contextual field research with multiple approaches to capturing information and learning how end users connect the dots and interpret information regarding the product. "You learn to read between the lines to capture more of the emotive component of our stakeholders". Quantitative data, on the other hand, is more valuable from a marketing perspective when trying to answer big-picture questions or understanding the vast nature of a market. However, in times of COVID, access to end users and patients has been very difficult for obvious reasons. Hooper's team has had to develop new tools and methodologies utilizing online collaboration tools.
What are his thoughts on regulations and going global?
One of the big momentum shifts/headwinds in the industry is the cost of healthcare. 3M makes premium product solutions and is constantly faced with the task of reducing the cost of products without sacrificing quality or consumer value. "We're all patients at one point in our lives, right?" asks Hooper, citing this as a reason behind 3M's commitment to understanding and empathizing with patients and consumers, and allowing this empathy to shape what it does and the products that it makes.
In terms of going global, 3M does a majority of its product development in Minnesota but has design teams in China, Japan, Italy, Korea and India among other international locations. These teams help accomplish the company's goal of creating global solutions by gleaning an understanding of the needs of the greater global marketplace. Solutions that work domestically may need to be specified to work in new markets or regions.
How did he wind up with the position he has today?
Healthcare has always been fascinating to Stephen Hooper, Design Officer at 3M Design/Health Care. As an Industrial Design major in college, he developed a medical device for his senior thesis – a futuristic bone scanner. "I was inspired by Star Trek," he recalls with a chuckle. What attracts him most to healthcare, then and now, is its challenging nature and the complex problem solving it entails. He's inspired further by his wife, an RN specializing in the surgical arena. "It's always been great to have someone like her with direct experience in that space."
Hooper was fortunate enough to land a job in the healthcare sector right out of college with a diagnostic imaging startup. In a stroke of luck, the company was purchased by Siemens, which presented many opportunities for him to grow as a designer and take on more responsibilities. His subsequent time with Siemens saw him transition from a role in design to design management and ultimately a leadership role. This trajectory culminated in leading his own team with designafairs, a consulting team owned by Siemens; Hooper would eventually purchase the North American arm of the business with a partner to create a multidisciplinary design agency: elemental8. He served as President and CEO for nearly a decade before beginning his role as Design Officer with 3M, where he currently leads all design efforts and consults with business leadership to establish complex, long-term strategic design direction in a variety of areas.
Final thoughts?
Stephen Hooper has had a long and storied career across several spaces within the healthcare industry, even spending 10 years at the helm of his own agency. His true love lies in healthcare, and when he speaks to or interviews students as part of 3M's robust internship program, he's always surprised by how many want to work for a consumer company. "If you really want a challenging and rewarding design career, come to healthcare!"[/vc_column_text][/vc_column][/vc_row]
by Melinda Gisbert, M.S
Share
Join the 13,000+ care professionals who read our weekly insights.
Get actionable learnings to apply now to attract warmer leads.