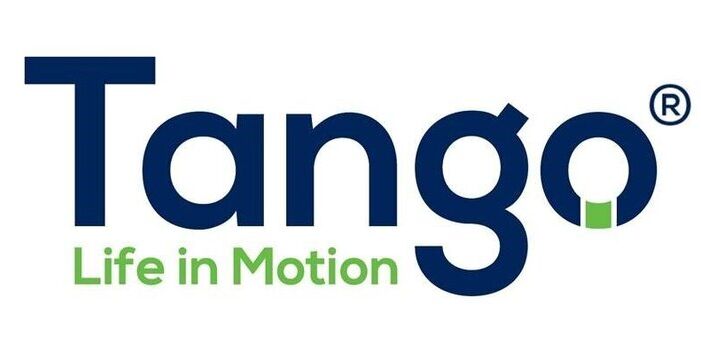 [vc_row][vc_column][vc_column_text]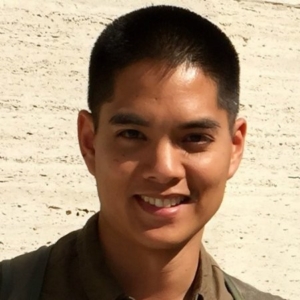 The Big Buzz team is thrilled to be working with ActiveProtective Technologies, creators of the revolutionary TANGO® Belt, a comfortable and discreet belt that uses powerful sensors to detect a fall and deploy airbag-like cushions to protect against hip injury.
Acting CEO Wamis Singhatat joined us for a call to discuss the company's groundbreaking technology and its potential to reshape how the senior living industry addresses the pervasive risk of fall-related hip injuries. Singhatat has a background in engineering, with degrees in mechanical and biomedical engineering, and he's been in medical device product development for over two decades, with a gravitation towards the marketing end of the spectrum in recent years. His experience is vast, having led medtech-focused marketing and engineering teams at small startups and titans of industry like Johnson & Johnson before joining ActiveProtective half a decade ago.
For those who are unfamiliar, what is TANGO® Belt?
The TANGO® Belt was the brainchild of the former chief of trauma surgery from Temple University, Dr. Robert Buckman. He had spent the majority of his career in the inner cities of Philadelphia dealing with highly traumatic or violent injuries. Later in his career, he needed a change of pace, so he moved to a suburban hospital where he saw patients suffering from hip fractures at an alarmingly high frequency which served as both a rude awakening and a call to action for him.
As a result, he devoted much of his time and energy to researching this space. He concluded that protection was the best solution and started looking into passive hip pads. He found that they were used in years past, but those efforts were largely unsuccessful, and he likened them to "hockey pads built into bike shorts" – uncomfortable and unsightly to wear and disliked by wearers and senior living staff members alike due to their impractical nature when it came to matters like toileting.
Despite their functional shortcomings, passive hip pads were clinically shown to work. There was a large randomized clinical trial published in the New England Journal of Medicine with over 1,200 patients which revealed that,
when worn, passive hip pads reduced the incidence of hip fracture by 84%
, the operative phrase being "when worn."
[1]
Because of the factors mentioned, the compliance rate for hip pads was very low, less than 50%, which is what led to their decline and near obsoletion.
Dr. Buckman recognized these merits when it came to the need for a new solution and used these learnings in the design process to eliminate prior shortcomings, which ultimately led to the creation of the TANGO® Belt.
How does the TANGO
®
Belt work?
In principle we're trying to do the same thing as the passive hip pads – protect the hip at the point of impact. A vast majority of hip fractures, over 96%, have been shown in studies to result directly from the impact of the fall itself.
[1]
TANGO® Belt uses sensors that are able to continuously monitor the user's 3D movements in real time. It feeds these movements into a sophisticated algorithm that was years in the making and the product of an extensive amount of research and development. That algorithm is sort of our "secret sauce," as we like to say. It's really what determines when there is, what we call, a "serious hip-impacting fall" in progress. Then – very unique to the TANGO® Belt – it deploys airbags over the wearer's hips prior to the point of impact with the ground using automotive-grade airbag technology.
In the senior living industry, the cost of high-fall-risk residents and the associated costs is often discussed. How do you see this device resolving these problems from both a medical and a financial standpoint?
Regardless of the setting, a fall with a hip fracture is absolutely devastating to a person's overall health and their prognosis, and that is what we're trying to address first and foremost: the devastation that occurs as the result of a hip fracture. 25% of people die within the first six months of a hip fracture and 30% within the first 12 months, and these numbers are very stark.
[2]
We've also received some very positive feedback from some of these community providers that are struggling with low star ratings in falls and mobility, which creates a significant dilemma for them. Most of the solutions for mobility actually come at the expense of safety, and most of the solutions for safety come at the expense of mobility, like restraints. The TANGO® Belt provides a solution that addresses
both
. They can provide residents with a solution that encourages not only mobility, but
safe
mobility.
How do you see this product shaping the future of care and how communities manage fall risks more efficiently?
Our vision is for the TANGO® Belt to become
the
standard of care for moderate-to-high-risk residents or patients within these facilities or communities, or even aging at home – specifically those that also have a fear of falling. We truly do believe that the TANGO® Belt can become that standard of care. Over time, we will continue to develop our clinical evidence supporting the efficacy of the belt, both in terms of hip protection and short-term improvements in fear of falling. We're also looking at short term outcomes with regard to mobility. We see this as all related, and ultimately improving the quality of life of those who are at risk and face the fear of falling.
In addition to the protective functionality of the belt, there's also a strong data component. Can you tell us a little more about the types of data that the companion app collects? What is the benefit of that data for caregivers?
I have a tendency to geek out and go right to the data as we have spent a great deal of time developing the digital infrastructure around the belt. It began with a companion app to help caregivers more easily connect the belt to WIFI, and it's important to mention that the belt can send automated alerts, such as fall alerts, to family or caregivers.
The belt gathers sophisticated motion data from the torso of the user, which is very different than the data you'd get from a Fitbit or an Apple Watch on your wrist. We have these unique insights, such as measuring postural sway, or how much someone is swaying when they're standing upright. This sway while they're standing or walking is a unique measure of their overall stability, so we've built this powerful data analytics engine in the cloud so that when the belt is monitoring wearer's motions it can upload those motions into the cloud and analyze these clinically meaningful measurements out of that. Because we had already built the app, we built a dashboard into the app so caregivers and family members or even wearers themselves can get a snapshot in time of their postural sway. We have an entire roadmap of additional analytics metrics that we'll be rolling out, providing a more informed view of the wearer's overall functional status and gait health.
How has the company been impacted by COVID and the resulting complications?
The year's events have impacted the world at large, which includes our industry. We were initially focused on long-term care, specifically skilled nursing, and of course, we all know how devastated skilled nursing has been with COVID. Through the challenges of trying to limit access to these communities and limit the spread of the virus, we have seen a significant growth in telehealth and remote monitoring solutions. We have been approached by remote patient monitoring companies because they see the data piece of TANGO® as a very powerful additional data stream they can feed to their customers who are using their platforms. We actually just kicked off our first remote patient monitoring partnership and completed the first successful integration of TANGO® Belt into their RPM platform which we are excited to be rolling out within the next few weeks. We think that's going to be a great application, not only for protecting wearers with a high fall risk but also feeding a really unique piece of functional data into these remote patient monitoring platforms. The data gathered by the TANGO belt can give providers another level of insight into the functional health and gait health of these wearers.
Can you talk a little about active lifestyles and how that plays into assisted or independent living? In other words, how does the TANGO® belt provide opportunities for more activities for residents?
It can be a key element in promoting this culture of mobility and active lifestyle that you see in these continuing care retirement communities. We hear this right from wearers. We've done a lot of research in these specific environments with multiple research studies on usability and human factors, even algorithm development, working very closely alongside actual wearers in independent and assisted living, all the way to the skilled side. We see these communities really promote this culture of mobility and social engagement and activity, because ultimately it will lead to a richer quality of life.
If communities are interested in the TANGO® Belt, what's the best way for them to get in touch to receive more information?
The best way is to visit our website,
www.tangobelt.com
. We have a lot of information, and because of COVID, we now offer 100% contact-free onboarding so we have a lot of education for staff, caregivers and wearers themselves on our website.
[1] Kannus, P, Parkkari J, Niemi S, Pasanen M, Palvanen M, et al. (2000) Prevention of Hip Fracture in Elderly People with Use of a Hip Protector. N Engl J Med 343: 1506-1513
[2] Yang Y, et al. THE EFFECT OF FALL BIOMECHANICS ON RISK FOR HIP FRACTURE IN OLDER ADULTS: A COHORT STUDY OF VIDEO-CAPTURED FALLS IN LONGTERM CARE.doi: 10.1002/jbmr.4048. May 2020
[3]Incidence and Mortality of Hip Fractures in the United States JAMA.
2009 October 14; 302(14): 1573-1579
[/vc_column_text][/vc_column][/vc_row][vc_row][vc_column][/vc_column][/vc_row]
by Melinda Gisbert, M.S
Share
Join the 13,000+ care professionals who read our weekly insights.
Get actionable learnings to apply now to attract warmer leads.