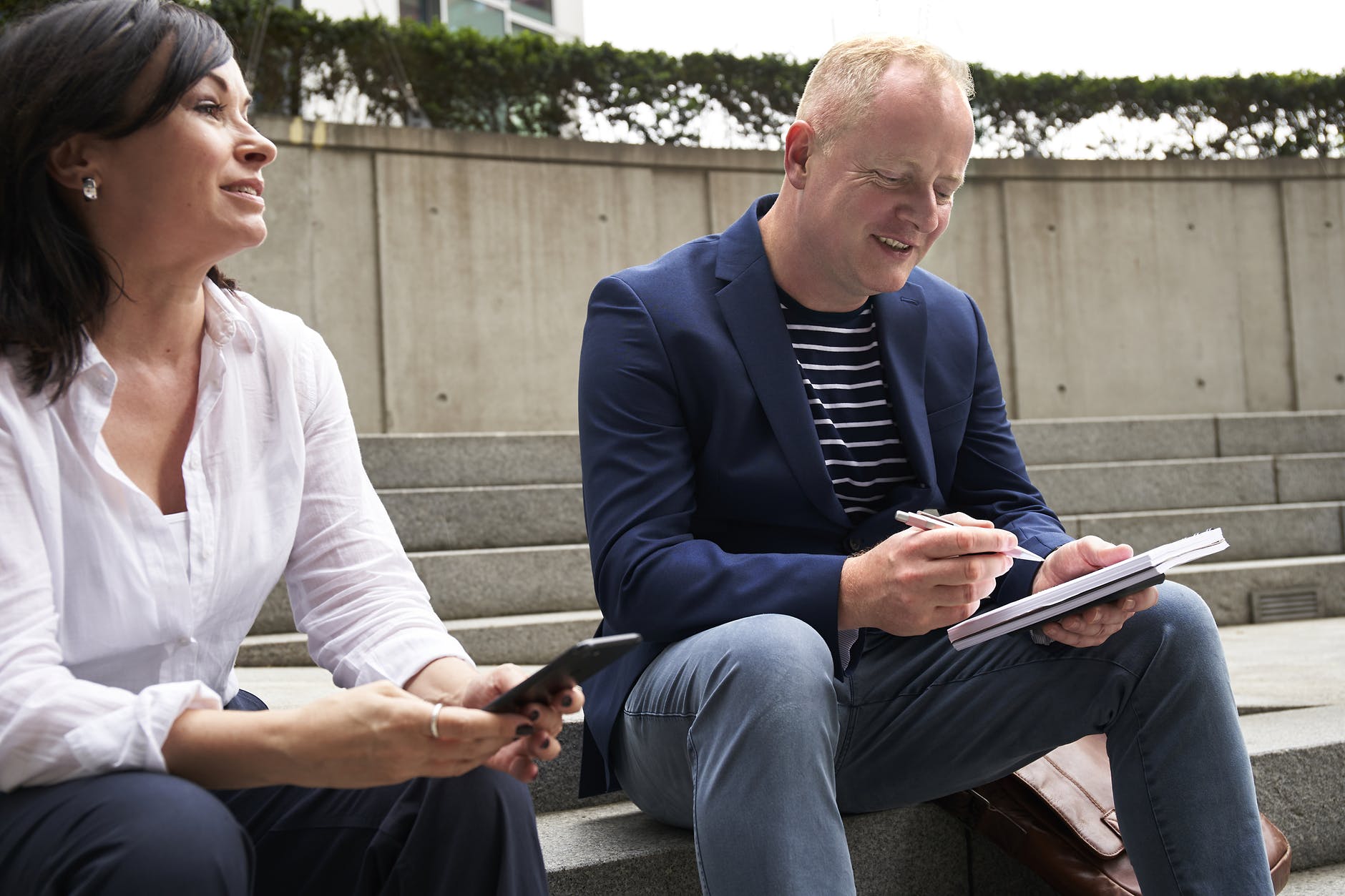 Ah, ROI.
It's the thing your boss thinks marketing is all about. The center of the CEO's focus. The core of the world of marketing.
But should it be?
ROI is a metric favored due to its easily interpreted nature and direct reflection of profitability and financial standing. Its calculations and results are much more easily conducted and understood than a metric like, say, size of gross margin. It's a straightforward litmus test to determine the effectiveness (or lack thereof) of investments of any nature.
Indeed, when executives ask for ROI, they are really asking for marketing effectiveness. The trouble is, over-focus on ROI can remove humanity from the marketing equation.
The second decade of the millennium had all of us marketers obsessed with ROI indicators like click-through rates, gated content downloads and social likes. Marketers are now embracing AI and apps in hopes that ROI will come even more easily. Yet these indicators and technologies are only catalysts to what's truly important: communications with people. It's the people – the marketers, the executives, the individuals consuming the messages and media – that matter most.
We all became a little disenchanted with clicks, downloads and likes because these metrics don't indicate an actual connection with and influence with people. They don't measure impact. And they certainly don't measure ROI.
According to Investopedia, "'Current Value of Investment" refers to the proceeds obtained from the sale of the investment of interest. Because ROI is measured as a percentage, it can be easily compared with returns from other investments, allowing one to measure a variety of types of investments against one another."
When it comes to maximizing revenue for your organization, marketing is one of the soundest investments you can make – provided you commit the required time and resources to both research and implementation or hire an agency with a favorable track record and proven processes. In either case, the right approach to marketing can mean big returns – and while there is no singular correct approach, there are even more ways to miss the mark. Even organizations with thorough research and implementation processes continue to miss the mark on ROI goals. This may be due to structures being rigid and robotic, either in terms of impersonal consumer interaction, processes unresponsive to change, overly automated systems or all of the above.
So how can your organization restore its humanity and build connections that will help it flourish? Think first of the people.
Heart not Messaging
Consumerism is such an integral part of today's healthcare marketing landscape. The consumer holds the bulk of the power in healthcare today, and it's the responsibility of organizations to design every step of their processes, from care and service to marketing and advertising, to ensure each person has the best possible experience.
When we focus on messaging rather than what's in the hearts and minds of each of the people we reach, we have robotized marketing. Not one of us woke up and eagerly thought, "I cannot wait to consume some messaging today!"
Some of us may have awakened today looking forward to seeing a friend or awaiting an update on a sick family member. These are the heartfelt concerns in our minds. The people for whom your messaging is intended have heartfelt concerns like these on a daily basis. Who are those people, the ones who truly love your brand? Why are they loyal to your brand? How do they talk about what you offer? Who are their friends and family? What moves and inspires these folks?
The answers to questions like these might lead to a brand messaging study, whether with internal or programmatic surveys. Even better, they might be expanded to form an ongoing customer feedback loop or social listening strategy. Whatever the approach for listening to the influencers that surround your brand, take a step back and consider whether they are just another robotic system or if they are truly capturing the voice and heart of the customer.
There is often a disconnect between healthcare professionals and healthcare consumers when it comes to what each wants to hear. For instance, a medical device manufacturer might be thrilled at the effectiveness of how little electricity their new machine uses to complete tasks. A marvel of science! But will this matter to the hospital surgeons to whom they are marketing? Instead, the manufacturer should put themselves in the surgeon's shoes. What's going to make this person's life easier? Perhaps this model has automated a process that competing machines require be done manually – helping the user breathe easier and reallocate mental resources to more important tasks while cutting down on time. Keeping the person in mind will help them feel like you know them, that you understand their problems and that you are in their corner to make their life easier. This kind of human touch can forge connections with consumers that will, over time and organically, drive higher returns.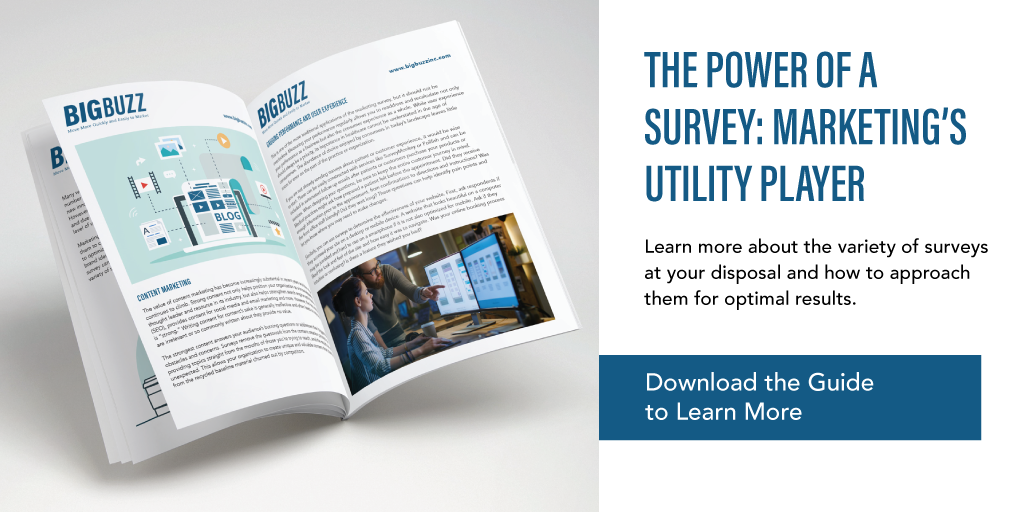 Friends, not Social Media
You may be raising an eyebrow seeing social media listed to prominently in a piece about ROI. Is it really possible to gain returns from social strategy?
Platforms like Facebook (and subsequently Facebook-owned Instagram) have greatly reduced their organic reach, meaning they have stifled the number of users that will see a post from a free business account. Of course, they do so to necessitate paid ads. Fortunately, social media ads can be mighty lucrative for some organizations. Facebook ads are particularly effective due to their low cost per click (CPC) and cost per action (CPA), coming in at $1.86 and $18.68, respectively, as of August 2019. Instagram is another effective platform, with a potential ad reach of 849.3 million users and high chances of user action.
The current consumer-centric nature of the industry calls for extra steps on the part of the organization to connect with these consumers. Social media is a great platform for this, making it easy to connect and engage with users on an individual level. Engagement is an important metric to monitor and can help gauge the success of your posts, but it's also a two-way street.
Engaging with those who follow you and comment and your posts is an excellent way to humanize your brand (although it's important to stay HIPAA compliant in your responses). These interactions will not only provide a positive experience to the individual user but will signal to others reading your posts that there is an actual human at the helm of the account – a human who cares enough to converse with users. This attentiveness builds trust in the mind of consumers and can give your brand a leg up over organizations with automated, unattended accounts.
Another method is to post content that highlights the people and culture within your organization. They don't need to be goofy or silly, either (although if this aligns with your brand messaging then by all means, go for it). Team photos, staff in action doing what they do best or inspiring messages from your executives are all great ways to humanize your content while providing posts that are more likely to hook users and convert them.
Beyond the generalized social approach, consider that your organization has in its sphere dozens of high-profile influencers. This may include the key opinion leader with whom your COO lectured at the last big conference, the national press contact that your Director of PR forgot she knew from college, the mega-client with whom your CEO might be able to get into a stronger relationship. Look closely at the people that surround your people. Conduct an inter-organizational study to help your team members recall who they know that might positively impact your company. Incentivize them to be friendly with the right people, to build true connections and relationships with them. The profits will come.
We have seen it dozens of times: someone on the team sends a funny meme to a longtime contact, and now they are a highly lucrative customer of the company.
Conversations not Website Copy
The specifics of web copy depend greatly on your organization's target audience, so the big message here is to write your web copy with them in mind, from the tone to length to vocabulary and so on. Of course, if you are the medical device manufacturer listed above who conducts sales straight to surgeons, your communications will be different than that of a senior living community marketing to a local community. The former audience will expect a high caliber of detailed language that expresses the intricacies of the products in depth; the reader will have the college literacy level possessed by only 2% of the United States. The latter audience covers a wider swath of the American public, which averages a 6th- to 8th-grade reading level.
Let's take that a step further. The VP of Sales at the medical device manufacturing company will communicate in a different way to the VP of Procurement at the target company than the new salesperson would with a warm lead. The VP is a high-level direct communicator who is in the midst of divorce proceedings and is short-fused at the moment. The salesperson is also a direct communicator, more apt to be detail-oriented and a bit nervous in the new role. Each is tasked with contacting a surgeon who is an indirect communicator, an introvert and is preparing for a grueling 12-hour surgery later in the day. You see how nuanced these conversations will be.
The same goes for your web copy. Rather than writing to a target audience, or a wide array of people who you do not really know, take time on your team to articulate the person, or target persona who you wish to impact. From that vantage point, the website will really speak to the people who are most apt to buy from you. That's where the ROI really is.
***
Marketing is communications, and communication happens between human beings, not corporations and customers. Let's all stop running cursory research on "target audiences" and start deep-diving into what people are actually saying about our brands. Let's all stop pushing out email campaigns and measuring downloads and start conversations with movers and shakers in our corners of the world. Let's all stop glazing over on competitor research and seek out partnerships with people smarter than us.
In the 2020s, we predict marketing, like the rest of the world, will rethink the effects digital media has had on results and on us as people. We predict the top marketers of the decade will put people before projects and realize higher profits than ever.
At the end of the day, the human element helps break through the noise of the competitive healthcare marketing space by forging consumer connections that not only drive them down the sales funnel to revenue-generating conversions, but keep them coming back for your trusted services and offerings.
Big Buzz is a marketing agency delivering a steady stream of move-in-ready leads to teams serving the senior living industry. For more than 15 years, Big Buzz has helped senior living marketing and sales teams nurture leads to increase occupancy, grow and scale. CEO Wendy O'Donovan Phillips is the author of the book Flourish!: The Method Used by Aging Services Organizations for the Ultimate Marketing Results, has been published in McKnight's, has been a regular contributor to Forbes, and has been quoted in The Washington Post, ABC News and Chicago Tribune. The Big Buzz leadership team regularly lectures in front of audiences ranging from 25 to 3,000 attendees, including at Argentum and various LeadingAge chapters. Agency awards and accolades include recognition for excellence by the American Marketing Association, Gold Key Award Winner by the Business Marketing Association, HubSpot Academy Inbound Marketing Certification, and Top Advertising and Marketing Agency by Clutch. 
Join the 13,000+ care professionals who read our weekly insights.
Get actionable learnings to apply now to attract warmer leads.