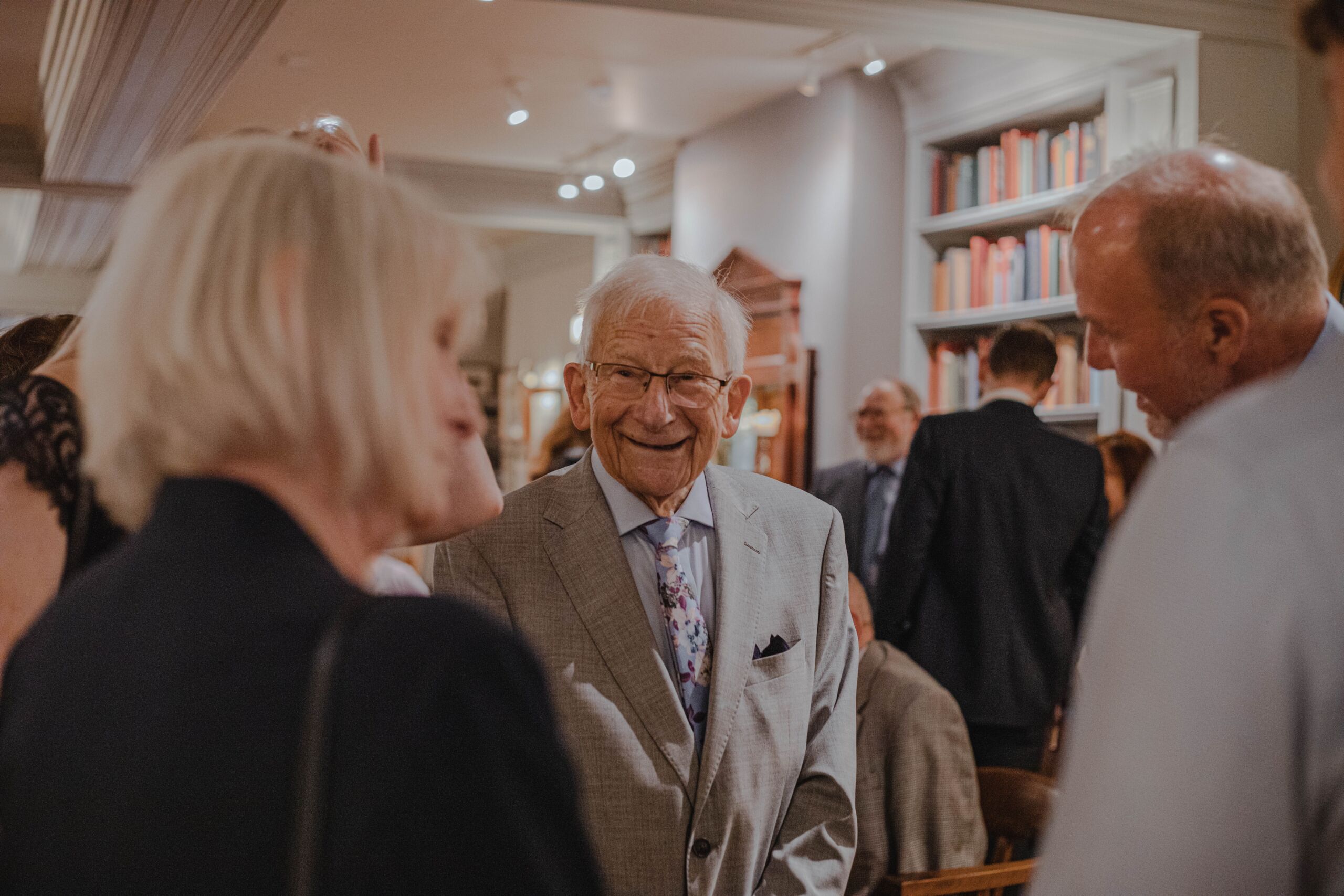 An increasing number of senior living organizations are claiming that operations are unsustainable under current conditions, but with the right strategic approach, yours needn't be among them. Staying the course with the right marketing can increase exposure and ROI, especially as competitors retreat. In working with numerous senior living clients, Big Buzz has seen firsthand the positive results of refocusing marketing efforts instead of abandoning them. Here are three ways to increase occupancies now.
1. Get People Talking
Word-of-mouth marketing remains one of the most powerful tools in drumming up interest for your communities, and asking residents and their family members to share their experiences at your communities with their friends and family is key. It is important to remind team members to continue to ask for referrals, and implementing a team-wide referral strategy doesn't need to be complicated. To keep things simple, follow these steps:
a. Practice keeping eyes and ears open for an "in," or an opportunity to make the ask. The ideal time is in response to a compliment, whether it's of the team, the care being provided, the grounds or environment or their loved one's overall experience. Any positive affirmation of the community is a perfect opportunity to ask for a referral. Encourage your team to look at this as a moment of vulnerability from the resident or family member, so they can reciprocate with the vulnerability of asking for a referral.
b. If you or a team member are shy about interactions like these, have a script ready. It doesn't need to be overly rehearsed but knowing how to ask for a referral in a way that feels natural makes it so much easier to do in the moment. Gather the team together and have each person share their one-liner for making the ask. Try something like "Thank you. If there is anyone you know who would benefit from being in our community, we are always accepting new residents." Another thing to remember is that a resident's friend or loved one deserves the kind of amazing care you provide. What seems like a simple referral to your community could change someone's quality of life for the better.
c. Acknowledge and celebrate when referral asks happen. The easiest way to make this part of your organization's culture is to praise one another when a referral ask is made. Encourage team members to share their experiences noticing an "in" or making an ask. It will normalize the idea, give others inspiration and make it part of the day-to-day job. Consider setting a goal for everyone to make one referral ask each week and celebrate when that happens with a small prize.
2. Create Positive, Inviting Content
In order to produce valuable content specific to your unique audience, we recommend running surveys among your current residents and families. In those surveys, ask questions such as, "What has been most challenging when looking for a senior living community?" or, "What would be the deciding factor in moving a loved one into a senior living community?" These types of open-ended questions will provide authentic fodder for educational content and blog posts.
a. Once your survey data is collected, you and the team can create the editorial calendar. With the right survey questions, the content topics almost write themselves. For example, if someone says, "I'm scared of illness spreading quickly in a senior community," make your first topic "How Safety Precautions in Senior Communities Can Stop the Spread of Illness." This type of content addresses the reader's pain point and builds trust in your organization.
b. The next step is to write your content. Aim for 200-500 words and always be educational rather than promotional. Education, information and insight are what will keep the reader engaged. Consider creating downloadable guides or quizzes to increase engagement while also gaining additional insight from the prospects themselves.
c. Optimize your content. For the purpose of this example, links to reliable sources like the CDC will strengthen your piece, and hyperlinking to your safety or services page allows readers to take a closer look into your community. After the article's conclusion, remember to include a call-to-action that encourages readers to contact you to learn more about the community or schedule a virtual tour (this is where it's okay to be slightly promotional).
3. Nurture, Nurture, Nurture
Continued engagement with both new leads and your existing database can help drive interest, conversions and move-ins by keeping your organization top of mind. Depending on the level of care the sales process can take anywhere from a few days to a few years, which is why it is important to keep in contact with prospects, especially when they're not ready to move forward.
a. Place independent living and other leads not yet ready to move forward into a dedicated nurture campaign where they receive educational content, community updates, messages from leadership and helpful resources every month. Keep showing up in their inbox with meaningful information so that when it's time for them or a loved on to move, you will be top of mind.
b. To stay top of mind with new leads, first consider all of the places where they engage with your community in a way that expresses interest. This includes providing their email address to receive a downloadable guide or to sign up for your blog. These folks may not be ready for a tour yet, but they do have an interest in what you offer, so keep providing them tools and resources that position you as the expert and build trust.
c. Use your email or CRM software to create automated nurture email campaigns that save time and energy. Most CRM tools allow users to create a set of emails that can be triggered to send based on date, time, activity, tag, etc. The beginning of a nurture email campaign might look something like this:

These are a few of the ways to improve your marketing performance along with some preliminary steps to get you started. Get a free, no-obligation assessment of your current marketing strategy and how to optimize it to drive occupancies today. Contact Big Buzz today to get scheduled.
Big Buzz is a marketing agency delivering a steady stream of move-in-ready leads to teams serving the senior living industry. For more than 15 years, Big Buzz has helped senior living marketing and sales teams nurture leads to increase occupancy, grow and scale. CEO Wendy O'Donovan Phillips is the author of the book Flourish!: The Method Used by Aging Services Organizations for the Ultimate Marketing Results, has been published in McKnight's, has been a regular contributor to Forbes, and has been quoted in The Washington Post, ABC News and Chicago Tribune. The Big Buzz leadership team regularly lectures in front of audiences ranging from 25 to 3,000 attendees, including at Argentum and various LeadingAge chapters. Agency awards and accolades include recognition for excellence by the American Marketing Association, Gold Key Award Winner by the Business Marketing Association, HubSpot Academy Inbound Marketing Certification, and Top Advertising and Marketing Agency by Clutch. 
Join the 13,000+ care professionals who read our weekly insights.
Get actionable learnings to apply now to attract warmer leads.