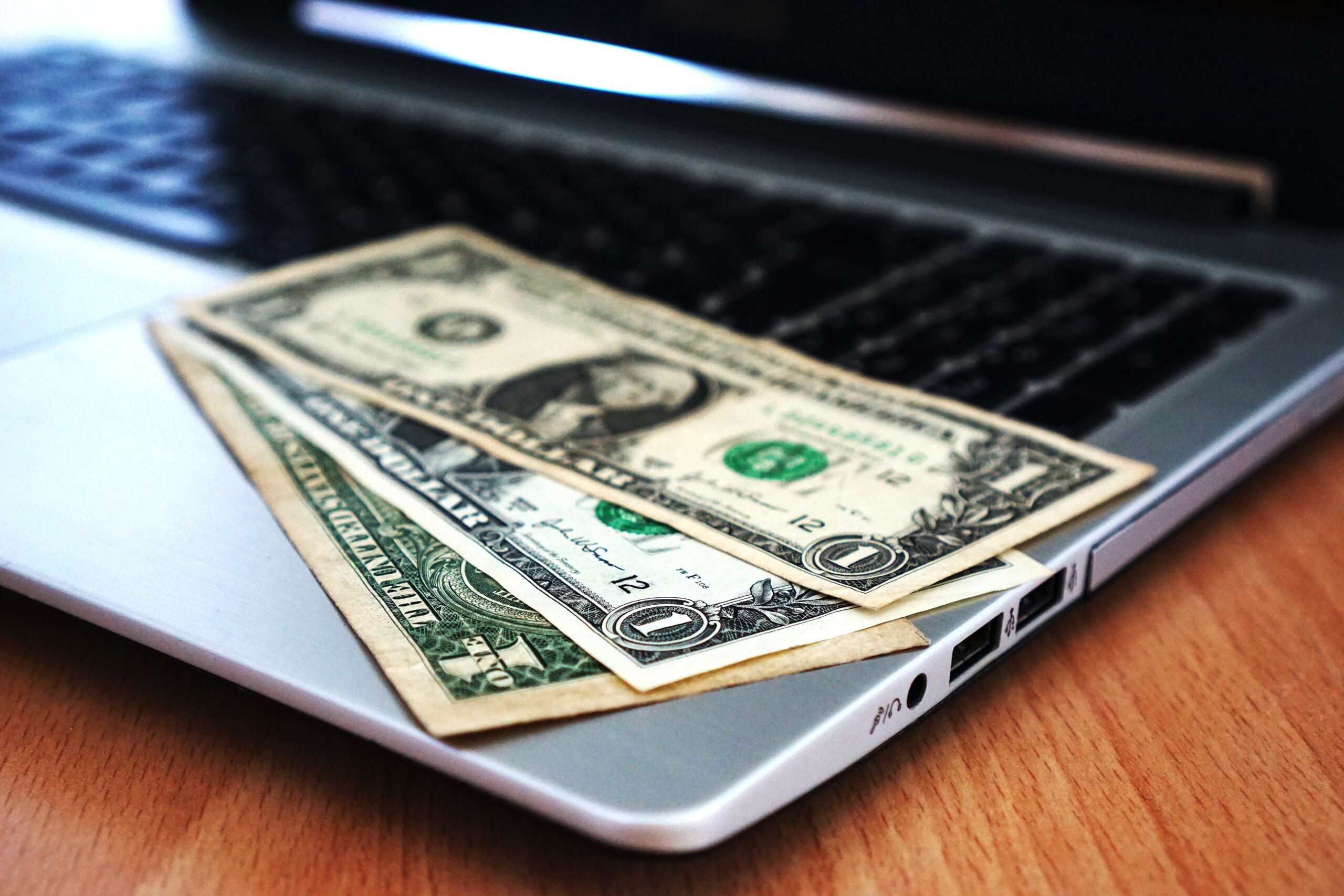 When the economy is in decline, all too often do business owners rush to tighten their belts and limit expenditures. While it is important to implement cost-saving measures in order to stay afloat, it's important to analyze the repercussions of these cuts so as not to throw out the baby with the bathwater. Unfortunately, marketing often finds itself on the chopping block, which can be a costly mistake.
"Although it's wise to contain costs, failing to support brands or examine core customers' changing needs can jeopardize performance over the long term. Companies that put customer needs under the microscope, take a scalpel rather than a cleaver to the marketing budget, and nimbly adjust strategies, tactics, and product offerings in response to shifting demand are more likely than others to flourish both during and after a recession."[1]
– Katherine E. Jocz & John Quelch, Harvard Business Review
In today's marketplace, marketing is not a luxury expense, it's an investment, and one that's especially critical for organizations in the competitive and consumer-driven healthcare industry. For example, a properly executed email marketing campaign can yield ROI of up to 4400%, or $44 for every dollar spent. Don't let the initial cost of marketing prohibit your organization from flourishing.
As part of the Economic Injury Disaster Loan, the SBA is extending sizable corporate lines of credit with a 3.75% interest rate, 30-year payback and 12-month loan deferral. These loans are specifically meant to be used as working capital aside from payroll, which is covered by the Paycheck Protection Program. Investment in marketing, growth and scaling opportunities may be wise uses of these funds. For instance, your event marketing budget could be temporarily scaled back and redirected, along with the loan funds, towards time-sensitive market research, as well as campaigns like Google AdWords that are currently performing well.
The short- and long-term pros and cons of cutting the marketing budget
The short-term benefit of marketing cuts is straightforward: the money you would have spent is now in your pocket. However, this can hardly be considered a pro when you look at how much revenue is foregone.
When it comes to slashing marketing budgets, Rebecca Matias of Callbox writes, "You know what happened to those companies that were quick to cut marketing budgets in past recessions? Most of them survived, of course. But they were all outperformed by competitors that maintained or even increased their marketing budgets during the downturn."[2]
Revenue in the form of ROI is simply left on the table in both the short- and long-term. In addition to the loss of revenue, the organization misses critical competitive advantages such as search engine rankings and social media presence. Without regular updates to the website, it loses functionality and becomes less appealing to prospects. Without a content marketing strategy, the competition emerges as industry thought leaders with trusted solutions. Without a comprehensive, well-thought-out marketing strategy, you lose out on a clear-cut path to meet your goals and achieve your vision. These examples are just a few ways cutting the marketing budget hurts the organization over the long-term.
Leveraging community: building partnerships that pay off
"What [exactly] is partnership marketing? 'Partnership' is now the more universally accepted term. It's been defined multiple times and in many different guises, but in its simplest form it can be described as:
'Where two or more brands collaborate via strategic marketing campaigns to help each other achieve their objectives. It is where a primary brand has the ideal product or service to complement a secondary brand; utilizing target audiences to improve their value proposition.'"[3]
– James Crystal, Econsultancy
Creating partnerships is a great way to boost your brand's visibility and reach a new audience. However, there are some important guidelines that will help ensure that the partnership is worthwhile:
Choose a company that makes sense for your organization: Aim for a partner that will appeal or be relevant to your target audience.
Make sure the partnership is mutually beneficial: Both partners should fill in the "blanks" that the other is missing. For example, exchanging data insights for referrals.
Protect your reputation: Thoroughly vet any potential partners to be sure that they are reputable and won't be a liability.
Create clear terms ahead of time: Before entering into a partnership, clearly articulate what it will entail to make sure there is accountability on both sides and avoid decision-making on the fly.
Over time, partnerships can truly pay off. In a down economy it's crucial to ramp up partnership efforts for long-term results. This takes a consistent and constant stream of people power to cultivate over time, and that can be difficult to sustain over time with a smaller marketing department. It may be more cost-effective to outsource support for partnership building, or it may be wise to appoint 1-2 people on staff to oversee it.
Creating consumer value now that hits top-line revenue later 
The temptation to charge a premium can be difficult to resist. However, it's not always the best solution long-term, and can be especially risky amidst the current economic downturn. 
"When customers evaluate a product or service, they weigh its perceived value against the asking price. Marketers have generally focused much of their time and energy on managing the price side of that equation, since raising prices can immediately boost profits. But that's the easy part: Pricing usually consists of managing a relatively small set of numbers, and pricing analytics and tactics are highly evolved.
What consumers truly value, however, can be difficult to pin down and psychologically complicated. How can leadership teams actively manage value or devise ways to deliver more of it, whether functional (saving time, reducing cost) or emotional (reducing anxiety, providing entertainment)?"[4]
– Eric Almquist, John Senior and Nicolas Bloch, Harvard Business Review
Instead, consider creating value for customers now that may not line your pockets today, but will lay the groundwork for a longer and more fruitful relationship that ultimately yields more revenue. Sometimes, creating trust and goodwill is more important than a quick payday. Consider things that your audience needs now, which you can identify through market research such as programmatic surveys. These surveys can take the collective temperature of your target audience and elucidate behaviors, fears, budgets, spending habits and more. This information can then be harnessed in order to update your marketing strategy and messaging. Using such voice of the customer data adds an extra dimension to your marketing efforts, allowing you to cut through the noise of COVID buzzwords and forge more meaningful B2C relationships.

3 ways to recoup revenue now
Don't wait for a solution
The current crisis in the US has truly separated the wheat from the chaff in terms of organizational leadership. Generally, those leaders that acted swiftly and decisively in the best interest of their business and team managed to keep their heads above water, while those who waited for more information became trapped in the feedback loop of conflicting news while their organizations suffered.
"Companies need to quickly and decisively reallocate resources accordingly to capture growth. The focus should be on launching the biggest and readiest initiatives, whether by adjusting sales-coverage models, tailoring product features to specific customer use cases, or shifting marketing spend to high-performing channels. The necessity of acting with urgency has allowed businesses to accomplish incredible things in short periods of time that would have seemed impossible just six months earlier."[5]
-Aimee Kim, McKinsey & Company
Now is the time to be proactive. Conduct the aforementioned market research to understand the new playing field, shift your messaging and offerings for maximum relevance now, invest in effective marketing tactics and commit to making the tough decisions. Those tough decisions may involve reducing staff, giving up your downtown office space or getting realistic about your 2020 revenue goals. Real leadership comes from forging one's own path instead of waiting to traverse someone else's.
Examine your revenue cycle
"Achieving revenue cycle efficiency is an immense challenge under normal circumstances with the rapidly moving parts in this industry. Now, more than ever, it's important for practices to enhance their revenue cycles to avoid further complications in this current business decline during the pandemic."[6]
-Dhruv Chopra, MBA, Diagnostic Imaging
Recalibrating your revenue cycle management (RCM) process can help bolster revenue by improving efficiency, especially in areas such as billing. Use technology to "scrub" your claims, which results in faster payment, fewer denials, increased cash flow and decreased work for your team. A billing service can help you identify gaps in billing information which can cause a negative financial impact. You might also consider consulting with a cash flow expert to identify ways to maximize cash flow now.
Utilize data to invest in marketing
Marketing is an investment, not an expense, and now is the time to invest wisely. Pull previous years' reporting and analytics data to examine which types of campaigns and tactics have been successful in the past. Cross-reference that data with the market research you have conducted, and shift the messaging, media and marketing tactics to be appropriate for the current climate. There will be organizations that will simply need to tweak their messaging and others that will need to explore a whole new audience and offering. The goal is to use the data at hand to make smart decisions about where to invest in order to generate revenue.
How is your internal marketing team weathering this storm? Share in the comments below or contact Big Buzz today to get scheduled.
Big Buzz is a marketing agency delivering a steady stream of move-in-ready leads to teams serving the senior living industry. For more than 15 years, Big Buzz has helped senior living marketing and sales teams nurture leads to increase occupancy, grow and scale. CEO Wendy O'Donovan Phillips is the author of the book Flourish!: The Method Used by Aging Services Organizations for the Ultimate Marketing Results, has been published in McKnight's, has been a regular contributor to Forbes, and has been quoted in The Washington Post, ABC News and Chicago Tribune. The Big Buzz leadership team regularly lectures in front of audiences ranging from 25 to 3,000 attendees, including at Argentum and various LeadingAge chapters. Agency awards and accolades include recognition for excellence by the American Marketing Association, Gold Key Award Winner by the Business Marketing Association, HubSpot Academy Inbound Marketing Certification, and Top Advertising and Marketing Agency by Clutch. 
Join the 13,000+ care professionals who read our weekly insights.
Get actionable learnings to apply now to attract warmer leads.