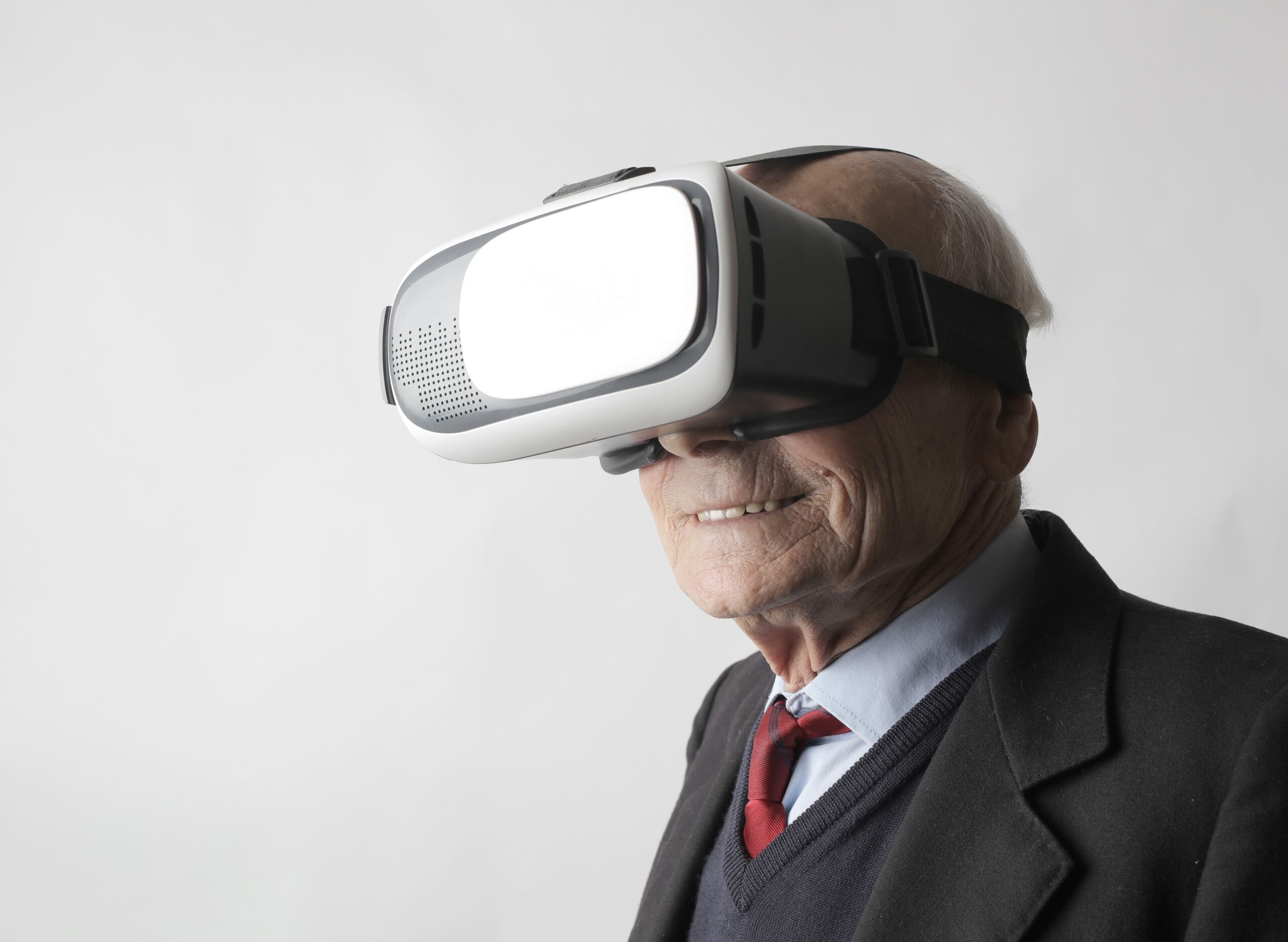 The term "virtual reality" might conjure mental imagery of careening through the cosmos in a spaceship or running from zombies in a futuristic video game, but senior living marketers are finding the emergent technology has applications far more practical. VR is already making waves in the senior living space, with companies like Viarama helping seniors on end-of-life care travel virtually to locales with great sentimental significance like their childhood home or the place where they met their spouse.
Technological strides like these can be big wins for senior living organizations. They can enrich the lives of residents in new and exciting ways while serving as significant value-adds for communities, allowing them to stand out from competitors through unique and innovative amenities. They can even supplement the marketing and sales processes themselves, helping bridge some of the physical distances borne out of recent state- and country-wide protocols and regulations. The monumental shakeup of the industry at large provides an opportunity to explore new measures that could create long-term changes for the better.
VR in the sales process
As a result of visitor restrictions and social distancing guidelines, virtual tours have become the norm for many organizations over the course of the year. These tours are a helpful solution during this complicated and uncertain juncture, but they come with many limitations. Video-streamed tours leave prospects beholden to looking only where the phone or tablet camera is pointing, greatly restricting the ability to explore and absorb as opposed to physical in-person tours. Click-through image-based web tours also leave much to be desired with their oftentimes flat imagery and isolated, unguided experience.
VR is helping organizations fully realize the potential of virtual tours through immersion and enhanced communications between sales teams and prospective residents or their families. Companies like Rendever are at the forefront of this digital transformation. Rendever has developed the EnvisionHome™ platform which, as its name suggests, helps virtual tour takers vividly picture what life will be like for them or their loved one. Using VR technology, prospects get a full 360° tour, leaving less to the imagination and allowing them to achieve a true "lay of the land." Admissions team members and sales teams use VR headsets and tablets to determine where exactly prospects are looking, which allows them to individualize tours and address areas of interest unique to each party, providing additional value to those in the sales funnel while forming a connection akin to that which is created during true in-person tours.
A mutually beneficial technology
As we touched on before, VR is creating never-before-seen opportunities and experiences for older adults. Not only can VR create experiences like climbing to the tops of mountains or exploring the depths of the ocean, but it can also help residents with mental cognition and physical health.
"We know that things like guided imagery and meditation can be very beneficial for cognition and things of that nature, and we also know that direct behavioral interventions can be very helpful for individuals as well."
–Aldrich Chan, University of Miami neuropsychologist and research associate
VR experiences allowing the individual to visit places with sentimental value, or bucket list locales they couldn't visit even while physically able, help combat feelings of isolation. Additionally, the technology can manifest in improved physical health. While exercise equipment is available in most communities, virtual reality can help motivate residents to use equipment like exercise bikes by simulating real-life settings, such as sunny meadows with chirping birds, during their ride. All of these experiences can be reflected in sales and marketing strategies to help organizations stand out amongst the competition. More importantly, utilizing innovative technology not only dispels common myths of life inside a community, but it also provides true and meaningful value to the quality of life your residents experience.
If you'd like to learn more about improving your tactics or get a free, no-obligation assessment of your current marketing strategy and how to optimize it to drive occupancies today, contact Big Buzz today to get scheduled.
Big Buzz is a marketing agency delivering a steady stream of move-in-ready leads to teams serving the senior living industry. For more than 15 years, Big Buzz has helped senior living marketing and sales teams nurture leads to increase occupancy, grow and scale. CEO Wendy O'Donovan Phillips is the author of the book Flourish!: The Method Used by Aging Services Organizations for the Ultimate Marketing Results, has been published in McKnight's, has been a regular contributor to Forbes, and has been quoted in The Washington Post, ABC News and Chicago Tribune. The Big Buzz leadership team regularly lectures in front of audiences ranging from 25 to 3,000 attendees, including at Argentum and various LeadingAge chapters. Agency awards and accolades include recognition for excellence by the American Marketing Association, Gold Key Award Winner by the Business Marketing Association, HubSpot Academy Inbound Marketing Certification, and Top Advertising and Marketing Agency by Clutch. 
Join the 13,000+ care professionals who read our weekly insights.
Get actionable learnings to apply now to attract warmer leads.