by Wendy O'Donovan Phillips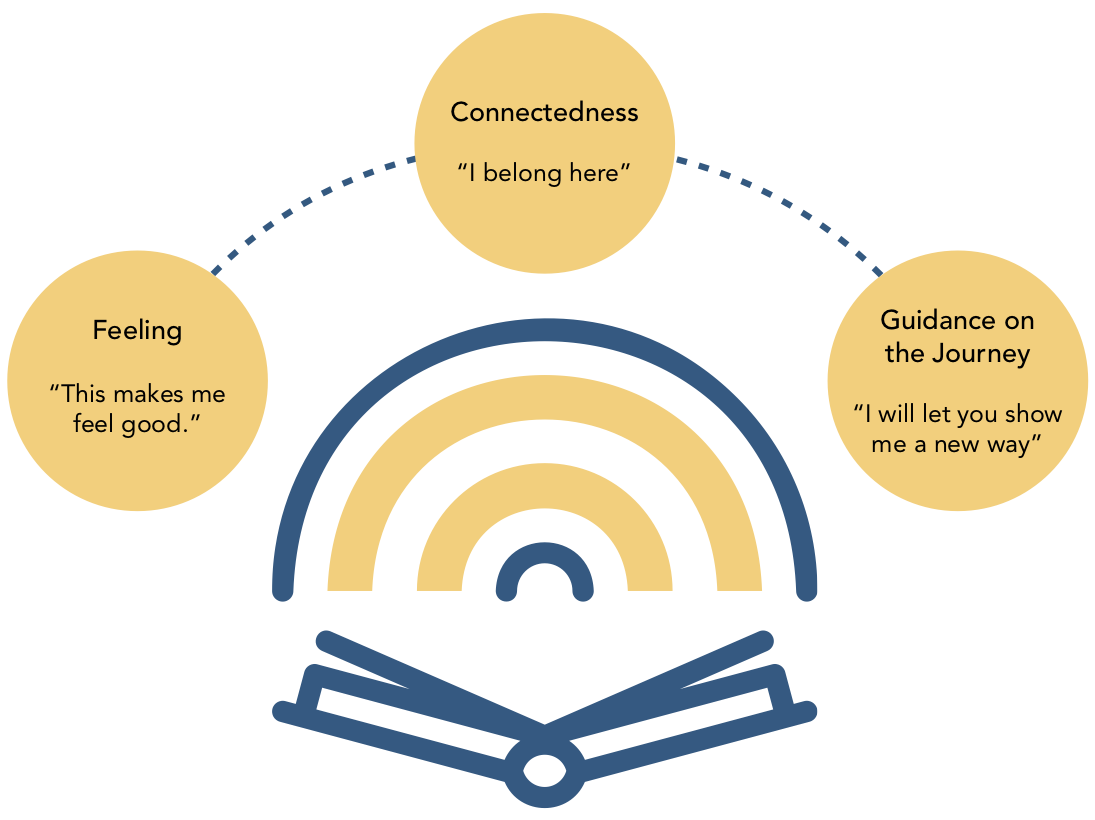 This entry is an excerpt from Big Buzz's 13-page "Complete Data-Driven eBook to Storytelling Marketing." To download the full version, click this link. While the data was culled from senior living professionals, our findings have applications across the spectrum of healthcare marketing.
Throughout history and across every culture, stories have been passed down from generation to generation to entertain, educate or inspire. Storytelling started as an oral tradition then evolved to pictures even before writing existed. (Think rock art.) A memorable story discloses previously unknown information, offers a new perspective on known information or reveals an unforeseen twist or development. Aesop's Fables, the Arabian Nights and Shakespeare's plays are just a few examples of history's best-known stories.
In marketing, storytelling is primarily used to bolster brand loyalty. Giles Lury, author of How Coca-Cola Took Over the World: And 100 More Amazing Stories About The World's Greatest Brands and Prisoner and the Penguin: And 75 Other Marketing Stories, suggests the effectiveness of storytelling in marketing ties back to a deeply rooted human need for entertainment.
In our research, three trends emerged:
Feeling
People defined storytelling primarily as a means to evoke feeling or elicit an emotional response. The feeling may be one of pleasure, a sense of belonging, a sense of loyalty or confirmation of previous experiences, thoughts or feelings. One respondent described this synapse as the moment "the potential buyer, user or client can identify with the brand as it holds their same values or ideas."
Connectedness
Overwhelmingly the data showed feeling ties directly to a sense of connectedness. I relate to you, you relate to me. We understand each other. Let's work together. We must not stop at education; rather, it's better to take prospects all the way through inspiration into feeling ready to take the next step with you. One participant said the purpose of storytelling is to "make the prospect feel enough to take action."
Guidance on the Journey
The data indicated that storytelling should take the reader from where they are to someplace new. You are the guide. You know the reality of older adults not currently in a community or under care. Equally, you know the reality of those fully immersed in community life toward the end of life. You see the wonder and possibility.
Take your audience by the hand and guide them to that place. Think of it as taking them down a path, pointing out all the little nooks and crannies along the way: here is what it feels like to walk our gardens, here is what it feels like to easily gather with people like you every day, here is what it feels like to be cared for, here is what it feels like to move, here is what it feels like to open a whole new chapter in life.
One respondent shared the importance of painting a clear picture. Indeed, the more detailed the story, the more moving and actionable it is.

A memorable story discloses previously unknown information,
offers a new perspective on known information or
reveals an unforeseen twist or development.
Big Buzz is a marketing agency delivering a steady stream of move-in-ready leads to teams serving the senior living industry. For more than 15 years, Big Buzz has helped senior living marketing and sales teams nurture leads to increase occupancy, grow and scale. CEO Wendy O'Donovan Phillips is the author of the book Flourish!: The Method Used by Aging Services Organizations for the Ultimate Marketing Results, has been published in McKnight's, has been a regular contributor to Forbes, and has been quoted in The Washington Post, ABC News and Chicago Tribune. The Big Buzz leadership team regularly lectures in front of audiences ranging from 25 to 3,000 attendees, including at Argentum and various LeadingAge chapters. Agency awards and accolades include recognition for excellence by the American Marketing Association, Gold Key Award Winner by the Business Marketing Association, HubSpot Academy Inbound Marketing Certification, and Top Advertising and Marketing Agency by Clutch.
by Wendy O'Donovan Phillips
Share
Join the 13,000+ care professionals who read our weekly insights.
Get actionable learnings to apply now to attract warmer leads.