by Wendy O'Donovan Phillips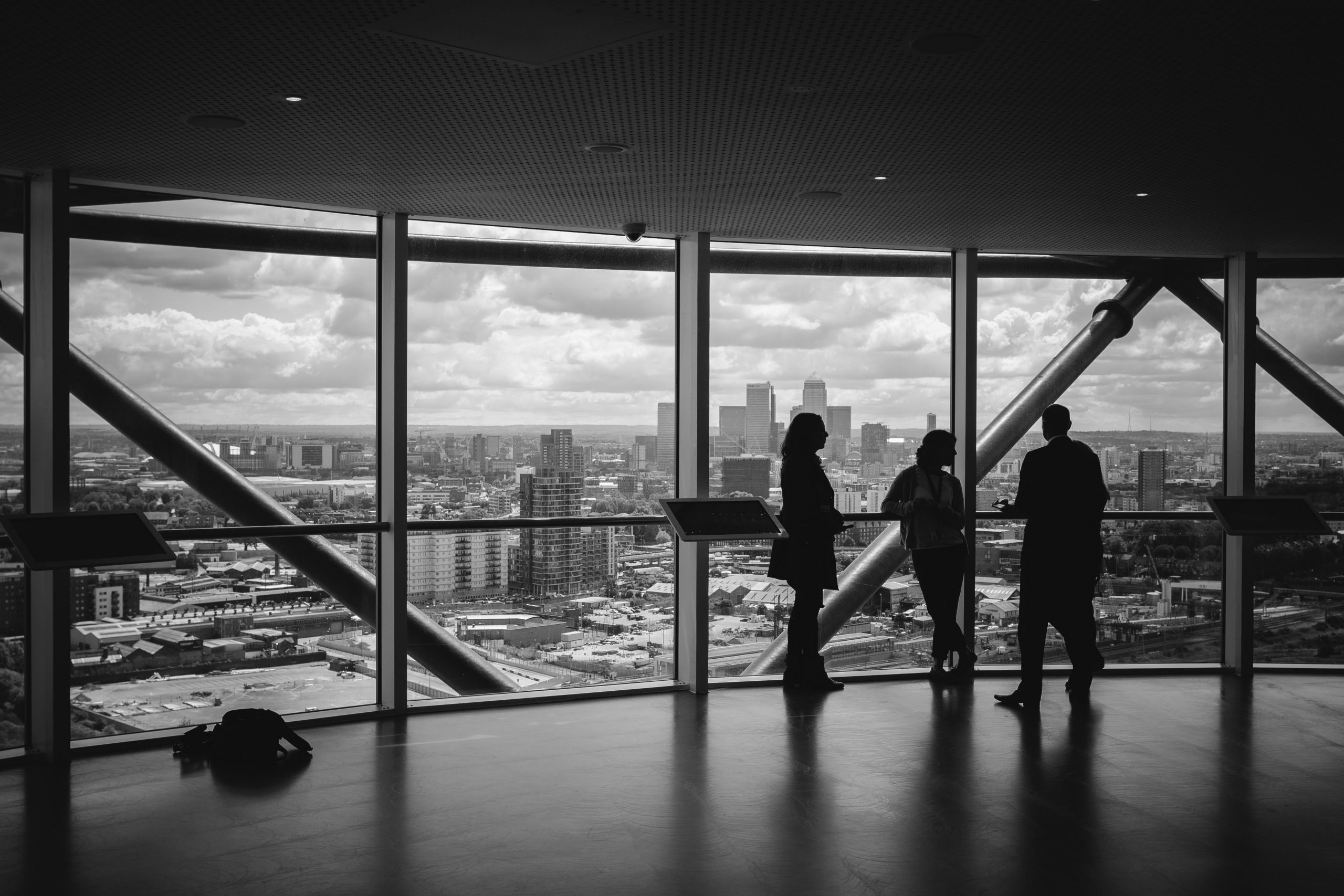 Your competition has a one-year strategic plan, of course, and some may have 3- to 5-year plans, but they don't have the vision you have. Consider what your organization will look like 20 years from now, or once you have exited. Imagine bringing your vision to life for your team now and what impact that will have over the years to come.
What legacy will you leave? How will marketing help?
Herein, we explore these everyday marketing functions that, when combined with vision and strategic planning year after year, can build the legacy you envision:
Own your brand
Nail recruitment marketing
Trust your leadership team
Promote healthy tension
Go further with your triple bottom line
As you read, consider your team's daily contributions to these areas of the business. Get curious about how you might elevate team-wide thinking on these strategies to transform today and leave a great legacy tomorrow.
Own your brand
What kind of relationship do you want your brand to have with the people who consume it? The answer to this question gets right at the heart of the type of legacy you want to leave. In brand personality studies, there are four possible answers:
Provide structure
Connect people
Leave a mark
Lead a spiritual journey
Voice-of-the-customer and programmatic survey data reveal the brand personality that people most associate with your organization, and competitive research ensures you can own a particular brand positioning. With that validation, you can go bold in the market with a message that truly resonates and, over time, creates a legacy for the organization. 25 of the most valuable healthcare brands achieved this level of brand greatness with relentless research, strategy, evolution, implementation and measurement.
Ogilvy writer David Fowler suggests, "Brands are an essential reference point for our world… They're the markers we use to make sense of life."[1]
What is brand, exactly? Brand has been defined in myriad ways over the history of brands, which reaches back to ancient times, and branders, which may have begun with the Qin Dynasty. Fowler posits, "David Ogilvy thought of brands as complex symbols with advertising being one component. British marketing sage Jeremy Bullmore described them as birds' nests, collections of feelings, experiences, and yes, advertising. When you consider the idea of brands beyond products, they become representations, symbols, or elements in our lives." Here at Big Buzz, we define brand as the collective mindshare of your most valuable customers and how that mindshare is projected to your world. 
Indeed, legacies are left by people, not necessarily brands. Thus, the brand must be personified in order to have lasting impact. Fowler writes, "Brands do more than just symbolize. They attract or repel, in part by what David Ogilvy called 'the personality of the brand.' As with people, that attraction is the starting point for a relationship."
The working relationship starts with brand, is warmed in marketing, initiated in sales, made full in client services and made lasting when the client becomes a brand loyalist and ambassador. Brand impacts the entire lifecycle, such is its importance.
Nail recruitment marketing
Everything is marketing in recruitment. The job description of yesteryear transforms today into a compelling advertisement for an open position at a great organization. Rote interview questions of the past weeded out those unable to do the job, and culturally relevant interview questions of today reveal the top candidate who is a true fit for each position.
Lyfe Marketing co-founder Rob Frohwein says, "One of the most important things we've done is design job interviews to figure out whether people are self-aware. We ask a bunch of really bizarre questions: What's the one word you'd like on your tombstone? What's your favorite curse word? People are like, 'Why the heck are they asking those questions?' They're intended to see if people know what they're good at and know what they suck at.'"[2]
Words matter in the interview. What words is your candidate using? Do they align with the company culture? Maya Angelou famously wrote, "When someone shows you who they are, believe them the first time." Listen intently to hire the right people. Be rigorous in the pursuit of top talent that fits your culture.
I once had a recruiter who insisted I write down verbatim every word the candidate said. I thought it was crazy at first, then saw things I would have never otherwise caught: the gentleman who made three jokes in 30 minutes about drug and alcohol abuse, the woman who very clearly stated her dream job was a far cry from the job for which she was interviewing, the guy who made subtle gender discrimination comments throughout his interview. In reviewing post-interview notes, the trends showed reality: these were not our people.
Recruitment is really about communication, and natural language processing can hinder the process by inadvertently allowing gender bias. In his podcast featuring Pipeline Equity CEO Katica Roy, Paul Michelman says, "Using AI and natural language processing, software can identify bias in performance evaluations and point organizations toward making better decisions about promotions and new opportunities for employees." [3]
Roy encourages, "If we fundamentally change the decisions that we make about our talent, we can actually accelerate the time to closing the gender equity gap."
Once you have the right people on deck, it's time to delegate and trust. Here at our firm, we believe when we are great to our team members they will be great to our clients and everyone will thrive. Show people you trust them, and they will build trust with prospects and clients. Treat them like adult experts, and they will treat others like adult experts. What words does your team use to create or deflate trust? A sense of expertise?
Christine Tao, Co-founder and CEO at Sounding Board says, "Treat your employees like adults and allow them to manage their own time. Create a culture that allows people to integrate their personal and professional lives. And make sure your executives and leaders model this openly – not hiding doctor and family appointments behind private calendars. You'd be amazed how much further this goes than having kombucha on tap.[4]
Frohwein agrees, "Treat everybody like an adult. Make sure they understand what their responsibilities are… Most people are going to do the right thing, and there are going to be a few who try to take advantage of every last thing you do… Create policies for the many. Don't create policies for the few. Then, be willing to fire people who aren't working out."
Trust your leadership team
Call it what you will: emergent order, divine intervention, unity in fellowship. Fact is, wherever two or more people get together, a sort of magic happens. This is true of highly functioning leadership teams.
According to Stephen A. Miles and Michael D. Watkins, writers for the Harvard Business Review,
the four pillars of success in complementary leadership are: a common vision, common incentives, communication, and trust.
A common vision
A sound Strategic Planning Model process begins with a vision statement to create a different future for the organization. The vision statement is what directs everyone on your team to where they are going and why it's important to get there.
Vision statements:
Can be qualitative, quantitative or superlative
Are forward-thinking (5+ years)
Provide direction
Are descriptive and provide a clear picture
Are bold and serve as the organization's North Star
Here are examples of vision statements:
Alzheimer's Association: A world without Alzheimer's disease.
Cleveland Clinic: Striving to be the world's leader in patient experience, clinical outcomes, research and education.
Leukemia & Lymphoma Society: Cure leukemia, lymphoma, Hodgkin's disease and myeloma, and improve the quality of life of patients and their families.
Once the leadership team crafts and agrees upon a singular vision statement, it is their job to communicate that vision out loud at least once weekly to the larger team to offer direction and a sense of purpose. Is your vision statement an active and inspiring tool, or a dusty sentence that lives somewhere on your website?
Common incentives
When the leadership team agrees upon common incentives, they are well equipped to motivate the team to take right action. The right action is clearly defined in "strategies" column of your Strategic Planning Model.
Communication
Ideally, the leadership team shares the Strategic Planning Model, complete with the vision statement, with the larger team once weekly, incentivizing each individual to commit to one or more actions that will positively impact marketing outcomes. In a separate session, the leadership team meets weekly amongst themselves to resolve challenges and answer questions that arise on the path to completing strategies, meeting objectives and reaching its Big Important Goal, usually the highest financial goal for the company. We prefer EOS's L10 structure for these meetings.
Trust
Follow up strong recruitment marketing with strong internal marketing. At every possible turn, remind your amazing team why they wake up wanting to come to work. Communicate to them their total compensation, including the value of their retirement plans, healthcare benefits, profit sharing and paid time off. Offer and participate in coaching to keep your own mindset healthy and to inspire the same in others.  Smile, make eye contact, thank people. These little daily communications make people loyalists to your team.
Unlike the recruitment marketing process, the formation of a leadership team is far more organic. Miles and Watkins continue, "[Leadership] teams emerge from a process akin to natural selection, in which leaders—through a mixture of succession planning, unexpected opportunities, personal capabilities, and self-selection—over time come to perform complementary functions."
Who on your team shows up in a leadership mind frame every day? Who could you envision growing into the positions of existing leadership team members? Who possesses capabilities or gifts that your current leadership team lacks? What is your next right action to forming a leadership team with that person or integrating her into your existing leadership team?
Promote healthy tension
Which of these phrases best describes your team?
Copasetic with most people satisfied with the "status quo," exhibiting a low energy level and producing bland work
Driven and focused with people having high-energy, strategic conversations and turning out highly creative marketing solutions
Intense environment with team members combating one another or sickness and projects often stalled, over budget or not producing returns
Breaking down with regular absenteeism or turnover and regularly missed deadlines and budgets
The Cornell stress continuum graph demonstrates teams are at peak performance when healthy tension is present.[5]
Healthy tension on a marketing team starts with the project manager (PM). This person vets each project request to ensure it will help the team achieve the organizational vision and highest financial goal, serve the overall marketing strategies and keep the team on time and on budget in achieving returns on marketing investment.
Otherwise, the project request is handed back through a client-facing marketer (CFM) to the requestor with either an explanation of why it was declined or a timestamp of later prioritization. On an internal marketing team, the client-facing marketer's clients are typically department heads, executives or location-level team members who regularly make requests of the marketing department. The project manager and client-facing marketer are two distinctive roles: the former is the "no" person, the latter is the "yes" person. For example:
CFM: Larry in IT wants us to update the web portal with these edits by end of day.
PM: [Considers the strategies agreed upon in the Strategic Planning Model.] Hmm, I don't see that as a high-priority strategy, but it could help with our strategy of "Improving internal infrastructures between IT and marketing," which we have prioritized for next quarter. This week we need to focus on the awareness campaign for our new target audience as planned.
CFM: [Has a great working relationship with Larry, and is biased to a positive outcome for the IT department.] Well, Larry is pretty hot about this. Can we make a concession this once?
PM: [Has no contact with Larry, but does have a deep commitment to his fellow marketers to keep them on track and on budget.] Tell you what, tell Larry to fill out this change order. If he's willing to be satisfied with a more rudimentary solution, we can get it done by the end of the month by postponing a few of his other marketing projects.
This approach puts the responsibility back on the client and safeguards the marketing team's time and focus. At the same time, it preserves the marketing team's relationship with team members in other departments, ultimately positioning them as experts for the organization.
Who better to market the organization than the marketing experts you so carefully recruited? Isn't that expertise worth protecting with a solid project management function?
Go further with your triple bottom line
Simon Sinek suggests, "There's no such thing as winning business. Business is an infinite game… Of course, money matters, but the people matter more." [6]
Marketing is a human business. It is our job to connect on many levels to one another, many people connected with our brands and the many more who one day may be positively affected by our brands. And yet, too often we neglect people and the planet we share in pursuit of profits.
Corporate responsibility and sustainable development world authority John Elkington coined the phrase "triple bottom line" in the 1990s. He writes, "For those not familiar with it, the triple bottom line is a sustainability framework that examines a company's social, environmental, and economic impact." And now, he's recalling the term.[7]
Why?
He continues, "…success or failure on sustainability goals cannot be measured only in terms of profit and loss. It must also be measured in terms of the wellbeing of billions of people and the health of our planet, and the sustainability sector's record in moving the needle on those goals has been decidedly mixed. While there have been successes, our climate, water resources, oceans, forests, soils and biodiversity are all increasingly threatened. It is time to either step up — or to get out of the way."
A marketing team focused on goals without vision has already lost Sinek's infinite game. Those goals are almost always tied to revenue or profit or market share, or finite measures. The marketing team is told to reach the goals, but not given purpose.
Consider that, when aligned under a common vision, your team has the power to make sustainability profitable, to earn future profits on today's great choices concerning people and our planet. For example:
Stimulate the local economy by hiring talent and encouraging more people to spend.
Locate in an energy-efficient, conscientious place that recycles and protects resources.
Connect ideas and concepts to people who would otherwise not know how to do what you do.
Make a difference with individuals on your team by offering mental health perks.
In each of these examples, you increase awareness, attract more customers and eventually reap more profits. And in some, you even improve workplace performance.
There is a misconception that companies even know how to be sustainable in the first place. Imagine the logistics nightmare for a company of 500+ employees to upgrade software services in the name of sustainability. Executives may perceive such a change to be too large an expense in the short term. Too many modern companies see sustainability as a great investment that will save money in the long run, but don't know where to begin. Many have operated a certain way for decades and need support. The right guidance in identifying and making those shifts can make all the difference.
***
Legacy is more than contributing to a profitable, growing organization. Harvard Business Review contributor Clayton M. Christensen writes, "Frederick Herzberg… asserts that the powerful motivator in our lives isn't money; it's the opportunity to learn, grow in responsibilities, contribute to others, and be recognized for achievements." [8]
Sinek says, "If we commit ourselves to a just cause, the great thing is we take a lot of people with us and change the world for the better. Isn't that the point of an infinite life? To leave this world in better shape than we found it? To leave the companies we work with in better shape than when we started? We can literally live on beyond our own lives."
How do you and your team already play an infinite game? What will you amplify in 2020 to begin building your legacy? Comments below are welcome.
Big Buzz is a marketing agency delivering a steady stream of move-in-ready leads to teams serving the senior living industry. For more than 15 years, Big Buzz has helped senior living marketing and sales teams nurture leads to increase occupancy, grow and scale. CEO Wendy O'Donovan Phillips is the author of the book Flourish!: The Method Used by Aging Services Organizations for the Ultimate Marketing Results, has been published in McKnight's, has been a regular contributor to Forbes, and has been quoted in The Washington Post, ABC News and Chicago Tribune. The Big Buzz leadership team regularly lectures in front of audiences ranging from 25 to 3,000 attendees, including at Argentum and various LeadingAge chapters. Agency awards and accolades include recognition for excellence by the American Marketing Association, Gold Key Award Winner by the Business Marketing Association, HubSpot Academy Inbound Marketing Certification, and Top Advertising and Marketing Agency by Clutch. 
[1] Fowler, David. Brands. So What?, March 17, 2018.
[2] Albert-Deitch, Cameron. Culture Is Not About Providing a Company Keg. It's Hiring People Who Actually Want to Have Beers Together. Inc. Magazine. November 2019.
[3] Michelman, Paul. AI's Role in Achieving Gender Equity. Three Big Points. MIT Sloan Management Review. February 4, 2020.
[4] Fish, Quinn. Mom Who Left Work at 2 Because of Kids: 'The Best Perk Is Treating People Like Adults.' Working Mother. November 25, 2019.
[5]  Holcomb, Keith. MacAulay talks about the power of 'engaged presence.' Columbus Airforce Base. May 11, 2018.
[6] Sinek, Simon. How to Motivate People, Transform Business, and Be a True Leader. Impact Theory. Oct 15, 2019.
[7] Elkington, John. 25 Years Ago I Coined the Phrase "Triple Bottom Line." Here's Why It's Time to Rethink It. Harvard Business Review. June 25, 2018.
[8] Christensen, Clayton M. How Will You Measure Your Life? Harvard Business Review, from the July–August 2010 issue.
by Wendy O'Donovan Phillips
Share
Join the 13,000+ care professionals who read our weekly insights.
Get actionable learnings to apply now to attract warmer leads.