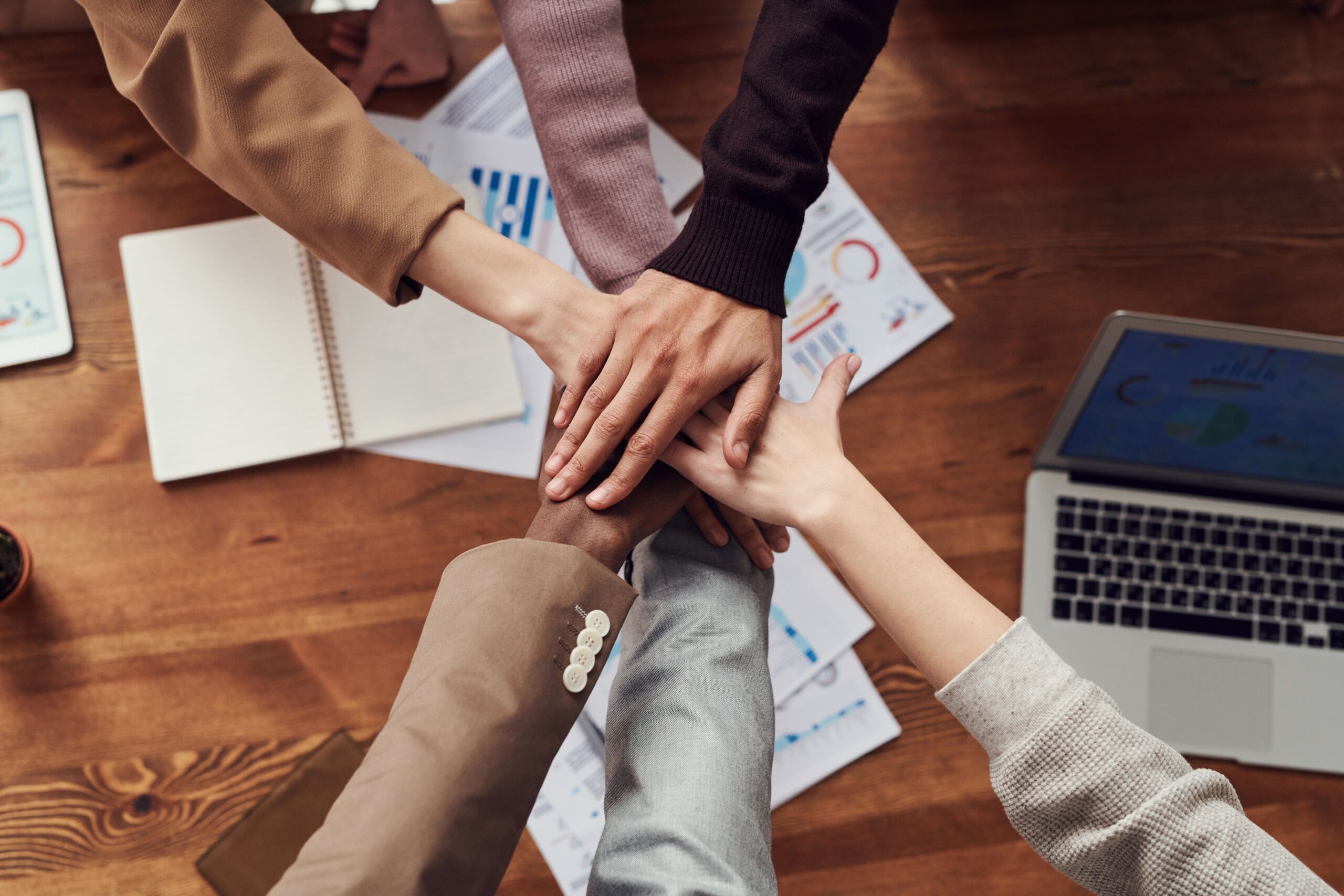 The last few months have taken a toll on teams across the nation, sparing few organizations and industries. As a business owner or organization leader, you have likely had to take a microscope to your expenses to determine where to cut costs in order to stay afloat. This can often mean cutting back on marketing, including reducing the size of your internal marketing team. Not only can this be an emotional decision, impacting the lives of those you work alongside, it is often accompanied by an overwhelming sense of uncertainty and chaos in terms of how critical marketing operations will continue. If you have recently made decisions that impact the size and capabilities of your marketing team, the future may seem a bit daunting. However, know that there are plenty of ways to overcome some of these challenges with strategy and resourcefulness. Read on to explore how to maximize the efficiency of your team.
Outsourcing
"Marketing departments, whether one person or one hundred, have … a lot of balls to juggle, [including] lead generation, PPC, SEO, website design, social media, PR, [and] content creation. It's no wonder that sometimes all of it can't get done with just the people you have in house. Maybe your current team doesn't have the skills to do it, they don't have the time to do it, or you don't have the budget to hire more in-house staff to do it. And that's why we outsource."[1]
-Corey Wainwright, HubSpot
Executing a successful marketing strategy can mean having a lot of irons in the fire, measuring and analyzing the right results, reevaluating the size of each strategy as you go to maximize efficiency and keeping up with marketing trends. Marketing is greater than the sum of its parts, so each part must be perfectly calibrated to function effectively.
When working with a newly downsized team, this can seem intimidating or even downright unrealistic. How can output be the same with less people? How can burnout be avoided?
Hiring an outside expert or firm to augment the strength of your existing team can ensure that your marketing strategy is firing on all cylinders to make it an effective, revenue-generating force. That said, there are some positions that are more easily outsourced than others, with certain roles being best suited for a marketing agency and others for a freelance professional.
Roles to Outsource to an Agency
"Gartner's most recent annual CMO Spend Survey revealed that marketing leaders' priorities are shifting — and therefore, so are their budgets. Now, they're spending about a quarter of their budget on marketing technology (down slightly from last year) and a quarter on paid media (up 10 percent from last year). The remainder of marketing leaders' budgets are split fairly evenly between internal labor and outsourced agencies."[2]
-Mike Sweeney, Right Source
Ideally, the outsourced agency is a fine-tuned machine comprised of specialists in each area of marketing, and taking advantage of this degree of specialization can really move the meter on your marketing efforts, especially when your current team is missing a few key roles. Agencies come with knowledge, experience, processes and tools that are rarely possessed by a single in-house hire, so when multiple roles are needed, outsourcing to an agency that can cover multiple needs without having to take on multiple salaries is often ideal.
Below are some recommended roles to outsource to a marketing agency:
Marketing Strategy Expert

Your marketing strategy can feel complex or overcomplicated with a smaller team having to manage it all. Successful agencies have boiled strategy down to a science. Leaning on their expertise can help shift your mindset from "throwing darts in the dark" to focusing on the handful of areas that will really move the meter. We suggest using the Strategic Planning Model, a one-page document that includes everything your marketing team needs to know and do in order to be successful. It starts with the organization's vision and highest financial goal, and includes specific strategies required to meet that goal and the key performance indicators to monitor to ensure the right actions are being taken. This one-page document will serve as the map for your marketing team, aligning everyone on overall direction, right actions to take week by week and right metrics to measure optimize efforts.
Messaging Expert
Strong messaging is the foundation of a successful marketing campaign – and it's more than just the words on the page. The right messaging is built from data (programmatic surveys, voice-of-the-customer data, competitor research, etc.) so that it is most effective in reaching your desired audience and inspiring them to act. It can be challenging for internal marketing departments to create this messaging at times because they are so close to the product or service. They may know it so well that marketing messaging may end up being a list of features, rather than true benefits that inspire readers to learn more, buy now or refer. Utilizing an outside messaging expert can help bring together internal product/service knowledge and outside consumer insights for the ideal messaging blend. Messaging strategies take a variety of forms, including emotional (using feelings to sell), unique (showing how your organization differs from the competition), generic (selling a category rather than a specific brand), positioning (being the best), brand image (making a psychological connection with potential buyers) and preemptive (being the first to offer the solution). An outside agency with a messaging expert on hand will be keenly aware of these types of messaging strategies and will help your internal team decide on which is best for your organization's marketing campaign.
Backend Website Programmer
Developing the back end of a website is a formidable endeavor, and if your team lacks a specialist in this area it's unlikely you will be able to get a new site off the ground. What's more, website programmers can be extremely pricey to keep on staff full time. A successful agency's backend developer will be proficient in the required languages (e.g. Java, PHP, Ruby on Rails, Python, etc.) and know where and when to deploy them. This role is essential when new tools or features need to be implemented, which is common as web platforms need regular updates to operate smoothly and remain secure. They're also invaluable to parse what can seem like incomprehensible code left behind by a previous developer, which can impede the ability to update and maintain a website's operation.
Roles to Outsource to Freelancers
"If you are hiring [freelancers] for a specific job like content writing or social media account management, they probably will be able to ensure quality for that specific task they are hired for. A freelancer may not necessarily understand your niche that well as compared to an agency which has several professionals to choose from, with niche wise experience. This doesn't mean freelancers are not competitive. Many freelancers thrive because of certain [specialized] skills."[3]
-Asad Butt, Quoracreative
Hiring freelancers is great practice for completing tasks such as graphic design, social media management and development of marketing materials. It's much easier to familiarize yourself with the work of a freelancer since they generally have ready-to-read portfolios, as opposed to an expert within a marketing agency where you'll likely need to get through a layer or more of communication to determine who completed which project and how they approach their work. Below are some roles Big Buzz recommends outsourcing to freelancers.
Graphic Designer
Freelance graphic designers will have their portfolios on display, allowing you to find the one that fits best with the project(s) you are looking to complete. The right designer is adept at adhering to brand guidelines and standards, and is able to interpret verbal and written directives in a way that captures the vision of the employer. Additionally, using freelance talent for graphic design allows you to scale your team depending on work volume so you needn't overspend on payroll.
Front End Web Developer
This is also a great role to outsource due to the mammoth nature of website builds. If you only have one designer in-house for your whole organization, they may feel overwhelmed needing to juggle the complex creation of a website with their other design tasks. They inevitably sink into tactical action, edging out strategic thinking required for the job. Outsourcing this duty can help ensure a website that's fully fleshed out, without the risk of things looking rushed or not functioning properly.
Roles to Keep In-House
"When the primary focus of our marketing finally shifts from mass broadcasting to discrete customer relationships, is that something we really want to send to an outside company? Do we want somebody else to own that?"[4]
-Mark Schaefer
While we are strong proponents of outsourcing, it's true that some roles should stay in-house when possible. Maintaining relationships with consumers or even other divisions of your organization is greatly inhibited with outsourced roles, and in some instances it's better to have someone that truly knows your organization and your industry. Below are some roles that we recommend keeping in-house.
Project Manager
Right now, your smaller team needs a project manager more than ever, and it's advisable that this individual comes from within your own ranks. For starters, outsourced workers are likely to be siloed primarily to the roles for which they were hired. Project managers, however, need to have a full vantage point of the entire marketing department so that they can assign tasks and projects in a functional way. Not only that, but they should also have an understanding of the project timelines as they pertain to each of these roles. Project managers keep a watchful eye on hour expenditures and employee productivity, which outsourced help may not be able to do as easily.
Client Services Manager
Managing client relationships is a delicate process. With client requests varying greatly between quarterly check-ins and daily updates, it's best to keep this role in house, with a team member fully committed to client needs. A strong account manager knows your organization and industry inside and out, they know how to communicate with clients and the staff that serve them, and they can manage multiple requests at once with ease and grace. Additionally, they have a vested interest in the success of both clients and the organization. One can't prosper without the other.
A smaller marketing team does not mean you can't have big results. How is your internal marketing team weathering this storm or even thriving? Share in the comments below or contact Big Buzz today.
Join the 13,000+ care professionals who read our weekly insights.
Get actionable learnings to apply now to attract warmer leads.