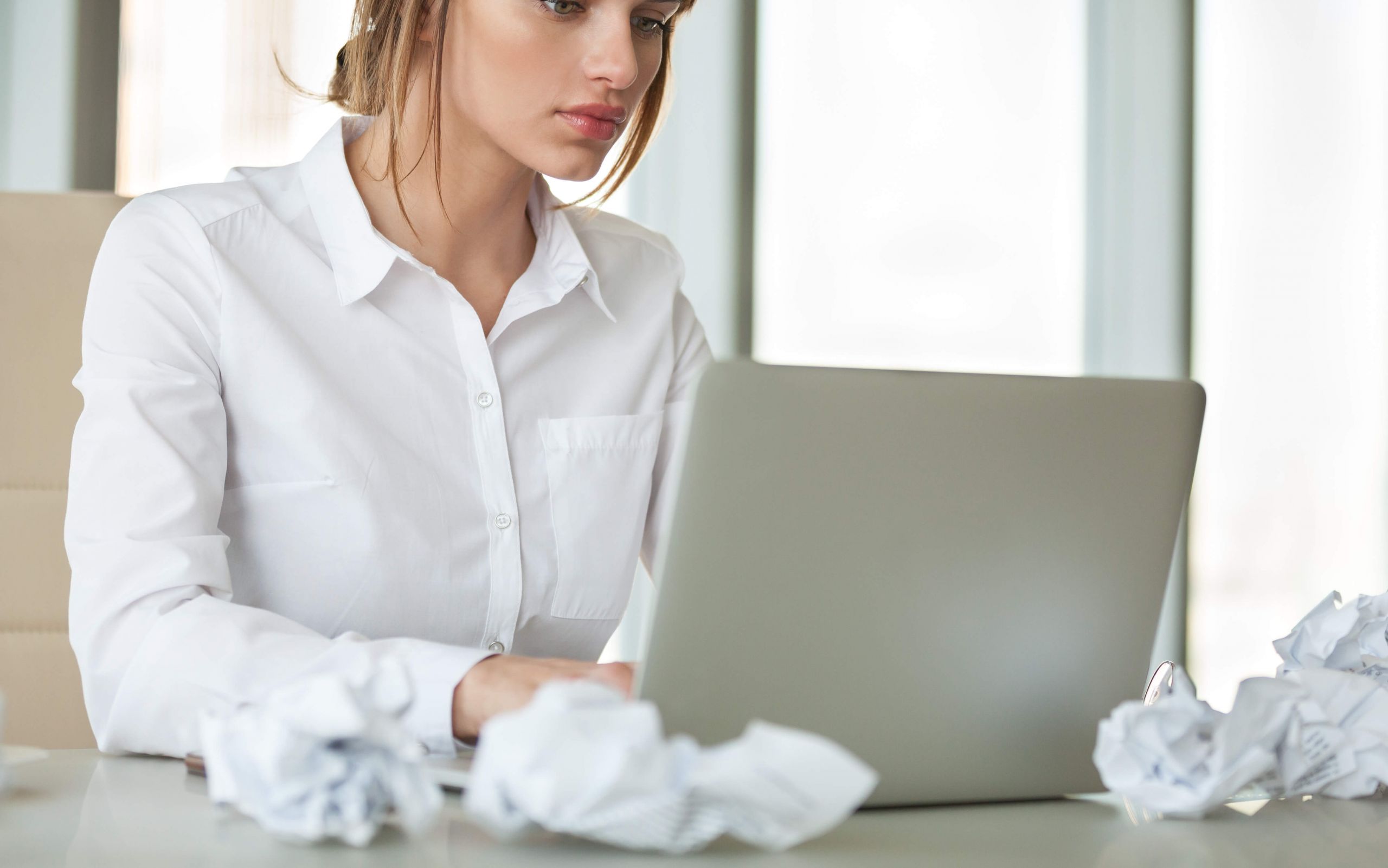 It's no secret that consumerism is changing the way the U.S. healthcare system operates. In fact, it's a hot topic of the last few years, and Big Buzz has reviewed it extensively in our weekly blog. For those unfamiliar with the concept, essentially the scales of advantage have tipped in favor of the healthcare consumer: they have more choices, more power, and more discerning tastes than ever. Whether we like it or not, people are shopping for healthcare the same way they are shopping for shoes. Folks are conducting price comparisons, entrusting peer reviews more than professional accolades, jumping from provider to provider to save money and building weaker relationships with their healthcare providers.
This means you must take every possible step to edge out the competition and gain favor in the eyes of the consumer. Now more than ever it's paramount to consider every interaction between your organization and the patient or client. No longer is quality of care the singular barometer by which a healthcare entity can be judged – in fact there no longer is a single barometer. Care is invaluable, but it is only a small piece in the puzzle in the entity's continued success. The organization must provide the ideal customer experience from first contact to post-purchase follow up, with a simple and convenient customer service as well as cohesive brand experience every step of the way.
Because of this developing need for effective and ongoing consumer interaction, a strong marketing strategy is absolutely critical – and the appropriate research must be conducted to identify which methods will be the most effective. Many healthcare marketers view procurement as an expense rather than an investment. The opening statement from Buying More for Less: How to Avoid the Marketing Procurement Dilemma says it all:
A great advertising agency once wisely stated that the problem with most communications is that we round things off to accommodate the crowd. We soften our sharp words, and we file down our prickly arguments so their edges are less grating. We collect input from the many and craft our words with careful precision so that everyone feels consulted and included. We drift inch by inch toward the twin goals of not giving offense and leaving ourselves a way out if we do. And in the process, we fail in our communications. (Preece and Wohlwerth, 2014).
What a waste!
Even the most sophisticated healthcare organizations often fail to invest in the right marketing efforts, instead spending on relatively small or short-term initiatives that don't provide returns. Or, they allot the right investment amount then squirrel away those marketing dollars on dull communications that only add to the clutter in the marketplace.
However, there is a reason that long-term, strategic marketing costs what it does: its correlated value. The old "spend money to make money" adage is truer than ever here, and the ROI to be harnessed from strategic marketing can be staggering. For instance, for every individual dollar spent on well thought out email marketing, your organization can expect an average return of $32. With payoffs like these, the initial cost begins to sting less and less.
At the end of 2019, Big Buzz surveyed a broad group of decision makers within the healthcare industry, from CEOs and CMOs to Directors and VPs of Marketing
73% of respondents reported that they were using social media marketing, while 66% said they used search engine advertising (SEA). Search engine optimization (SEO) came in surprisingly low at 36%. Patients, and consumers as a whole, will utilize and research on several different platforms before deciding, especially when their health or that of their family members' is involved. They may hear about your organization from a neighbor, scan your website, and check out your online reviews or social media profile. Then, without even realizing it, they may come across a publication in the stack of papers in their study and see your ad that was published two years ago. That totals four different contact points that they made with your brand before deciding on your organization.
Regardless of what healthcare leaders are doing, your team must agree upon and execute the right marketing strategy – meaning the long-term, research-driven thought process about marketing direction – to get in front of the right people and inspire them to act.
Common Mistakes
Allocating the right amount of budget and thought process to marketing is only the first part of the equation. There are many missteps that can cause problems like waste and hampered ROI.
One and Done
This unfortunate and common error happens when an organization doesn't fully understand the ongoing nature of successful marketing. Let's say you completed a one-year partnership with a marketing agency with great results. You optimized your website for better search engine rankings, you published some great content to your blog that drove traffic to your site, and you exceeded your monthly and annual new patient goals. You think to yourself, "That's wonderful, mission accomplished!" Well, yes and no. You have accomplished your goals for the year, but the mission of marketing is never complete. Much like investing in the stock market, it is an ongoing strategy that requires active and involved attention to find success.
Without continued maintenance, Google's new search engine algorithms (and tweaks to existing ones) will stop favorably ranking your website. Your site's visibility falters, and traffic slows further yet without fresh new monthly content casting its net and drawing users in. Soon, your new lead numbers begin to dwindle and you are back to where you started. Too many marketers take eyes off SEO to save time, money or resources only to find that strong optimization efforts of the past produced ample returns and, by cutting back, they lost out on potential new revenue.
Throwing Spaghetti at the Wall
You have probably heard some variation of the phrase "throwing spaghetti at the wall and seeing what sticks." This approach can have calamitous results as a marketing strategy. Spending marketing dollars without first narrowing down your objectives is a surefire way to waste resources. It's important to specify your intentions on both ends of the strategy: audience and approach.
Most of your competitors neglect to truly narrow down a target audience, going too broad to really impact any one subset of the population. Different language and imagery will appeal to different groups (think gen-z college student vs. 50-year-old stevedore). Choosing imagery that appeals to both of these groups is a tall order, and trying to do so will result in either inconsistent tones and messaging or photo content that is so broad and generic it loses all meaning. The common misnomer is, why not attract as many bodies as possible to maximize revenue from every angle? In fact, this brings far less revenue than the alternative of hyper-focusing on the right target.
Focus on the right target makes marketing come to life for real people facing real challenges that you can solve.
Today's consumers expect a highly specified brand experience, even from (and perhaps especially) from healthcare entities. Try looking at your best customers or patients, those who seek out your services and those continue to return. These are the people you want to replicate. Another approach is to go through the formal process of strategically developing a target persona, which is far narrower than a target audience. An example of a target persona can be found in last month's blog.
Once you've carved out your target audience, set the right research criteria to identify which methods will be most effective in reach. Programmatic surveys and voice-of-the customer data are both widely used to uncover this kind of information.
Set It and Forget It
This error occurs when organizations set a static budget for marketing. The thought behind it is, "If it's not broken, why fix it?" It's true that the same marketing budget allocation you set last year may work again, but it's much wiser to ensure this is the case before finalizing the annual marketing plan. To be successful, marketing efforts must constantly adapt to consumer behavior, changes in target audience, developments in your industry, new technology and more.
The key to long-term success is to promote winning tactics and eliminate poor performing efforts, and this can only be accomplished with precision monitoring of performance and results. This is another area where even the brightest and best of all healthcare organizations falter.
Here are three common symptoms of this problem:
Marketing technology is antiquated or overcomplicated to the point that analytics cannot be readily gathered. The marketing department has no real way to show success, so it's perceived that marketing is underperforming.
The marketing department has capability to measure and report myriad data, but executives only care about top indicators of profitability on marketing efforts. The communication breakdown causes leaders to believe marketing is underperforming, and marketers are forlorn to not be lauded for their success.
Both marketing technology and intra-organization communication are in tip-top shape, yet marketers are so overwhelmed by the daily marketing grind that they neglect to measure and report with any real consistency. This, too, can give false appearances of marketing underperformance.
Specifically, marketers and executives alike must examine the ROI of each specific tactic and method rather than the total marketing spend, which paints an incomplete picture of results. For instance, an effective email campaign will have high open and click-through rates, a search engine optimized website will have high organic traffic and low bounce rates. These metrics are of utmost importance to the marketing team. From that foundational data, marketers can attribute a value to each metric and readily demonstrate to executives returns from each effort.
Remember, the initial cost of marketing may seem daunting at first, but the amount of long-term revenue it can yield makes it well worth the investment. Don't overspend or underspend and avoid both by conducting the right research ahead of time. Make sure you keep a close eye on what's working best and what's falling short so that you can continue to tweak and improve marketing spend to best suit your organizational goals.
We would love to hear your approach to marketing budget strategy.  Share your story in the comment section below.
Big Buzz is a marketing agency delivering a steady stream of move-in-ready leads to teams serving the senior living industry. For more than 15 years, Big Buzz has helped senior living marketing and sales teams nurture leads to increase occupancy, grow and scale. CEO Wendy O'Donovan Phillips is the author of the book Flourish!: The Method Used by Aging Services Organizations for the Ultimate Marketing Results, has been published in McKnight's, has been a regular contributor to Forbes, and has been quoted in The Washington Post, ABC News and Chicago Tribune. The Big Buzz leadership team regularly lectures in front of audiences ranging from 25 to 3,000 attendees, including at Argentum and various LeadingAge chapters. Agency awards and accolades include recognition for excellence by the American Marketing Association, Gold Key Award Winner by the Business Marketing Association, HubSpot Academy Inbound Marketing Certification, and Top Advertising and Marketing Agency by Clutch. 
Join the 13,000+ care professionals who read our weekly insights.
Get actionable learnings to apply now to attract warmer leads.