Focused marketing efforts for elite healthcare organizations and their teams
Since 2007, Big Buzz has led clients through the various stages of our disciplined process, depending upon client needs: research, strategy, creation, implementation and optimization. With this focus on process, the Big Buzz team quickly and easily gets to the heart of marketing challenges and helps clients realize measurable results. As one client noted, "It has been refreshing to work with a company that is so well organized and produces such great results."
Strategy Models and Processes Include:
SWOT and TOWs analysis
OGSM or OKR models (objectives, goals, strategies and measures)
PESTLE analysis (political, economic, social, technological, legal, environmental)
Internal surveys (stakeholder, employee, organizational)
Pricing surveys and models (conjoint analysis, discrete choice, Van Westendorp price perception testing)
Marketing and consumer perception surveys
Consumer behavior surveys
VIRO model (value, rarity, imitability, organization)
Porter's Five Forces model
The Balanced Scorecard (BSC)
Theory of Change (TOC)
Live interviews – Voice of Customer
Tableau data visualization and BI
Since 2007, Big Buzz has led clients through the various stages of this strategic marketing process to exponentially increase productivity and improve results.
Many organizations fail to connect various marketing tactics to the most meaningful aspects of any promotional effort:
A singular, clear and measurable goal upon which all stakeholders agree
Key objectives that, when achieved, reach the goal
Only the right strategic initiatives to funnel up to the objectives
No extraneous strategies
Attainable measures for each of those strategies.
"I am so appreciative that my organization contracted with Big Buzz. The processes have allowed us to minimize overtime."

– Kristen De Lay, Digital Experience Manager, MGMA

Tactical Strategy Services & Evaluations
Internal Marketing Strategies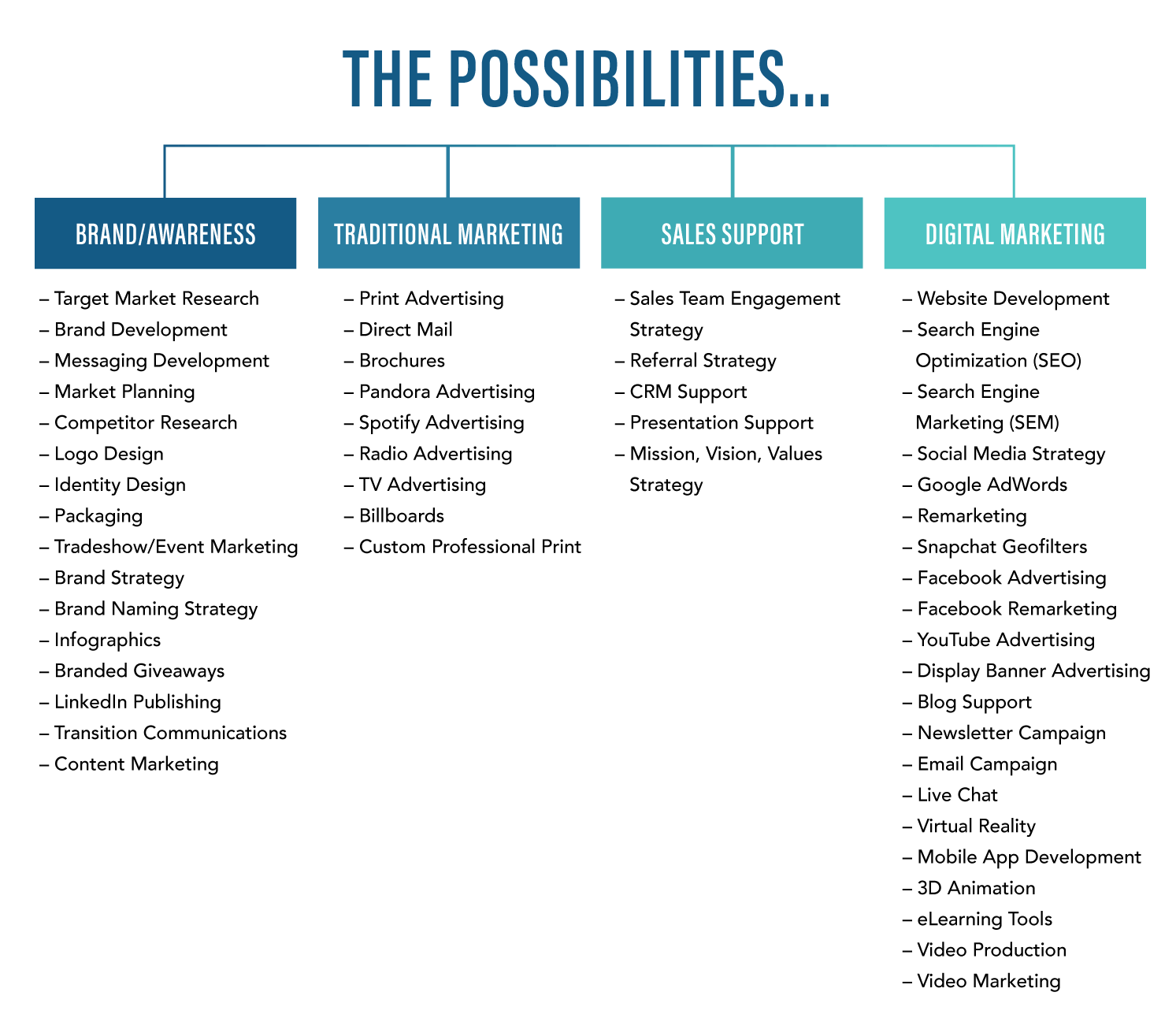 Request a Complimentary
Strategy Session
In this initial session, we will:
– Identify and discuss friction and roadblocks afflicting current marketing strategies.
– Establish clear goals and true north metrics.
– Collaborate in a joint brainstorm to identify the most important strategies that may help your organization achieve those goals and move more quickly and easily to market.