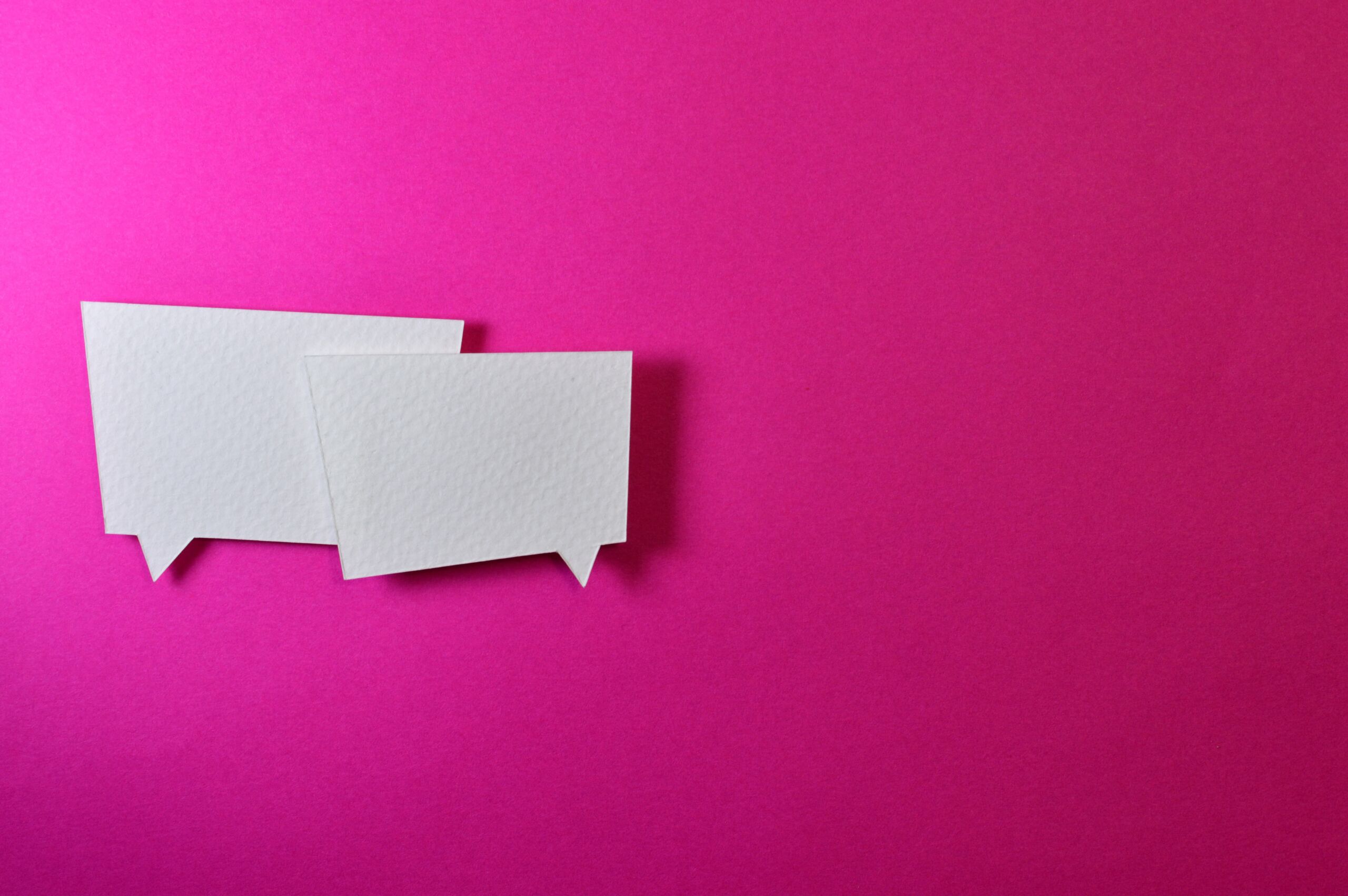 At Big Buzz, we are strong proponents of having a sound referral strategy and always recommend it to our clients. Year after year we see it pay off with higher move-in numbers and minimal spend compared to other marketing efforts. It is also easier than many might think, even for those who may initially feel reluctant to ask residents and families. Big Buzz has trained countless senior living organizations on how to develop a referral strategy that quickly became second nature to their entire team and kept numbers humming in a way that felt both simple and natural. Read on to learn more about how to implement or improve your own referral strategy and grow your occupancy numbers.
When Is the Right Time?
This is one of the most common questions about asking for referrals. When, and how, do we ask? The answer to this question is that the opportunities present themselves all the time, but they can be easy to miss for someone who doesn't know where to look. Try to recall a moment of connection you shared with a resident or family member. Perhaps they mentioned how great the one-on-one care was, shared a personal anecdote, complimented your campus or simply thanked you for your work. Think of interactions like these as an open door – a moment of vulnerability wherein they genuinely opened up to you. Reciprocating vulnerability is human nature, so there is no reason to hesitate to open up to them about your desire for new residents. Here are a few of the ways you can seize these opportunities:
• If they mention a friend or family member, say, "Where do they live? Could they benefit from a community like ours?"
• If they give a genuine thank you, say, "If you have anyone that would benefit from our services, send them our way."
• When you have a good laugh with a resident, say, "We love residents like you, we'd love to support your friends and family members."
• If you prefer to keep it simple, just say, "We're always accepting new residents."
• If you want to be more professional, say, "Thank you. The greatest compliment you can give us is the gift of a resident referral."
Your residents live in your community because they know you are great at what you do. They would most likely love to help you out – the thought may simply not have occurred to them. Remember, people take action when we ask them to take action. What's more, they would be doing their friends and family a service by recommending a senior living community that will truly support them.
The Importance of Strategy
Some team members may already ask for referrals, but only when they remember to do so, or only from a few particularly outspoken residents or family members. While we celebrate any and all referral asks, the success of a well-defined referral strategy lies in consistent systemization, which increases new move-in potential significantly and creates a process with measurable results that can be tweaked and reassessed on a more granular level.
Humans often operate in an endless cycle of "remember, forget, remember, forget." Think of the last time you made a commitment to a lifestyle change – for example, working out more often. You remember to work out for three days then you forget on the fourth day. This cycle is a natural part of the process of creating something new.
We take action when the commitment occurs to us, but we slip in and out of periods of forgetfulness. Having a well-defined strategy around asking for referrals helps avoid inconsistency, providing a framework of constant action that becomes ingrained in our minds like any other daily task. The art of the ask becomes a part of the organizational culture.
Here are a few steps we recommend including in your strategy:
• Set goals for referred residents, starting with the current monthly number and ending with the number you'd like to see.
• Train your front-line team to listen for compliments and moments of connection as they have lots of resident and family facetime.
• Dedicate a portion of your morning huddle to checking in about the referral strategy: who was creative in asking this past week, for example.
• Task a team member with tracking the progress towards the goal each week.
• Each month, have this person use a spreadsheet to gauge and report the number of referred residents, perhaps also writing them on a whiteboard in the break room.
• Reward the team for hitting the goal or have a group brainstorm on how to close gaps if you have fallen short.
As our CEO Wendy O'Donovan Phillips likes to say, "no one tells your organization's story better than its happiest residents and family members." Getting them to tell your story and spread the word of your organization's great work is some of the most lucrative marketing you can practice, and it doesn't cost a dime.
If you would like to learn more about how your organization is performing, get a free, no-obligation assessment of your current marketing strategy. Contact Big Buzz today to get started.
Big Buzz is a marketing agency delivering a steady stream of move-in-ready leads to teams serving the senior living industry. For more than 15 years, Big Buzz has helped senior living marketing and sales teams nurture leads to increase occupancy, grow and scale. CEO Wendy O'Donovan Phillips is the author of the book Flourish!: The Method Used by Aging Services Organizations for the Ultimate Marketing Results, has been published in McKnight's, has been a regular contributor to Forbes, and has been quoted in The Washington Post, ABC News and Chicago Tribune. The Big Buzz leadership team regularly lectures in front of audiences ranging from 25 to 3,000 attendees, including at Argentum and various LeadingAge chapters. Agency awards and accolades include recognition for excellence by the American Marketing Association, Gold Key Award Winner by the Business Marketing Association, HubSpot Academy Inbound Marketing Certification, and Top Advertising and Marketing Agency by Clutch. www.bigbuzzinc.com
Join the 13,000+ care professionals who read our weekly insights.
Get actionable learnings to apply now to attract warmer leads.