Senior Living Consulting & Team Alignment
Make the most of the creative minds in the room and tap into a powerful source for achieving maximum results.
There is a natural waxing and waning of energy on any marketing team. Tasked with hundreds of weekly to-dos, in-house marketing departments often spiral downward into tactical work day after day. Too, the work being performed may not be the most important, or what makes the most impact on the organization's objectives and goals. What if your team had the time, processes and systems to allow them to think more strategically, build stronger marketing models and connect late-stage goals with today's actions? These are the mission-critical components of measurable marketing success.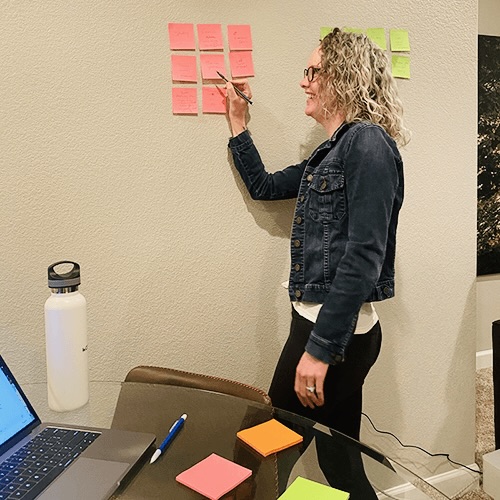 Consulting & Team Alignment Services at Big Buzz®: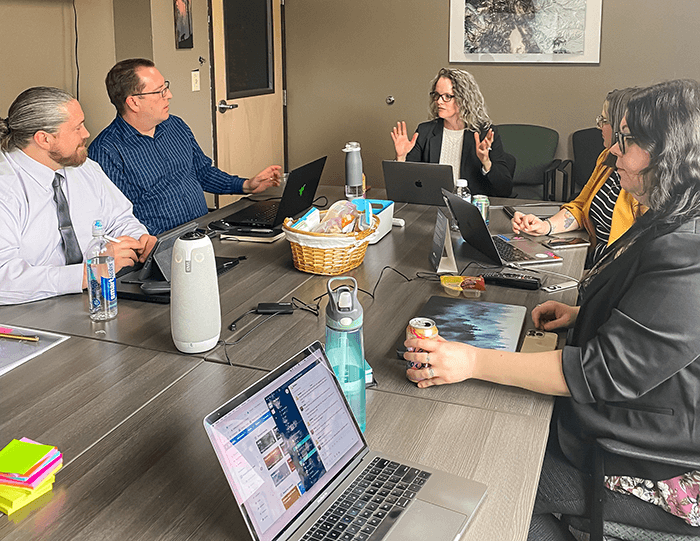 The Strategic Planning Model
Focus or refocus executives and marketing department team members on the organization's vision and highest-level financial goal, or Big Important Goal (BIG). This may include the development or refinement of a vision statement and highest-level financial goal as needed.
Agree on key objectives, which articulate how the people will develop and how the organization must change to achieve the vision and BIG, by acknowledging the gap between today's reality and tomorrow's achievements.
Map strategies to each objective to focus the collective marketing team (in-house marketing department with Team Big Buzz) on the right day-to-day activities that move the meter.
Document short-term measures and long-term goals to be achieved.
Clearly articulate the vision, BIG, objectives, strategies, measures and goals in a one-page strategic planning model, and use it as a guide for weekly standing meetings to focus and execute marketing success.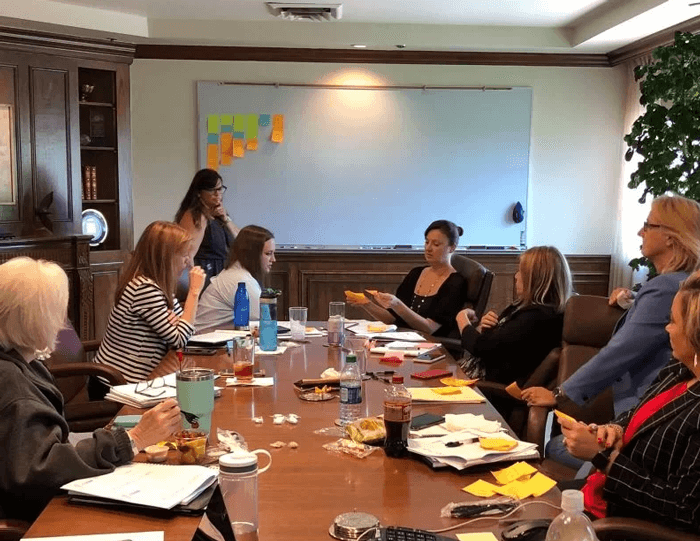 Executive and Marketing Team Training
Ideal for aligning existing internal marketing teams and inspiring them to build bigger, better systems and structures for future growth. Delivered at your office.
Discover or strengthen one or more of these critical areas of marketing mastery:
Elevate strategic thinking to improve employee job satisfaction and marketing outcomes
Strengthen the team's project management function for higher output at lower resource levels
Bolster marketing standard operating procedures to ensure this unit of the organization is fully self-sufficient under all circumstances
Improve marketing reporting functions to more accurately measure and validate success at the executive level, within the marketing team and across the entire enterprise
Resolve a custom issue

faced by your unique marketing department
The Value of Team Alignment
When your team is fractured or misaligned, it is effectively impossible to realize the full potential of your marketing strategy. Marketing is a practice consisting of many moving parts, and a misaligned team creates a level of dissonance that hurts your bottom line by leaving money on the table and hindering the achievement of revenue goals.
Why Invest in Team Alignment?
When you align your team with Big Buzz's consulting services, day-to-day operations will flourish as a result of eliminated confusion and honed focus. Your employees will spend less time on individual tasks while achieving greater results. Your organization's goals will be intentional, ambitious and – most importantly – achievable. Each member of a focused team is clear on and accountable for their role in the bigger picture, which in turn creates a clear and navigable path to your greatest financial ambitions.
"We love working with Big Buzz. They did a fantastic marketing audit for us and we have engaged them for some other projects after since we were so impressed with their work. I highly recommend Big Buzz. They are super responsive, have great communication and their team members are so smart it was almost overwhelming!"
MARY CATE SPIRES, MARKETING CONSULTANT, THE ARBOR COMPANY