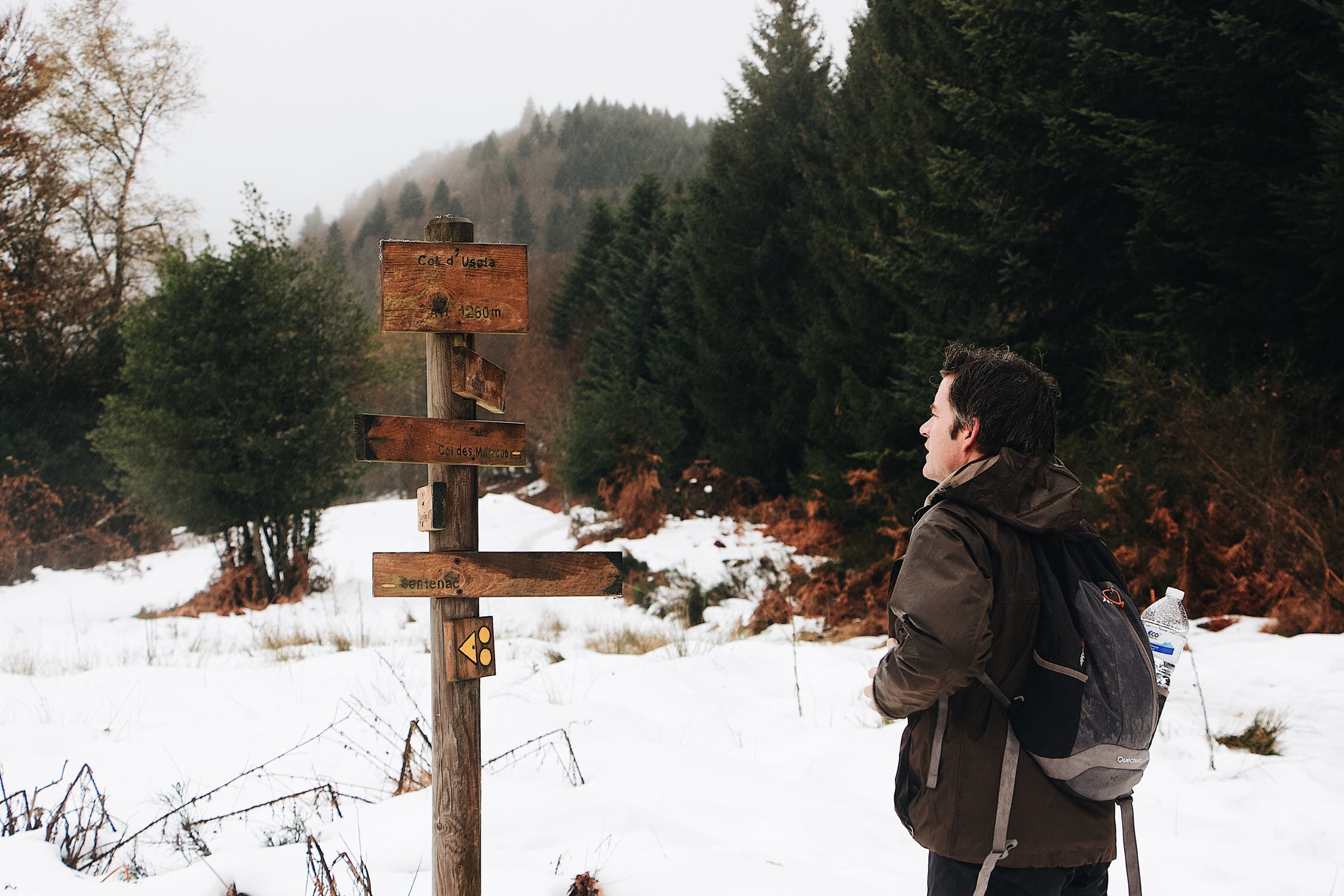 In an age of boundless technological and strategic choice, where the clearest path from point A to point B becomes murkier than ever, there is something to be said for consistency. Simply having access to the endless options at our disposal does not mean we should use them all. These days, a tried-and-true methodology means more than ever before, eliminating operational guesswork and saving considerable energy and resources. This is not to say new avenues should not be explored – hence the importance of the tried element. However, it's critical to find the right balance of prudence and exploration and to focus on replication once success has been identified.
But how do we replicate success? Simple: a dependable set of standard operating procedures. Their importance can't be overstated, and they could improve your marketing operations across the board. Read on to examine the strength and versatility of a well-crafted SOP, in 6 parts:
Learn the 7 signs of leaky marketing
Understand how consistent process creates accountability
Uncover underutilized methods of market research
Examine a new way to set goals and calibrate approach
Remember why strategy always comes first
See how benchmarks bolster optimization
Learn the 7 Signs of Leaky Marketing
There are plenty of telltale signs of ineffective marketing, and most of the core causes could be remedied with a clearly articulated standard operating procedure.
1. Little or No ROI
This may be the most obvious sign, but only because it's the most important. After all, ROI is the whole point, isn't it? It's true that some methods might take longer than others to start paying off (like properly executed SEO, for example), but if it's been several months without returns, it's definitely time to start kicking the tires and looking under the hood. It's possible some of your tactics are working, but are offset by wasted spend on other, less effective methods. Or perhaps you're going after too broad a target audience and throwing fistfuls of marketing dollars at groups that likely won't ever give you a cent. Whatever the reason, don't hold out and hope that things will get better. Get strategic, gather data and take right action in the direction the data suggests – and be sure to write an SOP for how you accomplished ROI wins so those efforts can be replicated.
2. Poor Website Numbers
There are lots of metrics to measure the effectiveness of your website. Traffic is one of the most well-known metrics. For example, website visitors breaks down into several subcategories such as organic (user found the site on a search engine), direct (user typed the URL right into their address bar), referral (user was directed to your site from another site), and social (user was directed to your site through a social media page or post). Other metrics include bounce rate (users who visited a page and left without taking further action), time on site (self-explanatory) and exit rate (where users commonly lose the most interest and exit the site). Well-researched protocols for SEO and UX/UI can help improve these numbers immensely, and can very easily be documented as SOPs to duplicate success.
3. Lack of Engagement
Engagement rates help you measure whether your marketing efforts are speaking to your target audience, or reaching them at all. Before you go back to the drawing board, identify why your rates are suffering. While suboptimal content is often the culprit, it isn't always. You may have a strategically developed email campaign nobody is opening because it's going to spam since the messages don't include your organization's physical address (a legal requirement). Maybe your Facebook content is regularly posted with engaging imagery and strong calls to action, but nobody is seeing the posts because Facebook throttled organic reach and you're not boosting posts. Conduct the necessary research to get down to the heart of the matter and make lasting change, then rerun that research using well-documented SOPs on the approach that worked best for your team.
4. No Calls to Action (CTAs)
Your marketing must guide the consumer down the sales funnel towards becoming a client or customer. Do not expect a user to see an email or digital ad and think to themselves, "Interesting, I'll have to remember the company's name and visit their website later!" Capture attention for a moment and fail to provide a clear next step at every stop, and you have effectively wasted your team's time. Whether it's a contact form, a link to your content, a button to request a demo of a product – whatever gets you closer to the goal of your campaign – it's imperative that you include a next step.
5. Low Conversions
One common area of marketing breakdown is when users are not taking the desired actions (such as clicking the CTAs mentioned earlier). Having clear structures for designing conversion opportunities can make a world of difference. If your conversion rates are low, your copy may be confusing to readers or fail to express how they stand to benefit from taking the desired action. There may be hiccups in the user experience as well; for example, the "Schedule a Demo" button may look great on a desktop browser but fail to function on a mobile device. A lack of mobile optimization ca be a fatal blow in today's market, where mobile traffic accounts for more than half of all web traffic.[1] Once the right research and data helps crack the nut on the formula for CTAs that work best with your target audience, document the SOP for CTA creation and train the marketing team to replicate, replicate, replicate.
6. Too Many Strategies
Overloading your marketing strategy with every possible approach is a recipe for failure. Using too many strategies is expensive and often misses the mark on reaching your ideal audience. To avoid this issue, create procedures to identify the specific person most important to reach and research where they spend the most time. Employ only those methods that are likely to get in front of the demographics critical to target, and eliminate the ineffective ones to save revenue and provide more time to optimize those approaches that truly work. Whole-marketing-team use of a Strategic Planning Model can also help focus strategic efforts.
7. Overly Promotional Content
Content marketing is one of the most misunderstood forms of marketing since it is meant to be educational, never promotional. If your content is overly promotional, it can leave a bad taste in the mouths of readers and cause them not to take action with your organization. Instead, reel readers into your site and earn trust by creating content that answers their common questions or addresses their fears. Once they see you are a good resource for improving their lives, they will be more likely to trust you with their money. Once you and the marketing team agree on the right approach to content marketing, document the SOP and offer regular all-team training to keep content high integrity.
Understand How Consistent Process Creates Accountability
Noel Ceta, SEO & Content Head with Tallyfy writes, "How can you evaluate your employees if you don't have written standards in place? Without standard operating procedures, employee evaluations become a matter of personal opinion, which is hardly fair to your employees."[2]
Employee empowerment is important to us at Big Buzz, and we use SOPs not only to keep marketing functions running smoothly, but to ensure that employees know exactly for what they are responsible. Detailed SOPs also maintain accountability as they help identify exactly where operational breakdowns occur and the responsible party. The intent here is not to punish but rather to educate, allowing managers to strengthen future performance. SOPs help with the diagnosis and the cure.
Uncover Underutilized Methods of Market Research
Creating a consistent protocol for market research is invaluable in executing efficient campaigns. The protocols pinpoint demographic segment opportunities and effective channels specific to your organizational goals. Internal and programmatic surveys are a one-two punch of market research, and the combination is often underutilized.
However, preparation is key.
According to George Boykin of the Houston Chronicle, "Think about the big picture before your start your survey project. What precisely do you hope to achieve with a survey? What do you need to know that can be resolved through a survey? Write your goal and the reasons why down as your point of departure. Then, develop a concise description of the target audience that's best qualified to provide the answers to your questions."[3]
Big Buzz has developed SOPs for its traditional and programmatic surveys, both internally and for clients. This consistency allows us to cherry-pick the most vital information time and time again without scrambling to compile questions or determine areas of focus.
Make sure you carve a clear path to the right answers.

Examine a New Way to Set Goals and Calibrate Approach
The team at business bookkeeping experts QuickBooks writes, "If your long-term goals include expanding your business to branch offices, ready-made SOPs make your proven work processes portable. New employees at new locations can uphold your reputation by using the SOPs to replicate the products and services provided at your original place of business."[4]
We'd say the same goes for any growing business, even those not expanding by location. Consider setting a Big Important Goal, a lofty revenue and profit goal, and identifying the collective, organization-wide steps required to achieve it. Each of these steps is grounded in a standard operating procedure which explicitly describes how it is completed. From sales processes to email campaigns to content creation, each approach is clearly defined so as to equip each team member with a clear understanding of their duty or role. SOPs are the building blocks to achieving any major growth goal.
Remember Why Strategy Always Comes First
You may balk at the notion of an SOP, and you wouldn't be alone. Many are put off by their perceived rigidity, fearing that their constricting, linear nature will inhibit their organization from doing its best work. However, in practice they can often serve as a financial boon, optimizing consumer experience while limiting organizational spend.
Take the Cleveland Clinic, one of the most highly regarded facilities in the country, for example. According to Chief Marketing Officer Paul Matsen:
We use enterprise-wide standards. There is one marketing communications team, and we work across all our institutes, such as heart and vascular, or cancer. Having a single enterprise brand and image creates organizational challenges because it seems as though it constricts autonomy. But it actually creates freedom within a structure. For example, we are building a development platform for the iPad, and defining how it will interact with our electronic medical record system. When we resolve that for this first application, then our people will be able to create content for other applications using the same standard platform. Once you set up the standards and platforms, you can do more, and you can do it well.[5]
Here at Big Buzz, each of our four internal units (Account Management, Production, Project Management and Leadership) has developed their own unit's SOPs, and thereby each has its own creative freedom to get the job done. In fact, in this spirit, our leadership team is deeply committed to letting each of us let things fall apart, allow things to get messy and give us grace to learn from mistakes.
This is where truly creative work happens.
See How Benchmarks Bolster Optimization
Benchmarking is an integral step in measuring the quality of performance, allowing for proper reporting and on-the-fly improvements. SOPs can also play a handy role in benchmarking for success. Joe Mitchell from the business training group ASQ writes, "SOPs serve as reference guides for employees by providing work instructions to facilitate consistent results and data quality throughout an organization. Personnel working in a lab, for example, apply industry standards to every test. An organization-specific SOP, however, can be used in conjunction with industry standards to ensure compliance to manufacturing or procedural specifications, and organizational or governmental requirements."[6]
The step-by-step nature of an SOP allows organizations to compartmentalize performance and action and measure specific pieces against industry norms and standards to provide a true sense of success or lack thereof. SOPs help keep your vision sharp.
***
Creating a set of SOPs that prime both internal and external audiences for success without overcomplicating processes may seem like a challenging task, but with the right approach it doesn't have to be. Also consider who will be executing each task. Of course, SOPs are important in training new hires, but they will also serve as a guide for external staff members filling in during another's absence. Consider whether your marketing team is large enough that the person filling in will understand the basic concepts of marketing, or whether to include those as a primer for someone from another department who must complete the task. Focus on what works, document and replicate.
Big Buzz is a marketing agency delivering a steady stream of move-in-ready leads to teams serving the senior living industry. For more than 15 years, Big Buzz has helped senior living marketing and sales teams nurture leads to increase occupancy, grow and scale. CEO Wendy O'Donovan Phillips is the author of the book Flourish!: The Method Used by Aging Services Organizations for the Ultimate Marketing Results, has been published in McKnight's, has been a regular contributor to Forbes, and has been quoted in The Washington Post, ABC News and Chicago Tribune. The Big Buzz leadership team regularly lectures in front of audiences ranging from 25 to 3,000 attendees, including at Argentum and various LeadingAge chapters. Agency awards and accolades include recognition for excellence by the American Marketing Association, Gold Key Award Winner by the Business Marketing Association, HubSpot Academy Inbound Marketing Certification, and Top Advertising and Marketing Agency by Clutch.
[1] https://www.statista.com/statistics/241462/global-mobile-phone-website-traffic-share/
[2] https://tallyfy.com/standard-operating-procedure-sop/
[3] https://smallbusiness.chron.com/advantages-survey-market-research-56704.html
[4] https://quickbooks.intuit.com/ca/resources/business/importance-and-benefits-of-standard-operating-procedures/
[5] https://hbr.org/2013/04/standard-operating-procedures-can-make-you-more-flexible
[6] http://asq.org/quality-progress/2016/10/back-to-basics/benchmarking-knowledge.html
Join the 13,000+ care professionals who read our weekly insights.
Get actionable learnings to apply now to attract warmer leads.