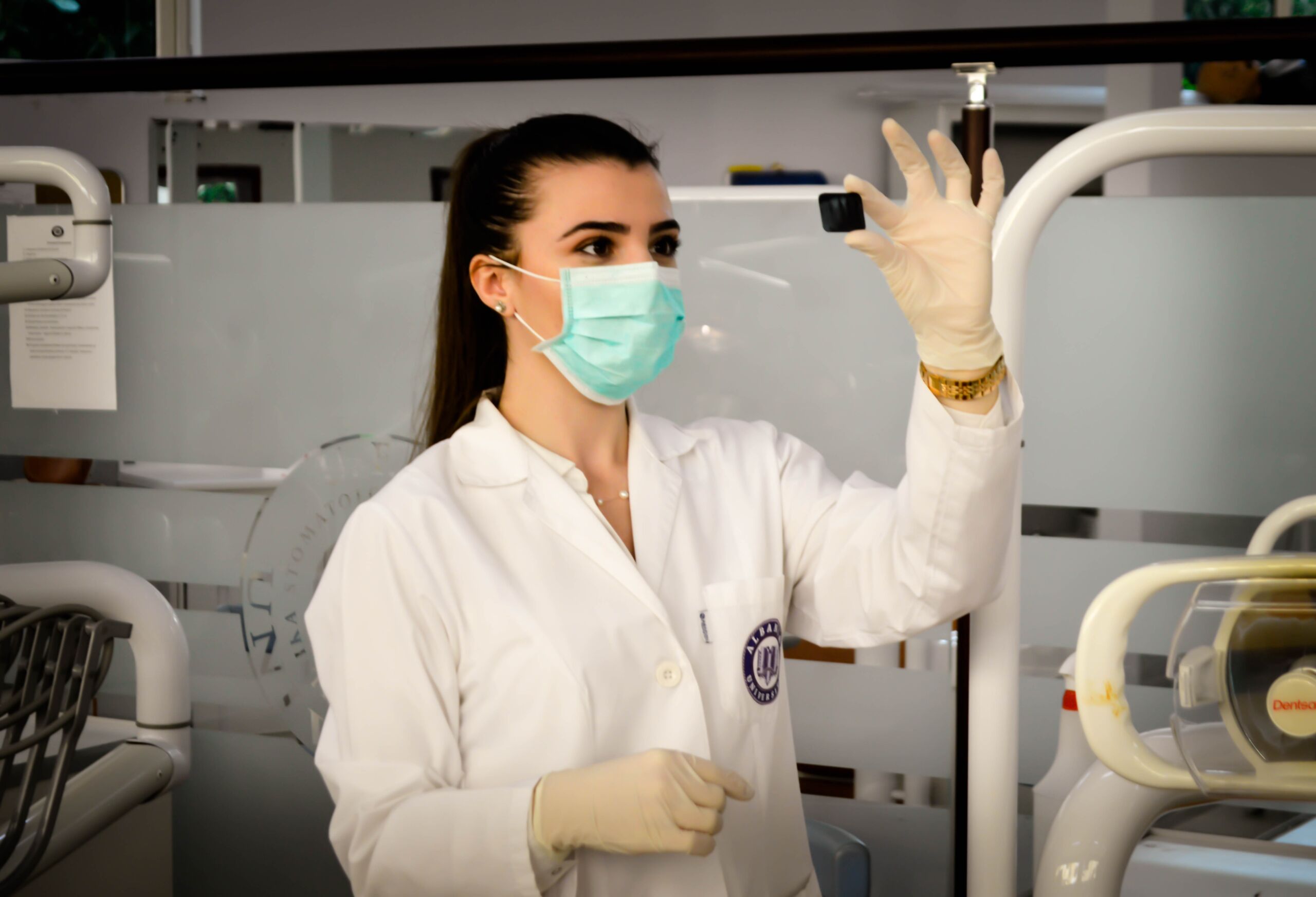 [vc_row][vc_column][gem_youtube height="350px" video_id="3M1HVPB-FCA"][vc_column_text]Are you among the many dentists we've spoken with who are experiencing a drop-off in recall patient traffic right now as a direct result of spring closures?
The influx of new and existing patients you saw as your practice reopened was likely a blessing to your bottom line. In mid-June
, 34% of dental practices
reported to the American Dental Association Health Policy Institute that they had returned to "business as usual" in terms of patient numbers, nearly a 20% jump from just 2 weeks prior. After this bounce back, it may seem worrisome that recall patient traffic is beginning to slow. Fortunately, there are plenty of
digital marketing tools
, from paid ads and search engine marketing to content and email strategies, at your disposal to grease the wheels and get patients flowing into your office again.
Read on as we discuss some of the most effective methods of marketing to fill up your appointment schedule and help you revert to the stable and profitable practice of yore.
Quadruple Your Ad Spend
Yes, you read that right. You may not be inclined to heed this advice amidst a time of such well-advised financial frugality across all sectors; however, from a business perspective, buying ads with Google and Facebook are two of the best ways to gain awareness and conversions from new patients directly from the internet. These platforms essentially allow you to "dial up" new clientele with the click of a button. You pay these platforms and new leads start coming in; along with a referral strategy, this is the quickest, most surefire way practices are getting back to where the doctors want them to be.
If your practice has already been using these services and earning strong ROI, just imagine the possibilities when you expand your ad spend. Here are a few of the metrics to watch when running digital ads:
Total impressions: The number of times your ad was visible to users (i.e., appeared on their screen). Before dismissing this metric, consider that the Small Business Administration encourages Emerging Leaders to measure and optimize all data, not just new leads or new customers. With eyes on impression data over time, you and your marketing team can accurately identify and even predict precisely where breakdowns and breakthroughs occur, optimizing results with every passing month.
Click-through rate: The number of times a user clicked on your ad or a link contained therein. As a second area of the marketing funnel in which to measure and optimize data, your competitors may not be watching here, but your focus on this metric can provide true competitive edge over time.
Cost-per-click: The amount you spent on each person that clicked on your ad. Costs for cosmetic and implant ads, for example, can skyrocket at times. A keen eye here will ensure your ad spend is wisely allotted month over month.
Conversion rate: The percentage of people who took the desired action of the ad (i.e., clicked the ad or called the office). Indeed, this is where to look for actual new patient leads. Be sure to train the front office to ask patients where they found you and record that information so you know over time what marketing is working best to attract patients.
Online ads have been a hot topic of discussion lately, spurred in large part by films like a The Social Dilemma. It is always up to you whether or not you'd like to partake in digital advertising, but, to borrow a phrase from the film, "the genie is out of the bottle." For better or for worse, this has become a normalized component of digital marketing as we know it, and it is easy to be left behind as competitors hyper-focus their strategies.
Use Email Marketing to Drive Cosmetic Treatment
There are plenty of potential patients with money to spend and aesthetic goals to meet despite the rocky economy. There are patients in your database right now with their funds together and a desire for a cosmetic transformation.
"When it comes to customer interaction, email is the Holy Grail of marketing communication. That's because done right, it produces phenomenal results. In fact, the ROI for email marketing can be as high as 4400%. That's $44 for every dollar spent on an email marketing campaign."
-How Do You Calculate Email Marketing ROI? Campaign Monitor
The best way to activate this database is through content marketing. While you can always hire a marketing agency to write longer pieces optimized for search engine placement through hierarchical writing and metadata, you can also produce short content pieces and distribute them yourself through your dental email platform. Consider writing a 200-word piece each week answering one common question about the cosmetic dentistry services you offer. Then tackle the next common question. Keep going like that, week after week. Even if you only offer a few cosmetic services, there are plenty of topics to cover, including:
What treatments are available?
How do the procedures work, and how will you make them as simple and painless as possible?
What are common fears and concerns, and how do you address them?
How will treatment improve my smile and my life?
Email one piece of content out weekly, and be sure to include links to your site and social media pages as well as a prominently featured call to action where you ask the reader to call your office or schedule an appointment online.
Would you like to learn more about all the opportunities you can seize with digital marketing? Get a free, no-obligation assessment of your current marketing strategy to finish 2020 strong. Email our CEO now at wendy@bigbuzzinc.com to get scheduled.

Big Buzz is an agency delivering focused marketing efforts for dentists and dental teams nationwide. CEO Wendy O'Donovan Phillips is the author of KABOOM!: The Method Used By Top Dentists for Explosive Marketing Results, has been published in The American Academy of Cosmetic Dentistry magazine and has been quoted in Forbes, The Washington Post, ABC News and Chicago Tribune. The American Dental Association hired Phillips as an expert consultant in marketing. She regularly lectures for dental organizations and associations in front of audiences ranging from 25 to 5,000 attendees. Agency awards and accolades include recognition for excellence by the American Marketing Association, Best Advertising Agency and Best Web Developer in Denver by Expertise, and Top Advertising and Marketing Agency by Clutch.[/vc_column_text][/vc_column][/vc_row][vc_row][vc_column][/vc_column][/vc_row]
Join the 13,000+ care professionals who read our weekly insights.
Get actionable learnings to apply now to attract warmer leads.