Too often healthcare organizations get bogged down with long, drawn-out market research and strategy, failing to get in front of and inspire would-be patients and customers to act and, ultimately, to drive high ROI.
With unprecedented swiftness and ease through research and strategy directly into creation, implementation and optimization, Big Buzz helps implement only the strategies and tactics proven to work best for reaching goals.
Big Buzz is adept at delivering more than 50 different marketing strategies and tactics – strategies like competitive analysis, content marketing and value proposition development; and, tactics such as website development, print marketing and mobile app development, among others.
More importantly, Big Buzz identifies and delivers only the most critical marketing solutions that are right for your organization right now. We remain agile throughout the entire process, shifting gears when the market changes, adding more fuel to the tank when your goals shift – all to more quickly and easily move to market.
"Big Buzz has helped our business build a total marketing presence. Website, social media, online marketing and SEO, brochures, videos, surveys, trade shows displays, etc. Big Buzz has delivered effective and measurable results across each of their efforts."

– Oliver Frum, Territory Sales Manager/Marketing Manager, PreXion, Inc.

"Big Buzz has helped us put data behind our decisions. We've appreciated their insight and expertise around conducting surveys, analyzing customer data, and providing insight on our website and marketing endeavors. This has allowed us to be confident in the decisions we've made. The biggest impact was the confidence to change our prices. Through a series of surveys, we identified how current and potential customers valued our software offerings and raised prices accordingly."

– Blakelee Mills, CEO of Golden Software
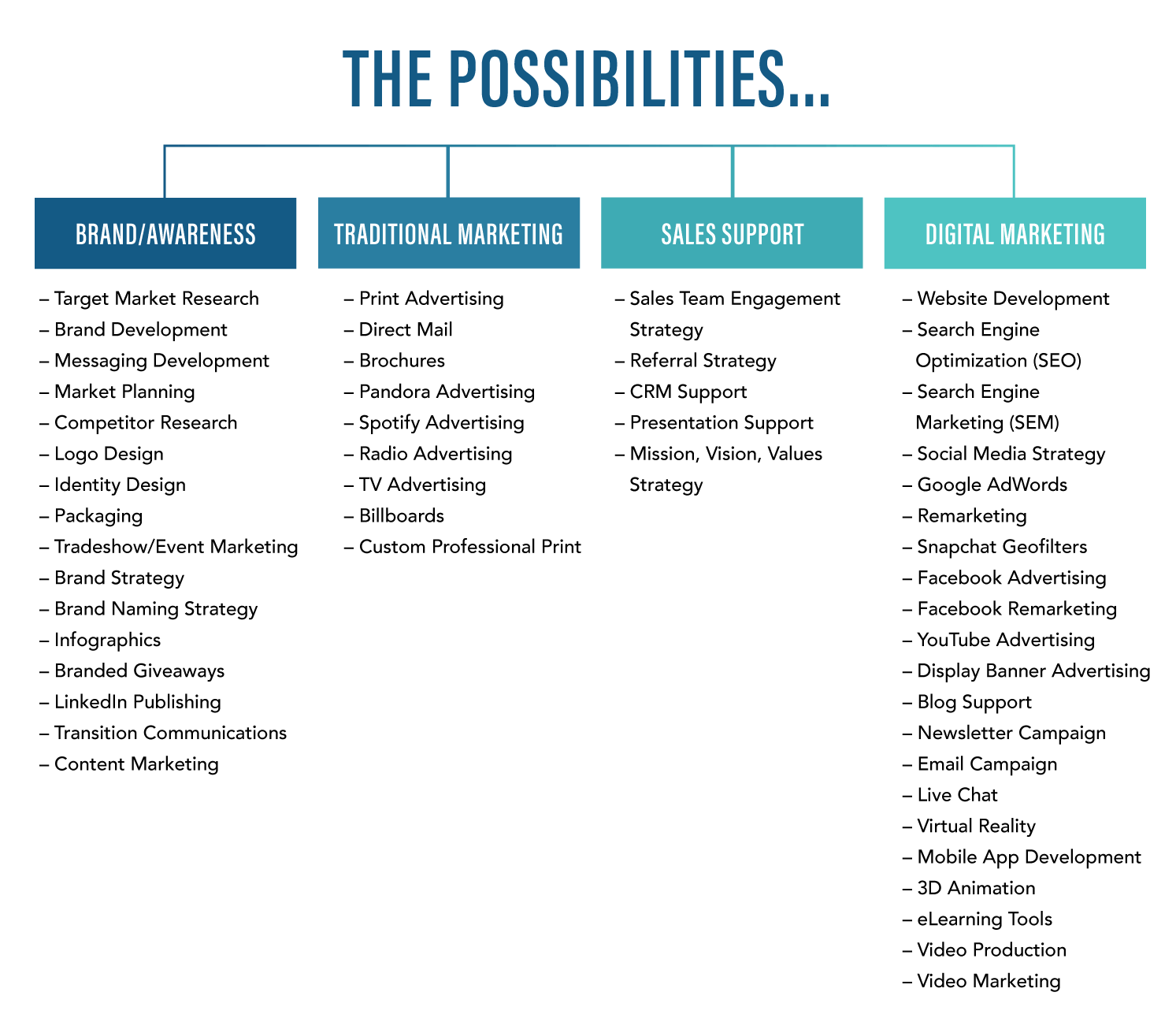 Disruptive Marketing Technologies 2019
Summary: Readers with a cursory knowledge of new marketing technologies will explore three groundbreaking innovations which, if adopted, can greatly benefit their organizations. This piece will help educate readers about breakthrough digital marketing technology in simple and accessible language, equipping them to optimize their marketing strategy and position them for success.