Join your host Wendy O'Donovan Phillips in a series of podcast episodes with healthcare executives looking to solve complex marketing mysteries or challenges.
Check out the latest podcast episodes here:
About the Podcast:
In this gripping podcast, you will gain tools to uncover the marketing problems killing your organization fastest, strategies that will focus you on the right clues rather than distractions, and evidence of much more lasting marketing solutions.
Real executives like you are engaged in active listening and strategic thinking to solve real marketing mysteries with facts and data. Guests include owners of medical and dental practices as well as executives in senior living, medical, healthcare systems and hospitals.
Gain clarity on how you can increase ROI, generate higher quality leads and sustain long-term success. Immerse yourself in the suspense, sleuthing and satisfying endings to solve your marketing mysteries!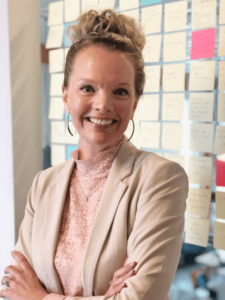 Why Wendy is Qualified to Host:
Your host Wendy O'Donovan Phillips is CEO of Big Buzz, an agency driving focused marketing efforts for healthcare executives and teams nationwide. Wendy is the author of two marketing books available on Amazon. Her firm consistently exceeds $1 million in annual revenues, which only 1% of women-owned businesses achieve, by applying the marketing solutions she teaches. She regularly lectures in front of audiences ranging from 25 to 6,000 attendees. She is one of 1.5% of U.S. marketing agency owners to sit on the Forbes Agency Council. She lives in Denver with her husband, daughter and 25-year-old cat.
Get your FREE excerpt of Wendy's book!
Start solving your marketing mysteries now. Just fill out the form here and we will send you an email with a link to download a free excerpt from our publications written by Wendy O'Donovan Phillips.